10 Home Seller Mistakes and How to Avoid Them
Posted by David Rainey and Sallie McBrien on Friday, March 17, 2017 at 3:06 PM
By David Rainey and Sallie McBrien / March 17, 2017
Comment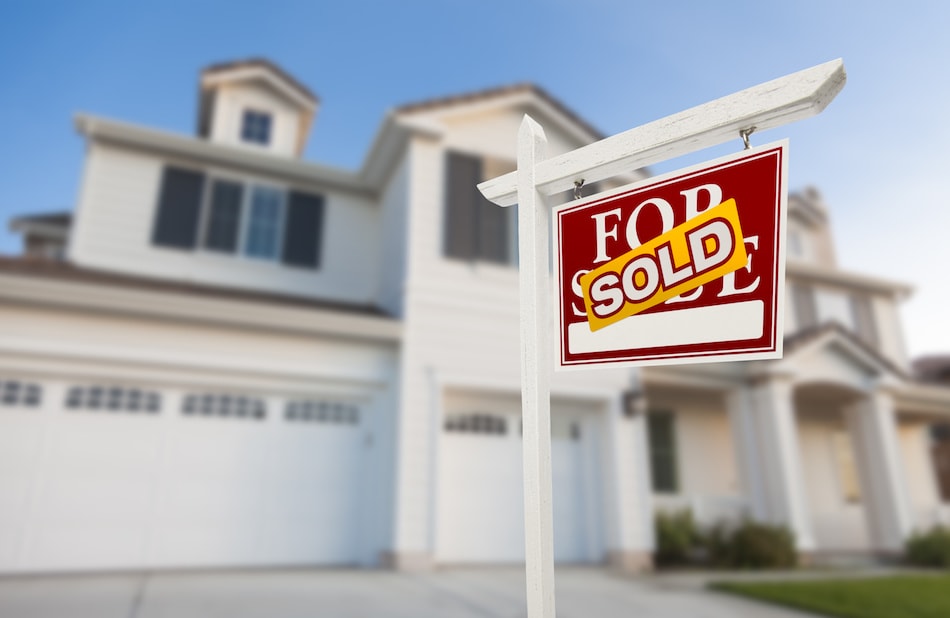 Whether up-sizing, downsizing, or moving for work, chances are good you will, at some point, embark on selling your home. Selling a home is fraught with challenges, and home seller mistakes can creep up and run buyers off. Planning your selling strategy up front will help gain and keep buyer interest, and the house will sell fast.
Here are the top home seller mistakes, and how to avoid them.
Keeping Important Information From Buyers
Dropping a rug over stained carpet, or hanging a framed print over a hole in the wall is somewhat dishonest - fudging the truth about a known foundation issue even more so. Talking buyers into purchasing a home without the full picture is a bit suspect, it may get you in trouble if you live in a state where sellers have a legal obligation to disclose defects.
While a loud train nearby or a foundation that needs repairs is definitely not a selling point, approach the potential buyers as you would want to be handled, with everything that must be disclosed. Consider softening negative news with offers to repair the issue, or point out the price includes a discount because of it.
Not Working With a Real Estate Agent
This single mistake can cause a home to languish with a "For Sale" sign in its front yard for months. Avoid this by looking for an agent early on in the process. Interview potential real estate agents and make certain he or she is a good fit. Ask about experience in the type of house you are selling, familiarity with neighborhoods, and how long the agent has been in business in the area.
Failing to Make Easy Repairs
Even little things like a burned out light bulb, scuffed baseboards, and a stained sink turn buyers off on sight. Walk through your home before it goes on the market and either make these repairs on your own or hire an expert if needed. Don't lose out on a sale because of something that could be remedied in an hour.
Not Taking Time to De-Clutter
It may be personal treasure, but exercise equipment, books, pictures, collectibles, and other keepsakes make a house look off to a buyer. It's also more difficult for shoppers to visualize themselves in a house that's highly personalized. Create a tidy, clean space with furniture and decor but little clutter. Take all of your personal things to storage, as well as closet overruns. This makes the home look bigger, cleaner, and more well-kept.
Overpricing
A costly home-selling mistake is thinking a piece of real estate is worth more than it is. Perhaps the seller is emotionally invested in the home's value, or just aiming to squeeze every nickel possible out of the investment. Over-pricing a home by a mere few thousand dollars misses the mark with buyers and can prolong the time the house sits on the market. Do your research on comparable homes in the area, and the price they have sold for. Talk to your agent and take their advice on pricing within an attractive range.
Disregarding Curb Appeal
Concentrating on the interior is smart, but not at the expense of the outside. Buyers make snap judgments within a few seconds of driving up to a house. Invest some time and/or money on mulching, tree trimming and flowers. Clean the windows, knock down cobwebs, and replace any burned out outdoor lighting. Make sure the mailbox looks nice, and the house number is visible. Help the buyer create a picture of living there.
Leaving Taste-Specific Interior Decorations
A teen-inspired bedroom, a neon green bathroom, or yellow ceiling may be your perfect interior, but it's hard to assume it will fit your buyer's vision. One of the top home seller mistakes is expecting purchasers to look past the paint and beyond the decor, since a good number cannot. Staging your home with buyer-neutral interior helps sell it 88% faster according to certain studies. Tone down and neutralize any paint or decor that is not universally accepted as pleasing.
Not Searching for (and Eliminating) Smells
Nobody wants to be greeted by a stinky, musty, or stale smell when they walk into what could potentially be their new home. A top home-seller mistake is letting odors seep into the buying experience.
Carpets should be cleaned, floors mopped, and any lingering pet, cigarette, or food odor eliminated before the house is shown. Air fresheners and other odor-reducing sprays can also help create a fresh smell inside that is inviting to potential buyers.
Allowing Pets to be Present During Showings
While pet owners consider their cats, dogs, or birds beloved family members, some people just aren't charmed by animals. According to American Pet Products Association, 35% of house holds do not have pets. That is roughly a third of the buyers!
Even if a home doesn't "smell" like an animal, the presence of a dog or cat during a showing can set off signals the home isn't clean, the carpet is smelly, and there is pet hair everywhere.
If possible, take your pet to a friend's house during showings, or to a kennel. Pick up their toys, food bowls, and pet beds and stash them in a closet.
Emotional Selling
Finally, accept that the home being sold, with its many memories and attachments, is a piece of property. A big mistake in selling your home is involving your heart in the process. Stubbornly refusing to move on price, or making any minor changes because of sentimental attachments to close the deal does not get the home sold.
Take a step back from the house, and diligently try to handle negotiations and requests impartially.
Selling a home requires diligence and forethought. Make sure to get top dollar by avoiding these home seller mistakes. Get the home in the best shape possible, seek out a competent agent that you connect with, and avoid being too emotional so you can see a "Sold" sign in your front yard as fast as possible.