4 Important Facts About Qualifying for a VA Loan
Posted by David Rainey and Sallie McBrien on Tuesday, June 13, 2017 at 4:04 PM
By David Rainey and Sallie McBrien / June 13, 2017
Comment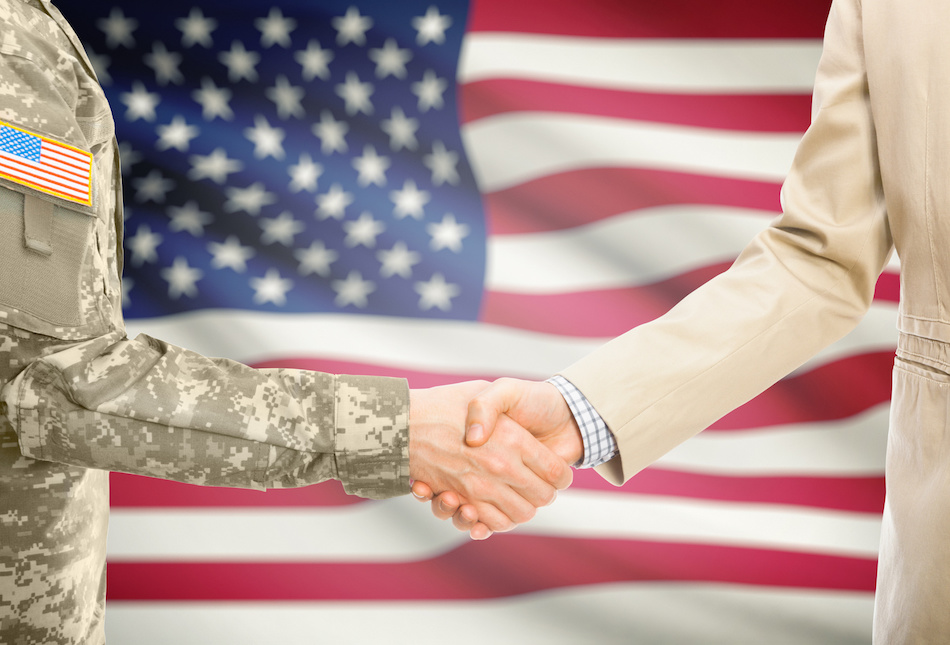 The home-buying process sometimes comes with barriers to entry that make individuals have more difficulty in purchasing a home. The United States government has developed offers for veterans to lower that bar of entry by offering incentives, price breaks, and reduced down payment requirements. A special government program developed as a part of the U.S. Department of Veterans Affairs (VA) gives veteran soldiers opportunities to buy a home after their service.
What Are VA Loans?
People serving the country in the military qualify for a number of potential benefits, and VA loans are just one of many. The Department of Veterans Affairs does not lend the money to borrowers who qualify for VA loans. Instead, they offer a partial guarantee of these loans to lenders who are willing to provide mortgages to eligible applicants. VA loan guarantees include various types of mortgage loans, including purchase loans, interest rate reduction refinance loans and cash-out refinance loans. Veterans apply to a lender, and if they meet the lender's requirements and the VA standards for eligibility, they can get a mortgage.
Who Is Eligible for VA Loans?
In order to get a loan, veterans must prove VA loan eligibility. VA loans are available to most active, reserve and veteran members of the armed forces. For those who are active duty, you become eligible to apply for a VA loan once you have completed 181 days. People who serve or served as reservists or in the National Guard must wait for six years for eligibility unless they performed at least 181 days of active-duty service. During times of war, that six-month period of active duty may change to three months. Interested borrowers must fulfill a Certificate of Eligibility (COE), with all the necessary paperwork.
What Are the Benefits of a VA Loan?
A VA loan is typically easier to obtain, for those who qualify. For example, a VA loan is one of the few loans on the market that may not require any down payment. There is a funding fee, but it also may be lower than standard mortgages. The amount depends on the buyer's role in the armed forces, and whether or not they make a down payment. Lenders can set their own requirements for a minimum credit score, available assets, and income. However, they are encouraged to offer VA loan applicants some flexibility compared to applicants for traditional mortgages. If a veteran buyer is hoping to save money on the monthly payment, a VA loan may help there, as well. VA loans do not require mortgage insurance regardless of the down payment, which could save veteran buyers $100 or more a month.
How Do I Apply for a VA Loan?
The mortgage process can take some time to go through the application and paperwork, so it is important to do things in the right order. First, buyers should complete a Certificate of Eligibility, so that the lender knows that the VA has verified their eligibility. Second, buyers may choose to apply for a loan, so that they can show home sellers that they are preapproved for a mortgage. The VA does place limits on who you can have as a co-borrower, unless you are willing to make a more standard down payment. Submit your information to the lender, including your COE, verification of income, assets and your credit report. If you are approved, you can go shopping for a home. The maximum amount of the loan depends on the region, but most areas should permit a loan of up to $424,100.
Getting a VA loan might be one of the best benefits of serving time in the military. If a prospective buyer meets VA loan eligibility requirements, they could get a loan with no down payment and a lower monthly payment. Contact a local real estate agent with experience working with veterans to learn more about the process of applying to buy a home with a VA loan.