4 Questions to Ask When Buying New Construction
Posted by David Rainey and Sallie McBrien on Thursday, August 23, 2018 at 2:19 PM
By David Rainey and Sallie McBrien / August 23, 2018
Comment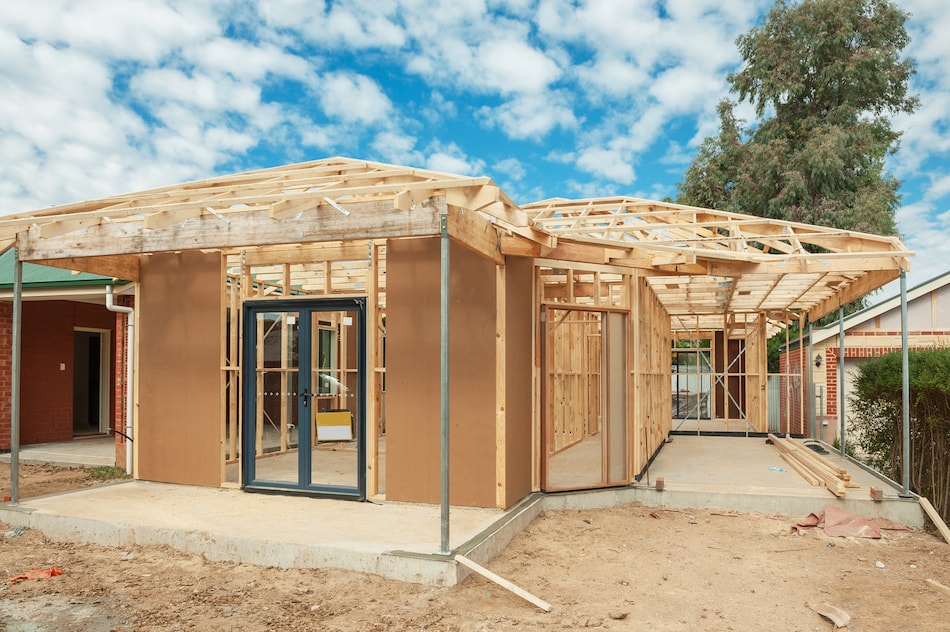 When you buy an existing home, you may have a lot of questions regarding what goes on in the building and buying process. It may seem like you have less to manage with a new construction home because with an existing home, you have to think as much about the previous ownership as you do the construction; and with new construction, there are no previous owners. However, a new construction home comes with its own special needs that you must take into consideration.
Here are five different questions to ask when buying new construction home and how they can help you get closer to the home of your dreams by ensuring that a builder will provide good service and the home will meet all of your standards.
1. What is the Builder's Reputation?
If you are thinking of going with a national builder, you have probably driven past neighborhoods of beautiful homes that the builder has created. However, it's still a good idea to dig far beneath the surface to get a sense for the builder's overall reputation. Start your search online with reviews of builders in your area.
Check to see that they are appropriately licensed in your state and that each business does not have a record of legal trouble. Ask the builder about warranties and other guarantees on the work performed, and learn how they typically handle problems that arise after construction is complete.
2. Do I Need a Real Estate Agent?
It may be tempting to bypass hiring a real estate agent because you feel like you do not need one. After all, if you are buying in a phase of a large subdivision with a nationally recognized builder, you may have a sales representative who is available to answer all of your questions, so why use a real estate agent? However, the builder's employee is usually not there to represent your interests, ensure that all paperwork is on the level before you sign it, or give you the information you need to avoid a bad investment.
A REALTOR® does all of these things and will help you avoid any unexpected issues with new construction and with existing homes alike, such as HOA rules and associated fees.
3. When Should I Get a Home Inspection?
With an existing home, buyers often get a home inspection right after their offers are accepted. New construction may call for more inspections during the building process. The American Society of Home Inspectors recommends that you request inspection at three stages:
before the foundation is poured
prior to drywall
right before your final walk-through
Some builders may say that they cannot have inspectors come on the property during construction for liability reasons. Before you commit to a builder, ask representatives about timing for third-party new construction home inspections. If they deny you access to a new home inspection completely, be wary that they may be trying to hide poor construction practices or shoddy workmanship.
4. Am I Getting a Good Deal?
Statistically speaking, you will pay more for new construction than for an existing home. The National Association of Realtors notes that median existing home prices are about $240,000, compared to $284,000 for new construction as of August 2016. On the other end, buying new construction means that you can wait longer before you have to replace old appliances and worn-out systems.
You should also compare the neighborhood benefits and overall quality of a new home before you conclude it is uniformly a better choice. On a new home, you may also pay more for any upgrades that you opt to have the builder put in before you close. Do your homework to confirm that the price of the improvements is not more than you are willing to pay for the convenience.
5. Am I Negotiating For Everything I Want?
One of the best parts of buying a new construction home is that very little is set in stone if you start negotiating early enough. Most aspects of a home can be customized to fit the buyer's wants and needs, so buyers are doing themselves an injustice by sitting back and letting the builders make all the decisions. Here are some of the things you can negotiate with builders for:
The home's hardware.
Ceiling fans instead of standard overhead lights.
Any desired landscaping.
Green upgrades such as low-flow showerheads and double pane windows.
But what about how much you pay? Can you negotiate the price of a new construction home? This can be a bit more difficult, but it's possible to negotiate the price in other ways, such as asking the builder to pay for the closing costs. If you're unsure about how to negotiate with a home builder, hiring an experienced real estate agent can be the easiest way to help yourself get the best possible deal.
Buying new construction has its own benefits and pitfalls over purchasing an existing home. Once you know the answer to these four questions, you can protect your interests, find a builder who will give you a solid product, and ensure a good overall investment.