9 Features That Boost Your Home's Value
Posted by David Rainey and Sallie McBrien on Thursday, September 22, 2016 at 11:22 AM
By David Rainey and Sallie McBrien / September 22, 2016
Comment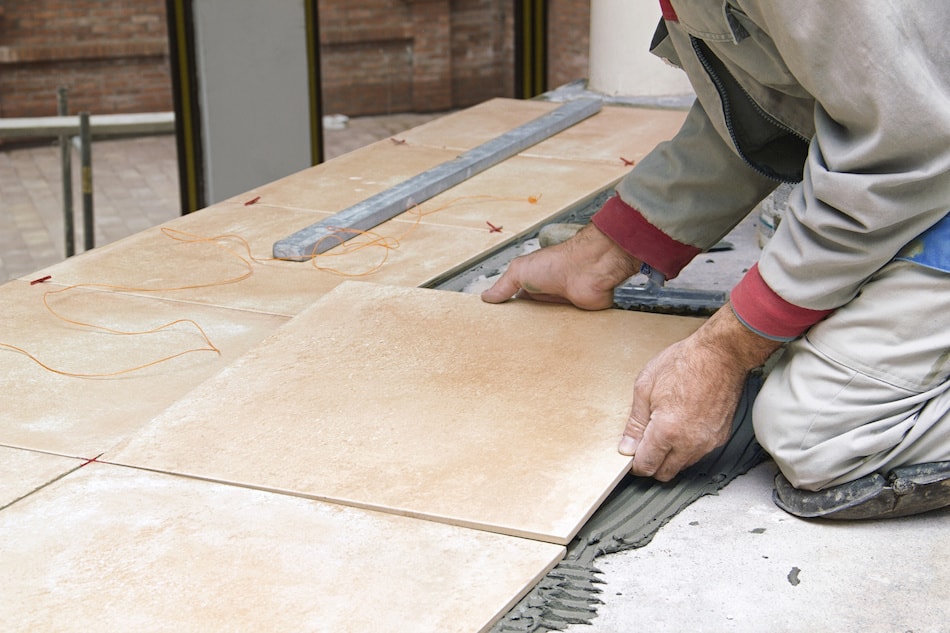 When selling a home, it's important to know which home features buyers want while avoiding features that won't bring you the return on your investment you'd hoped for. With this in mind, adding a few popular features that don't cost all that much could bring you a higher return on your investment than you might think.
Here are nine home features most buyers want, but cost relatively very little.
1. Insulation
Insulation as a commodity is a surprise to most home sellers. Insulation is usually not something you would think to add to your home to make it a more attractive listing.
Adding a fresh new layer of insulation to your attic bodes well with buyers and even more so with home inspectors. It doesn't cost much to have done and, if you're feeling particularly ambitious, some are able to go about installing new insulation by themselves.
2. Home Security Systems
If you haven't checked into a home security system lately, get ready to be surprised. Home security systems aren't what they used to be. In fact, they are a whole lot more. Today's home security systems can video monitor your home inside and out, work your thermostat and garage door, remotely lock and unlock your doors and more, all while allowing you to view your home inside and out via a real-time app that helps you proactively handle any situation before it becomes a problem.
On top of this, they aren't all that expensive either. In fact, many security companies even offer free installations. It's no wonder so many buyers are now considering home security systems a must.
3. Eat-In Kitchens
A formal dining room is great for those who all have the same schedule and can sit down at the dinner table every night for some quality time. However, this type of dining that was once routine is much less common for many people in this day and age. Having an eat-in kitchen is the perfect setting for quick grab and go breakfasts, lunches and dinners for people whose family members eat at different times.
This feature can be easily implemented by making space or knocking down a wall and adding a table, as long as the wall is not load bearing.
4. Separate Laundry Rooms
More and more people want a separate space for their laundry room. They don't want to use their spare bedroom, etc. as a place to stack all their laundry until they have time to deal with it. If you have a basement, adding a laundry room can be done cheaply and easily. If you don't have a basement, this might not be an option, or at least not a cheap option, unless you have a space that could accommodate this feature.
5. Energy Efficient Appliances
One of the first things many buyers look for is new or newer energy efficient appliances, because having this feature will save them money month after month for as long as they live in that home. You could easily up your asking price if you have new or newer energy efficient appliances installed. An added bonus of updating your appliances is that it will likely modernize the look of your home.
6. Energy Efficient Windows
Having new energy efficient windows installed is a great selling feature and for advertising energy savings as well. New windows will also provide your home with a newer-than-it-really-is look and feel.
7. Walk-In Kitchen Pantry
People are busy and don't have time to constantly dig through cabinets to get to what they want. A walk-in pantry is just what they need to keep everything well-organized, easily accessed and visible, as well as within hands reach. It also serves as an additional food storage area with shelving that can oftentimes be organized and reorganized to meet your specific needs.
So, if there's any way you can add a walk-in pantry to your kitchen or dining room, it could help differentiate your home from others in your market.
8. Outdoor Living Spaces
Many people spend a lot of time outdoors, so, if you have a patio and/or deck, you should think about how you could expand that area into a more useable outdoor living space by adding a fire pit, waterfall, grilling station, outdoor kitchen or whatever fits within your budget and available space.
But don't go overboard, because not all outdoor features will bring you a higher return on your investment. Talk with your real estate agent for advice on how you should proceed with this space.
9. Organized Garage Storage Spaces and Shelving
Almost everyone needs extra storage; Outfitting your garage with a variety of storage spaces and useable shelving might just pay off. A garage storage space is usually more important to buyers than a shed or other exterior space because garage storage is easily accessible and only a few steps from the rest of the house. And that beats digging through a musty, dusty, dark old shed where things are generally hard to access, let alone find.
Just remember, in order for this to work, you should pack up and move most of your belongings to a storage space or a friend's garage so your buyers can appreciate how much space there really is in your garage versus showing them how even with that storage you still have barely enough room for your things.
The Bottom Line
Fortunately, many of the features most buyers want in a home are relatively inexpensive to add, especially when those features can bring you a much higher return on your investment. Talk with your real estate agent about his ideas and recommendations for which quick fixes and home features buyers want that could help you command a higher asking price on your home.
#hw