Is a 55+ Community Right For You? Pros & Cons of Active Adult Communities
Posted by Sallie McBrien on Tuesday, February 28, 2023 at 11:45 AM
By Sallie McBrien / February 28, 2023
Comment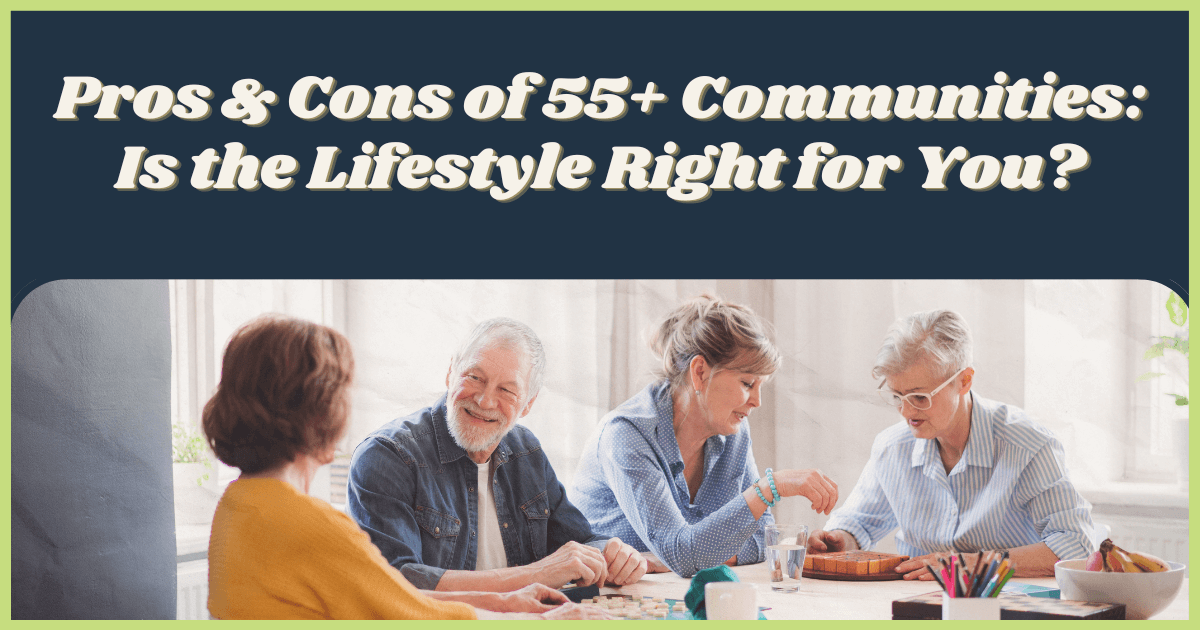 When people retire from their careers, many changes happen in their lives. A big part of these changes often involves buying a new home. One option many homebuyers in this age group consider is moving into a 55+ community. Also referred to as active adult communities, these neighborhoods are ideal for people looking to downsize after retirement and live amongst others with similar interests at the same stage of life. The lifestyle isn't for everyone, but it works for various people who are either retired, empty nesters, or still working. Like purchasing a home in any neighborhood, it's essential to consider the pros and cons. Keep reading to learn if life in a 55+ community is right for you.
Pros of Living in a 55+ Community
Communities with age-qualified criteria look much like other neighborhoods. However, not all are created equal. Before choosing a home, buyers should look at the location, climate, lifestyle goals, amenities, and, of course, price. Once the right community is identified, new homeowners in an active adult community can enjoy these top benefits.
Awesome Amenities
Amenities found in 55+ communities vary, but buyers can typically expect to find ones they desire. Popular amenities include pools, walking/biking paths, fitness centers, golf, tennis, pickleball, bocce, gardens, and other activities. Activities are a great way to make friends with other residents who share similar interests. Socialization opportunities include classes, clubhouses, special interest groups, organized trips, and other activities not found in traditional neighborhoods.
Low Maintenance Houses
Many people strive for a day that no longer includes spending weekends mowing, raking, painting, or shoveling snow. A significant benefit associated with homes in 55+ communities is that there is low or no maintenance on the exterior of the houses.
Homes in active adult communities are designed for older adults. Many are single-story, downsized versions featuring convenience and comfort. Houses commonly include safety features and modifications, so there's no need to design your own age-in-place house.
Lower Property Taxes
One of the most attractive benefits of living in an active adult community is that the property taxes are often significantly lower than what you would pay for a comparable home in a traditional neighborhood. This is because a large portion of property taxes is dedicated to helping fund local schools. There tend to be fewer schools near 55+ communities because fewer children live in the area, and fewer schools in need of funding means lower property taxes.
If rising property taxes are a concern, an active adult community may be the perfect solution. Not only will you save money on your property taxes, but you also get to enjoy all of the other wonderful benefits of living in an active adult community.
Quiet Environment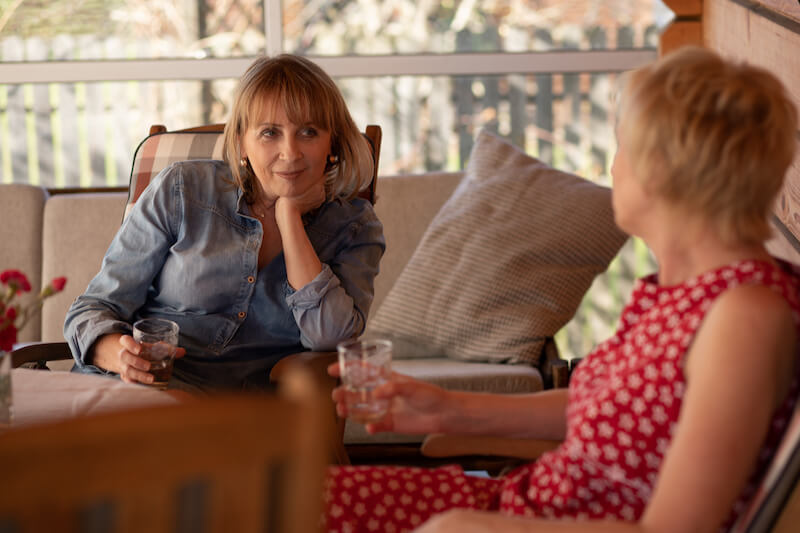 Since 55+ communities have age restrictions in place, residents can generally expect to experience a quiet environment. Younger visitors are welcome, so there may be the occasional playful noises outdoors, but residents can expect low noise factors for the most part.
Active adult communities are specifically designed for the needs and desires of people in their 50s or beyond. These communities offer a variety of home styles, including detached, single-family homes, townhouses, condos, and multi-family patio homes. Whatever the lifestyle goals, budget, or desired features, one is bound to find the right 55+ adult community for them.
Cons to 55+ Communities
No doubt, 55+ communities offer numerous benefits, but potential drawbacks may or may not be a factor for interested homebuyers. Like any other home purchase, buyers should carefully weigh any cons to help determine if they'd create a negative impact on their lifestyles.
Higher Cost of Living
Many benefits associated with active adult communities are excellent but come with a cost. HOA fees are often higher than typical neighborhoods, and some communities charge additional fees to cover amenities and services that come with a property. Before finalizing the home purchase, buyers should research any fees and ensure they work within the household budget to avoid cost surprises. If one community is too expensive, there's bound to be a similar one in the desired price range.
Property/Age Restrictions
Homes in 55+ developments may come with property restrictions that might turn off some homeowners. For instance, if a home is part of a snowbird strategy, renting or letting other family members enjoy their vacation home if they aren't aged 55 and up can be difficult. If homeowners decide the 55+ lifestyle isn't for them, their pool of potential buyers is significantly limited.
Depending upon the community's bylaws, visitors under the age of 55 aren't always allowed to stay for prolonged visits. This may or may not be a factor for homeowners, but this could be a considerable drawback if they want their grandchildren to stay for the summer.
No Onsite Healthcare Facilities
Active adult communities are built in proximity to medical facilities and hospitals. However, there is no such location onsite. People who reach a point in life where they need a higher level of healthcare may find this to be a problem.
What's The Difference Between 55+ & Retirement Communities?
Active adult communities aren't the same as continuing care retirement communities. These are designed for people who can live independently. Buyers won't find assisted living services, so having the proper healthcare accessibility needs. Essentially, 55+ communities are designed for older populations, but residents work, travel, and do other things they love.
Residents must also be able to handle their interior maintenance and upkeep since this isn't a part of the services offered by the management of 55+ communities, which can be difficult if a person needs additional help. Anyone purchasing a home in an active adult community must independently perform ADLs (activities of daily living) and (IADLs) instrumental activities of daily living.
Who Can Live in a 55+ Community?
While homeowners must technically be 55 or older, this doesn't mean younger people can't live in these communities because there are exceptions to 55+ community age restrictions. For instance, if a spouse is under 55, they are allowed to be a household member, and some communities do allow adult children over 18 to live in a home. Interested buyers should never automatically rule out an otherwise perfect lifestyle option; always ask to see if there are exceptions.
Is 55+ Community Living Right For You?
People aged 55 and older often find that the benefits associated with living in these communities far outweigh potential drawbacks once they do the research. When deciding, it's essential to not just look at where homebuyers are today, but where they want to be in the next five, 10, or beyond years. By learning all about buying in age-restricted communities, anyone can be sure they've made the right decision for themselves.