What is a Townhome? Top Reasons to Buy a Townhouse
Posted by Sallie McBrien on Wednesday, March 22, 2023 at 1:23 PM
By Sallie McBrien / March 22, 2023
Comment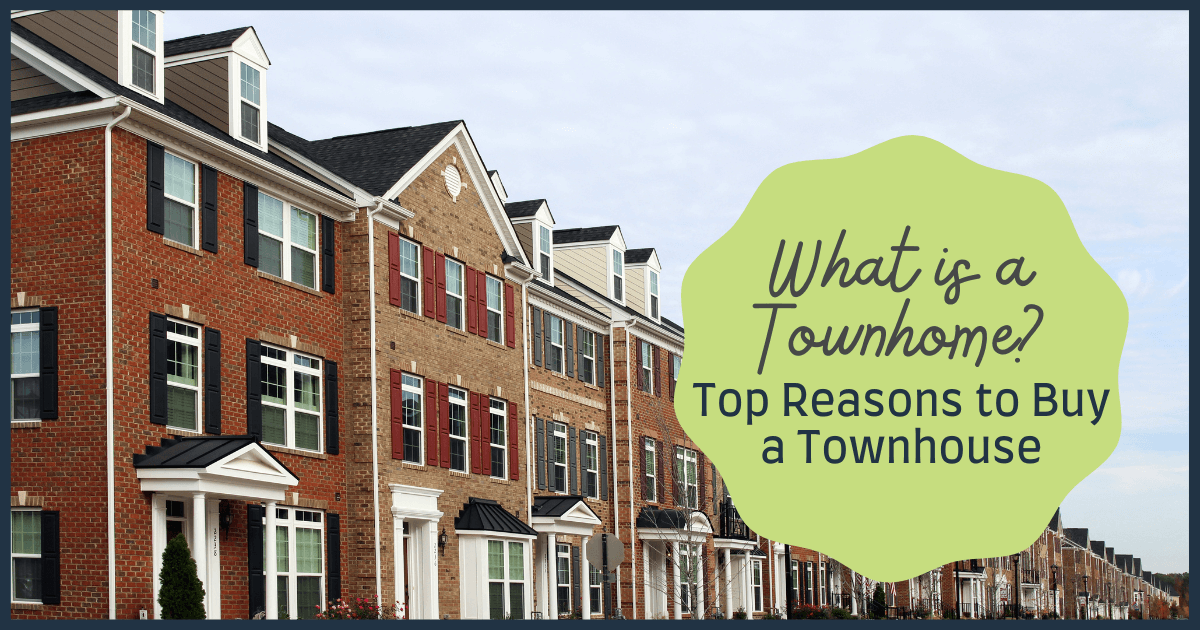 If you're considering a change in your living situation, townhouse living may be the perfect solution for you. As real estate prices continue to rise, single-family homes and detached homes are becoming less affordable in both urban and suburban areas. Townhouses offer an attractive alternative with shared common areas that provide convenience without sacrificing privacy.
In this blog post, we'll explore the benefits of townhouse living, including cost savings and community amenities. We'll also discuss how townhouses compare to other types of housing options so that you can make an informed decision about your next move.
What is a Townhouse?
A townhouse is a style of building that comprises multiple households in one building, arranged in a row. Townhomes typically have two or more stories, with each floor linked to the other. Townhouses are often found in the suburbs and can provide an attractive option for those looking to buy a home.
Townhomes can either operate like condos or fee simple. The difference between them is that in a condo, the homeowner doesn't own the land the condo is built on. Meanwhile, in fee-simple housing, the homeowner does own the land in addition to the building, as seen in single-family homes.
Townhomes are often seen as the mid-point between condos and single-family homes because they offer aspects of both property types. If you're stuck trying to decide which property type is best for you and like features from both single-family homes and condos, townhomes may offer the best of both worlds.
Advantages of Owning a Townhouse
Owning a townhouse provides various benefits in comparison to other housing options like single-family homes and condos. Here are some of the aspects of townhomes that buyers should consider when choosing which property type is best for them.
Many Townhouse Communities Offer Amenities
Many townhouse communities offer amenities that make living there more enjoyable and convenient. From swimming pools to fitness centers, these features can add a lot of enjoyment to life in the neighborhood. Many townhouse complexes have large communal swimming pools, and they may even have diving boards, slides, or other fun features. Fitness centers are also popular in many townhouse communities. These facilities typically include exercise machines like treadmills and ellipticals, as well as free weights and yoga mats. Some may even offer classes such as Pilates or Zumba.
Clubhouses are another common amenity found in many townhouse communities. These community gathering places provide residents with space to socialize or host events like birthday parties or book club meetings. Clubhouses often feature games like pool tables, ping pong tables, foosball tables, shuffleboard courts, and more. Additionally, they may contain kitchens, so you can cook meals for larger groups of people without having to worry about hiring catering.
In addition to these recreational amenities, some will also offer services such as laundry facilities onsite if they don't have in-unit washers and dryers. This is great for those who don't want the hassle of going out every week just to do their laundry. Other services may include car washing stations or bike dog parks, so it's easy to access all the things you need without leaving the neighborhood.
Key Takeaway: Townhouses can be an ideal option for those searching for a comfortable lifestyle, with many township communities providing various luxuries like swimming pools, exercise centers and clubhouses featuring things like pool tables and ping pong.
It's Easier to Maintain a Townhouse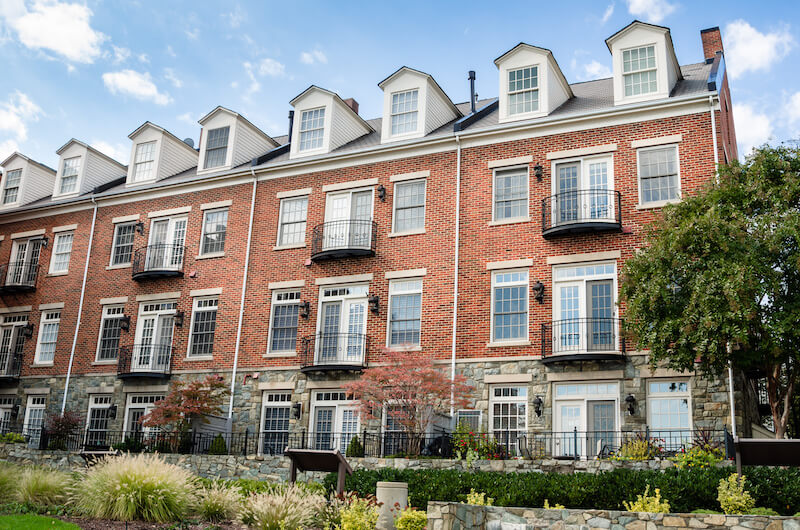 Owning a townhouse can be an attractive choice for those seeking the benefits of homeownership without the responsibility of single-family dwellings. Townhouses offer a number of advantages, including easier maintenance than single-family homes due to shared walls and common areas.
While homeowners won't have to do as much exterior upkeep as someone who owns a single-family home, they will still have to do some regular maintenance if the townhome is fee simple. Townhome owners own the land their property is on, unlike condo owners. This means they will be responsible for the upkeep of that land, including mowing the lawn and maintaining any gardens.
Another reason townhome maintenance requirements can be less expensive is that they share one or two walls with other units. This means if the home ever needs to have its siding replaced, there is a lot less surface area. If the roof ever needs to be replaced, neighbors can also come together to split the expenses instead of trying to replace it individually.
While the homeowner's association won't cover maintenance for private units, it will cover all costs associated with communal amenities. However, if the townhome is operated like a condo, and unit owners don't own the land, the HOA will step in and do the associated exterior maintenance.
Key Takeaway: Townhouse ownership offers a cost-effective and convenient alternative to single-family homes, with shared maintenance tasks handled by homeowner associations plus added amenities like security systems, surveillance monitoring and snow removal services. Townhouse ownership provides a desirable solution for those seeking comfort without breaking the bank.
Townhouses are More Affordable than Single-Family Homes
Townhouses are an increasingly popular choice for homebuyers who want the convenience of living in a city or suburban area without the expense and upkeep associated with single-family homes. Townhouses offer more affordability than detached homes since they usually have smaller square footage. Townhomes often come with shared spaces, such as pools, parks and other recreational spots that can be enjoyed by all inhabitants.
For urbanites seeking to acquire a residence in an area where real estate is expensive yet space-restricted, townhouses are a great choice. Since townhouses often share walls between units (and sometimes floors), they take up much less land than traditional single-family homes. This means that developers can build more units on a smaller plot of land, which lowers costs for buyers.
Another benefit of purchasing a townhouse instead of a detached home is lower maintenance costs due to shared infrastructure like roofing and siding repairs being split among several owners rather than just one homeowner taking care of it all alone.
When considering whether to buy a single-family home or invest in a townhouse, there are numerous factors to consider, including budget constraints and lifestyle preferences. Overall, it is clear that when it comes to affordability compared to size, townhomes win hands down.
Key Takeaway: Townhouses are an attractive and economical option for homebuyers area due to their smaller square footage, shared infrastructure costs, and access to communal amenities. When deciding between a single-family home or a townhouse, it is important to consider budget constraints as well as lifestyle preferences since these factors will heavily influence the decision.
Enjoy the Perks of Townhouse Living
In conclusion, when trying to choose between a single-family home, a condo, or a townhome, a townhouse is an attractive option for homebuyers looking to purchase a new home. Townhouses offer a desirable combination of affordability, convenience, and comfort that make them an attractive option for homebuyers. It's clear why townhouses are so popular with homebuyers—they're simple to keep up and less expensive than single-family homes, yet offer the same amenities that make living there pleasant.