Can I Make My Current Home an Age-in-Place Property?
Posted by David Rainey and Sallie McBrien on Monday, July 5, 2021 at 8:50 AM
By David Rainey and Sallie McBrien / July 5, 2021
Comment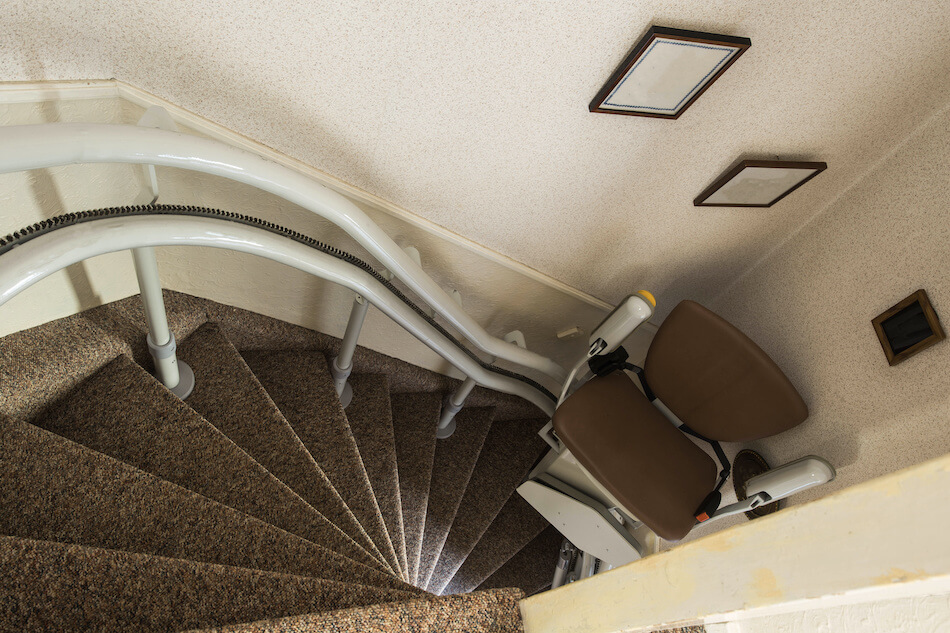 As time goes on, homeowners may realize that certain property features are not age-friendly. Tasks such as walking up steps, preparing food, and taking showers can be challenging when the environment is not properly optimized. An age-in-place home is designed to accommodate the homeowners changing needs as they age. Wondering what an age-in-place home entails? Read on to learn how to turn any house into an aging-in-place home.
What Is an Age-in-Place Home?
An age-in-place home is a normal residential house modified to make tasks easier for people with physical abilities that have changed. Age-in-place upgrades might include accommodations to support wheelchairs and walkers, such as low kitchen counters and wide doorways or railings to facilitate getting in and out of the bathtub.
A homeowner could shop for a new home with these amenities, but packing up and moving presents a host of additional challenges. In most cases, people can transform their current dwelling into an age-in-place home and continue to enjoy it for many years to come.
Why Have an Age-in-Place Home?
People are happier and healthier when they can maintain a high level of independence, especially when they continue to live near the neighbors they've known for years. Assisted living is a positive option for many homeowners, but it's better to invest in age-in-place upgrades for others.
Additionally, medically necessary home modifications may be tax-deductible. Even if they increase the property's value, they may not impact capital gains taxes when selling.
How Do I Create an Age-in-Place Home?
Homeowners can either make age-in-place upgrades gradually or all at once, depending on their financial situation. Sometimes they dovetail age-friendly modifications with other planned remodeling such as new kitchens or bathrooms.
There are many simple upgrades people can make themselves or with the help of just a few other people, while some should be left to a professional. As always, there are pros and cons to DIY and professionals.
A good way to begin is to make a list of all the changes that might make a home more senior-friendly. These should be tasks that can be done right away for little cost and effort. However, other changes may not be needed for a few years. Use the ideas listed below to prompt age-in-place changes.
DIY Upgrades
They are many modifications that are within the skill set of a DIYer. A few examples include:
Rearranging furniture to provide wider walkways
Shower/tub upgrades such as grab bars, no-slip shower mats, handheld showerheads, bathtub transfer benches, and bathtub chairs
More comfortable handles on doors, cabinets, and drawers
Interior adjustable threshold ramps for wheelchairs and walkers
Securing area rugs to eliminate tripping hazards
Touchless faucets
Cabinet pull-out shelves
Motion-activated lighting indoors and out
Moving the microwave to an accessible stand
Smart home devices, such as Amazon Echo and Google Home, can make a big difference. With the right equipment, people can turn on lights, see who's at the door, set reminders for medications, call friends, and order groceries with little to no movement required. Medical alert devices are also valuable.
More Extensive Age-in-Place Upgrades
Other projects that modify the key elements of the home may require a construction professional. The following enhancements require more expertise:
Widening doorways for wheelchairs and walkers
External ramps with handrails
Chair lifts for stairways
Lower, accessible kitchen counters
More accessible light switches and outlets
Walk-in or roll-in shower or tub
Replacing worn or thick carpet with low-pile carpet or solid flooring
An Age-in-Place Home Is a Practical Choice
The average U.S. cost of assisted living in 2020 was over $50,000 per year. The savings provided from installing age-in-place features might alleviate some of the stresses of long-term homeownership. Age-in-place upgrades can make almost any home comfortable and accomodating for years to come.