The 5 Best Florists in Alexandria, VA
Posted by David Rainey and Sallie McBrien on Thursday, February 25, 2021 at 5:40 AM
By David Rainey and Sallie McBrien / February 25, 2021
Comment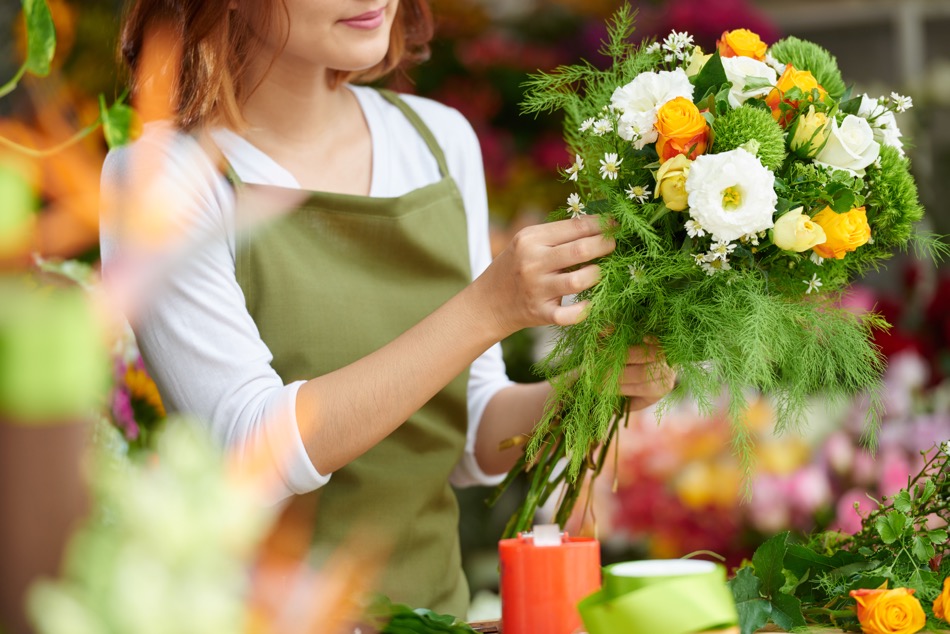 Flowers are the perfect way to add life and color to any event. Not only are floral arrangements the perfect statement piece during milestone moments, but bouquets of flowers are acceptable on just about any day of the week. In Alexandria, Virginia, residents and visitors will find it's easy to get the exact floral arrangement they need, as there are many experienced florists in the city. Here are the best florists in Alexandria.
Bloom Fresh Flowers
Address: Bloom Fresh Flowers, 625 S Washington St, Alexandria, VA 22314
Bloom Fresh Flowers is located in Old Town Alexandria and is known by the locals as a high-end florist that specializes in floral design. Not only does it serve clients in Alexandria, but it also provides floral arrangements to people in the Washington, D.C. area.
Most people contact Bloom Fresh Flowers when they want floral arrangements delivered to their corporate offices, hotel lobbies, or private homes. However, this florist also does full-scale events, including weddings. Customers are invited to look for inspiration in their floral look books, but this florist also offers custom creations for any occasion.
Fleurelity
Address: Fleurelity, 1222 Quaker Hill Dr, Alexandria, VA 22314
Fleurelity is one of the more unique options for floral design in Alexandria, as it is a home-based studio that is run by a local mom and entrepreneur. Fleurelity specializes in custom floral arrangements, and its mission is to provide people who are seeking fresh flowers with an affordable option. In addition to offering personal flower deliveries to customers in Alexandria and the surrounding region, this florist also has subscription services for those who want regular blooms delivered to their doors.
The Enchanted Florist
Address: The Enchanted Florist, 139 S Fairfax St, Alexandria, VA 22314
The Enchanted Florist is an established florist that has been operating in Old Town Alexandria for more than 20 years. While this florist began as a small flower shop specializing in unique blooms, it has grown into a premier floral design studio that caters to customers of all needs. The floral designers at The Enchanted Florist believe that fresh flowers are the key to an inspiring interior atmosphere, which is why this business offers subscription services as well as event design.
Conklyn's Florist
Address: Conklyn's Florist, 4406 Wheeler Ave, Alexandria, VA 22304
Conklyn's Florist has been operating continuously in Alexandria for more than 75 years and has earned a reputation for being one of the most reliable florists in the region. Not only is it renowned in the local community, but it is regarded as one of the top florists in the entire country.
Conklyn's Florist specializes in creating flower arrangements for romantic occasions, difficult times, and everyday use. It offers same-day floral deliveries to many local funeral homes, hospitals, and residences, making it the preferred choice for local residents who need flowers delivered quickly for any occasion.
Helen Olivia Flowers
Address: Helen Olivia Flowers, 1519 Leslie Ave, Alexandria, VA 22301
Helen Olivia Flowers is self-described as a high-end retail floral studio. The floral arrangements that are created here feature a signature style that has become synonymous with the brand. The people who order arrangements from this florist are confident that high-quality flowers will be used in the design, and that the finished product will enhance the design of their space or event. Helen Olivia Flowers will deliver arrangements to local Alexandria addresses as well as select destinations in Maryland and Washington, D.C.
The florists in Alexandria specialize in traditional techniques as well as modern designs, allowing anyone to get the flowers they need, regardless of their personal tastes or preferences. These florists are available for large-scale events as well as personal experiences.