7 Alexandria Fun Facts: How Well Do You Know Virginia History?
Posted by David Rainey and Sallie McBrien on Wednesday, June 22, 2022 at 11:14 AM
By David Rainey and Sallie McBrien / June 22, 2022
Comment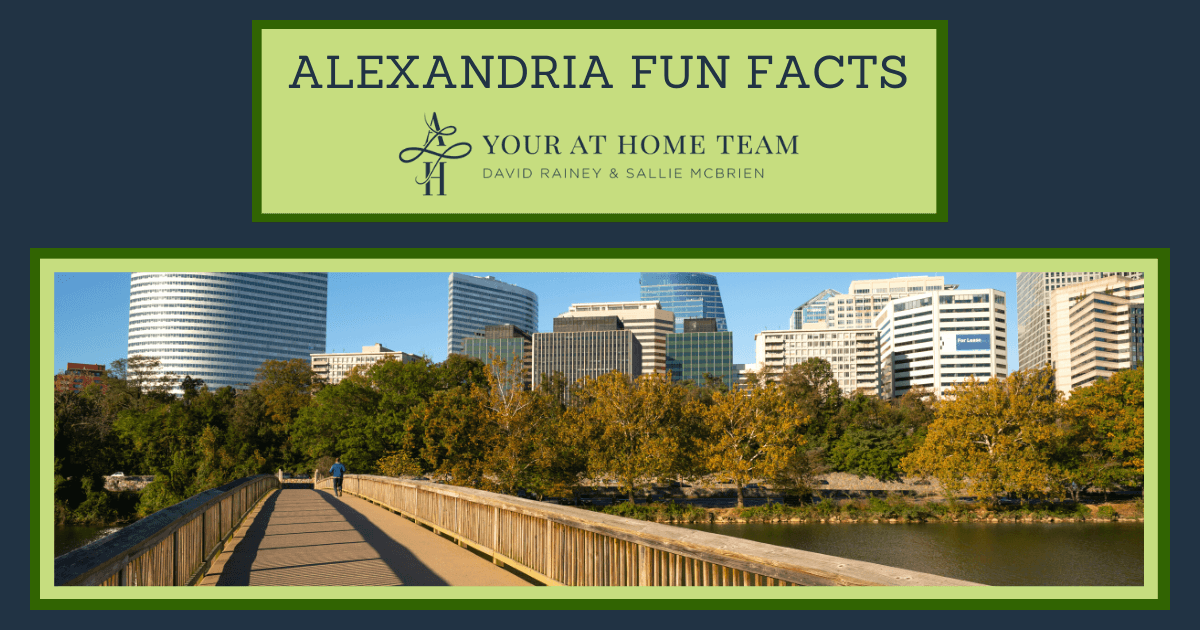 Alexandria is one of the oldest cities in the nation. It's filled with magnificent waterfront homes along the Potomac River, a rich history, and friendly neighbors. Located just a few miles from Washington, DC, the city of Alexandria is also home to some of the country's most prized suburban real estate. It's an exciting place to live, work, and play, and many people don't realize just how interesting (and quirky) it is. Keep reading to learn seven fun facts about Alexandria, Virginia.
Alexandria Is Home to One of the Oldest Historic Districts in the Nation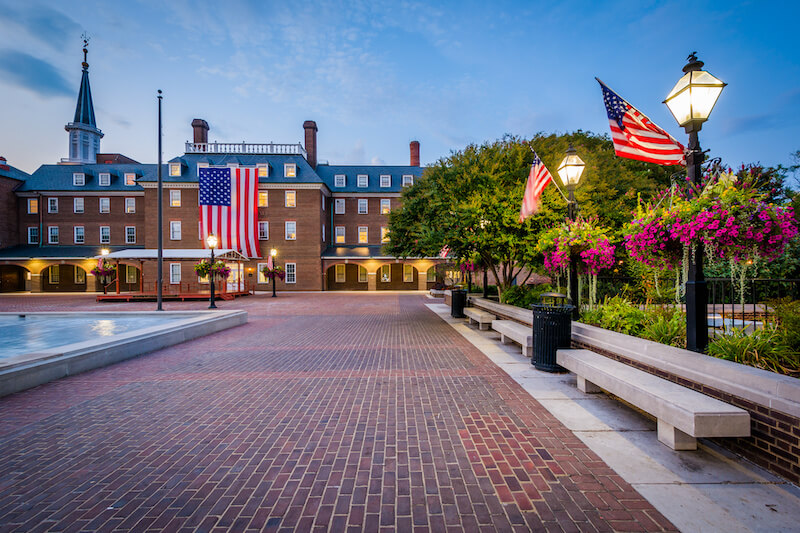 Alexandria is one of those East Coast cities that predates the United States of America as a country. In 1669, Robert Howson was gifted the land where Alexandria currently sits, but Howson traded the land to a man named John Alexander for three tons of tobacco. The Scottish Alexander family is where Alexandria gets its name.
The area was finally incorporated as the city of Alexandria in 1749. Old Town Alexandria was designated as a national historic district in 1949 and was only the third city in the US to receive that designation.
Alexandria Is Known for Artisanal Ice Cream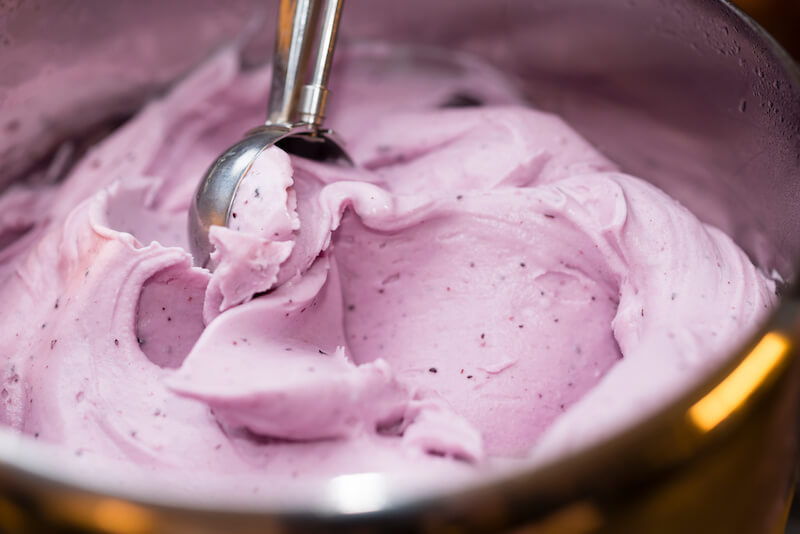 Visitors travel from miles away to sample the wares of the city that Forbes labeled the "Ice Cream Cone Capital of the US." Four artisanal ice cream shops are on King Street alone in Old Town: The Creamery, Nicecream, Pop's Old Fashioned Ice Cream, and Kilwin's Alexandria, one of the best ice cream shops in Alexandria.
There is a Ben & Jerry's in Old Town as well. Out a little further away from King Street, ice cream enthusiasts will enjoy Casa Rosada Artisan Gelato, Old Town Dolci Gelati Cafe, and Jeni's Splendid Ice Creams. The Dairy Godmother is another fun shop on Mount Vernon Avenue, and so is the Custard Shack at the Haven.
The Old Town Farmers Market Has Been Held for Over 250 Years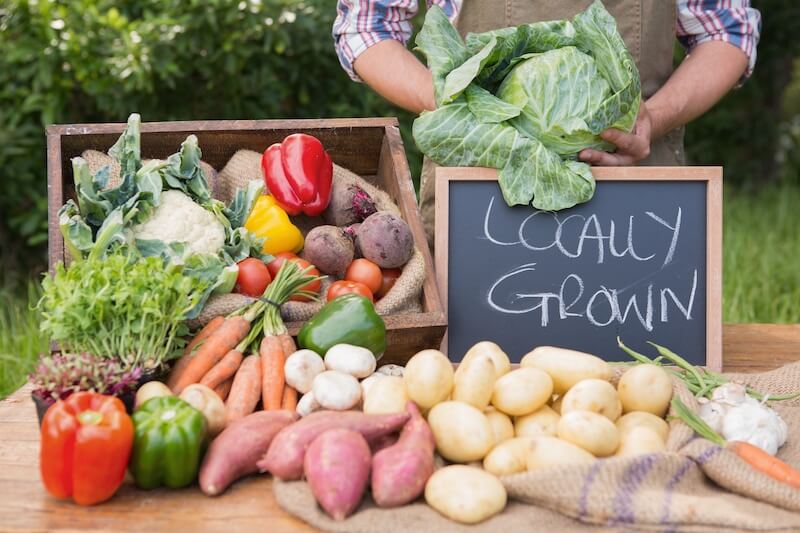 Imagine shopping at a farmers market where George Washington once sent fresh fruits and veggies from the Mount Vernon community to sell. That's possible at the Old Town Farmers Market in Alexandria! Farmers started selling their produce at this specific market in 1753, and it's the oldest continuously operated farmer's market in the country.
The market is located at 301 King Street and is open year-round on Saturdays from 7 a.m. to noon — not just during the growing season. Visitors can purchase farm-fresh meats, "catch of the day" fish, dairy products (mostly cheeses), and fruits and vegetables. Artists are also on hand at the market to sell handcrafted jewelry and other wares.
George Washington's Involvement Doesn't End at Mount Vernon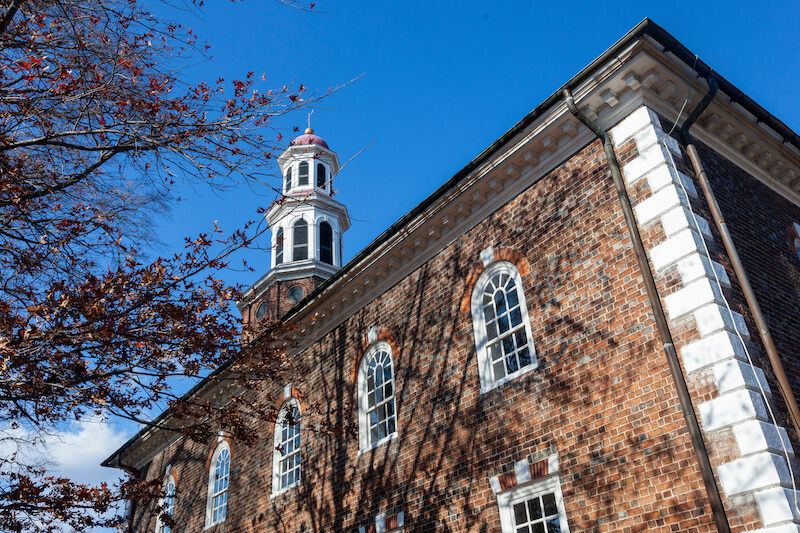 Nearby Mount Vernon may have been George Washington's estate, but Alexandria was his main "stomping ground" back in the day. Washington became a professional surveyor at age 14 and helped plan several of the streets in Alexandria during that time. He was also an active community member when he wasn't fighting in America's earliest wars.
Christ Church in Alexandria was where the Washington family attended services every Sunday. Visitors can even sit in the Washington family pew during weekly services. When church services are not happening, visitors can stop by to take a tour of the historic building. And as mentioned above, Washington sold products from Mount Vernon weekly at the Old Town Farmers Market.
One last thing to note about George Washington: Gadsby's Tavern, one of the top places to experience Alexandria's history, was the first location in the US where he was publicly addressed as the first President of the United States on April 16, 1789.
The Torpedo Factory Art Center Has Multiple Claims to Fame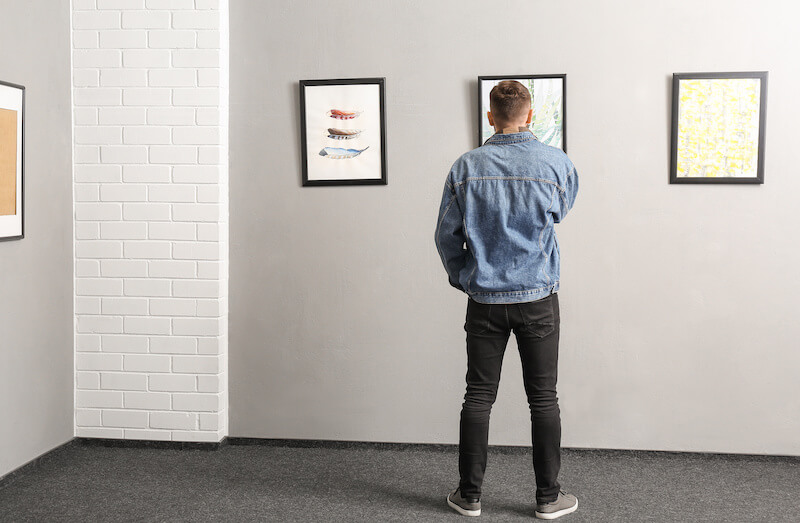 Alexandria's Torpedo Factory Art Center is just one of the buildings that housed the US Navy's torpedo manufacturing during and between both world wars. The Torpedo Factory Condos on Lee Street was another building in the sprawling facility. After World War II ended, the factory produced rocket parts for another year before shuttering in 1946. After changing hands several times, the former factory became America's most extensive collection of art studios.
Today, the Art Center features multiple art galleries and archeological displays and hosts special events. Many tourists visit the center each year. The City of Alexandria operates the center today, and it is the country's longest continuously open collection of art studios.
The Spite House is Famous, But Did You Know There's More Than One?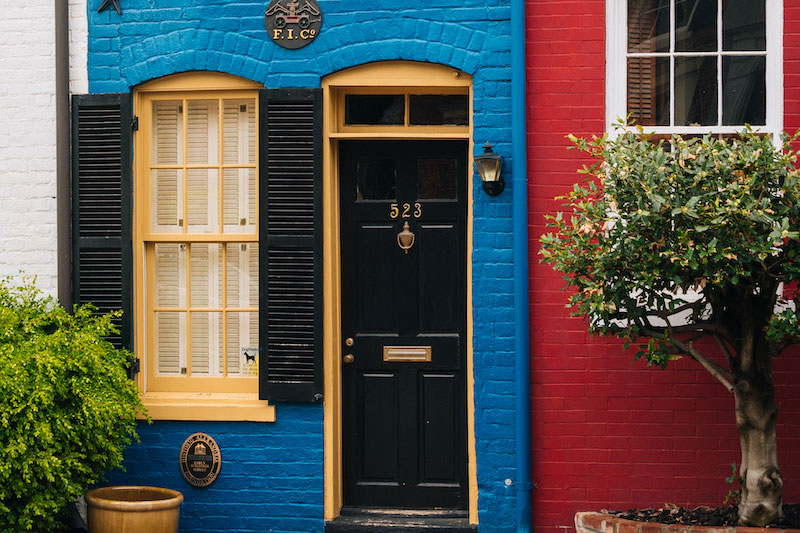 Once upon a time, people used to hurtle their horse-drawn carriages through an alley next to Alexandria resident John Hollensbury's house. It's said that he got so tired of the carriages that he built a tiny house that filled the alleyway, and he did it out of spite. Today, the Spite House is famous for being one of the narrowest homes in the world.
Whether that story is entirely accurate or not is up for debate. However, there are three "spite" houses filling alleyways in Old Town Alexandria that visitors can view from the outside. The original is on Queen Street, another is on King Street, and two more are on Prince Street. They're similar in concept to townhouses because they're built as a space-saving feature. The "spite" houses, however, are... much, much thinner than a townhouse.
Alexandria Is Where Orville Wright Earned His Military Wings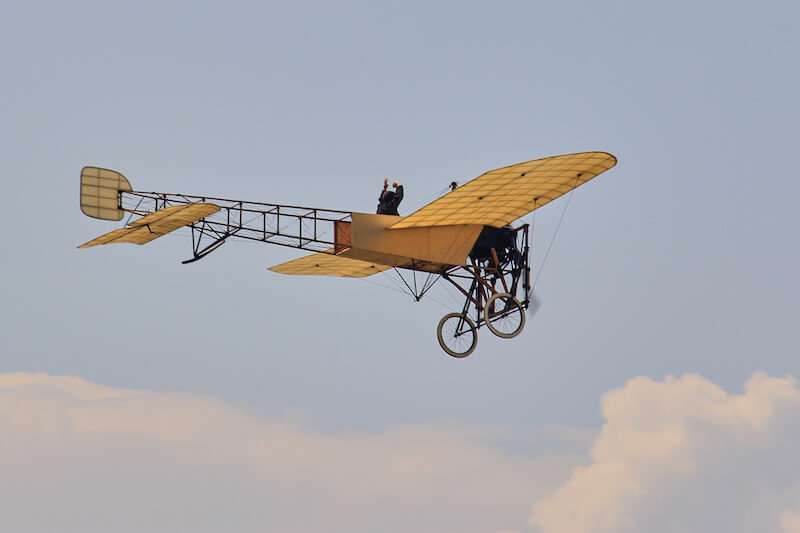 The Wright Brothers manufactured "Model A" planes in Ohio between 1907 and 1909. The US Army then contracted with them to design a military flyer that could fly at least 40 miles per hour while carrying the pilot and one passenger. Orville Wright took off from Fort Myer just south of Washington, DC, flew the first military flight in history right over Alexandria, and looped back to Fort Myer. The rest was history.
The 1909 military flyer was the first military aircraft ever produced, and naturally, the Wright brothers won the military contract to build more of the planes. The original had a 32-horsepower engine and sounded much like a noisy modern farm tractor. That original plane can still be viewed today at the National Air and Space Museum in Washington, DC.
Explore Alexandria's Funnest & Funniest Nooks & Crannies
Alexandria is quite simply a fantastic place to live. There is so much unique history here that it would take almost a lifetime to explore all of it. The quirky shops, friendly people, and unique waterfront lifestyle make it one of the most desirable places on the East Coast to call home.