5 Places to Experience History in Alexandria: Local History Guide
Posted by David Rainey and Sallie McBrien on Wednesday, May 4, 2022 at 7:05 AM
By David Rainey and Sallie McBrien / May 4, 2022
Comment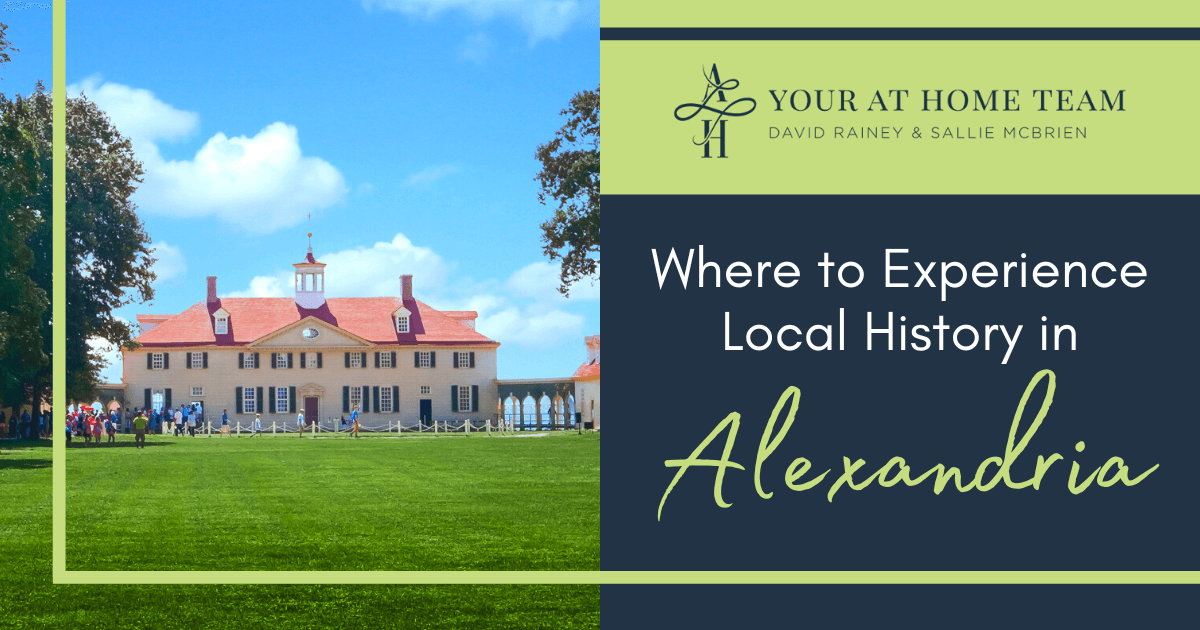 The city of Alexandria is brimming with US history that dates back centuries. In many ways, Alexandria was one of the birthplaces of America. Walking among the townhomes of this community, one can almost feel the route that luminaries like George Washington, John Alexander, and others trod upon at one point. For anyone living in the area or just visiting, read on to learn about must-see places to experience Alexandria's history.
Experience John Alexander's Life in Alexandria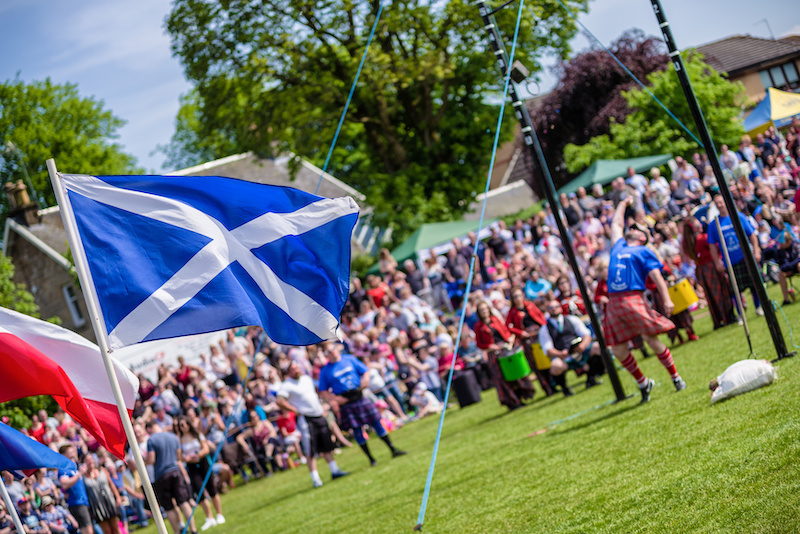 John Alexander is considered the man who Alexandria was named for, although many historians also believe a direct reference to Alexandria, Egypt, is implied by the town's name. The Alexanders were Scottish immigrants who intended for the area to become a significant cultural and trade hub. In 1669, John Alexander purchased about 6,000 acres for approximately 3 tons of tobacco. Alexandria celebrates its Scottish heritage with major events to this day, including the Virginia Scottish Games every July and the Scottish Christmas Walk in December.
Part of the land purchased by John Alexander would eventually become the Old Town community in Alexandria, where the family planned to install a port. Many historical landmarks can be viewed simply by walking through Old Town with a map provided by the city's administration offices. Another portion of Alexander family land would eventually become the Potomac Yard around 1900, a major US rail hub. Residents can enjoy Potomac Yard Park in Alexandria to this day. Most of the area purchased by Alexander is now simply the city of Alexandria, which was incorporated in 1779.
Step Back to the Colonial Era

Take a guided walk through the colonial era of Alexandria with an Old Town Ghost & Graveyard Tour. A guide in period costume, carrying a lantern, will escort visitors through the historic streets of Old Town. Along the way, visitors will learn about Old Town's many local legends, folklore, and ghost stories.
Another similar option—minus the ghost stories—is the Alexandria History Tour. Visitors can walk along Old Town's brick-lined streets and see many historic sites and beautiful Federal-style townhomes. Some of the homes on the tour date back to the 18th century.
The tours take about an hour from start to finish and are free. However, the tours must be booked a little more than a week in advance. One more thing to note: pets are not allowed on the tours, so other arrangements will need to be made for them.
Learn About the Life of George Washington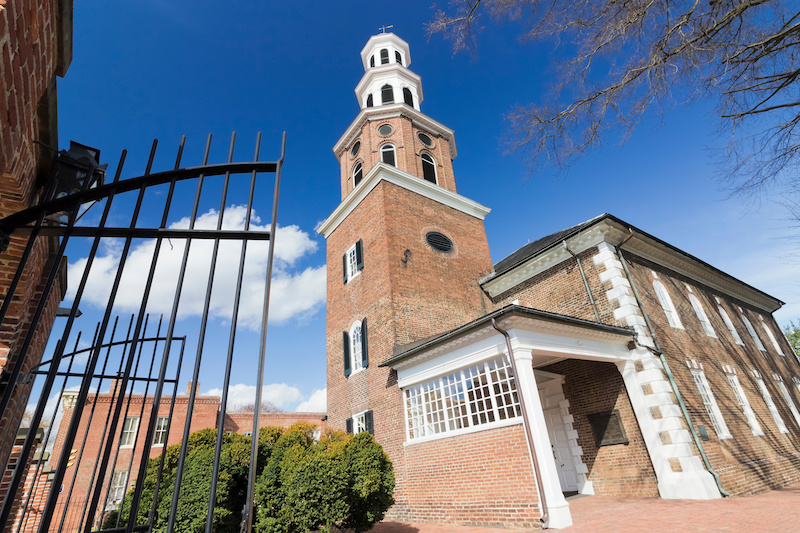 George Washington was born in Popes Creek, but the Alexandria area and Mount Vernon community eventually became his home. There are many historical sites in and around Old Town where George Washington lived, ate, drank, worshiped, and enjoyed a true life of accomplishment.
To see Washington's home life, a replica of George Washington's original townhouse in Alexandria exists that can be rented today on Airbnb. For a look at his life outside the home, visitors can stop by Gadsby's Tavern Museum and Christ Church in Old Town. The museum used to be Gadsby's Tavern in George Washington's time and was one of his favorite establishments for dancing and drinks. Meanwhile, Christ Church in Old Town was built in the mid-18th century and still stands. Washington purchased a family box pew in the church for attending Sunday services, and visitors can still sit in Washington's pew (number 60).
Of course, one of the best ways to experience Washington's life is to visit Mount Vernon itself. Since most photographs of Mount Vernon feature only the restored main house, many people are surprised to learn it's one of the waterfront homes south of Alexandria. The property borders the banks of the Potomac River and is considered one of the most popular attractions in Alexandria. The presidential mansion was George and Martha Washington's home, and it can be toured to see how they lived. The site also has several historic buildings, some fantastic gardens, and an operational distillery and grist mill, which are open from spring through fall each year.
Uncover African-American History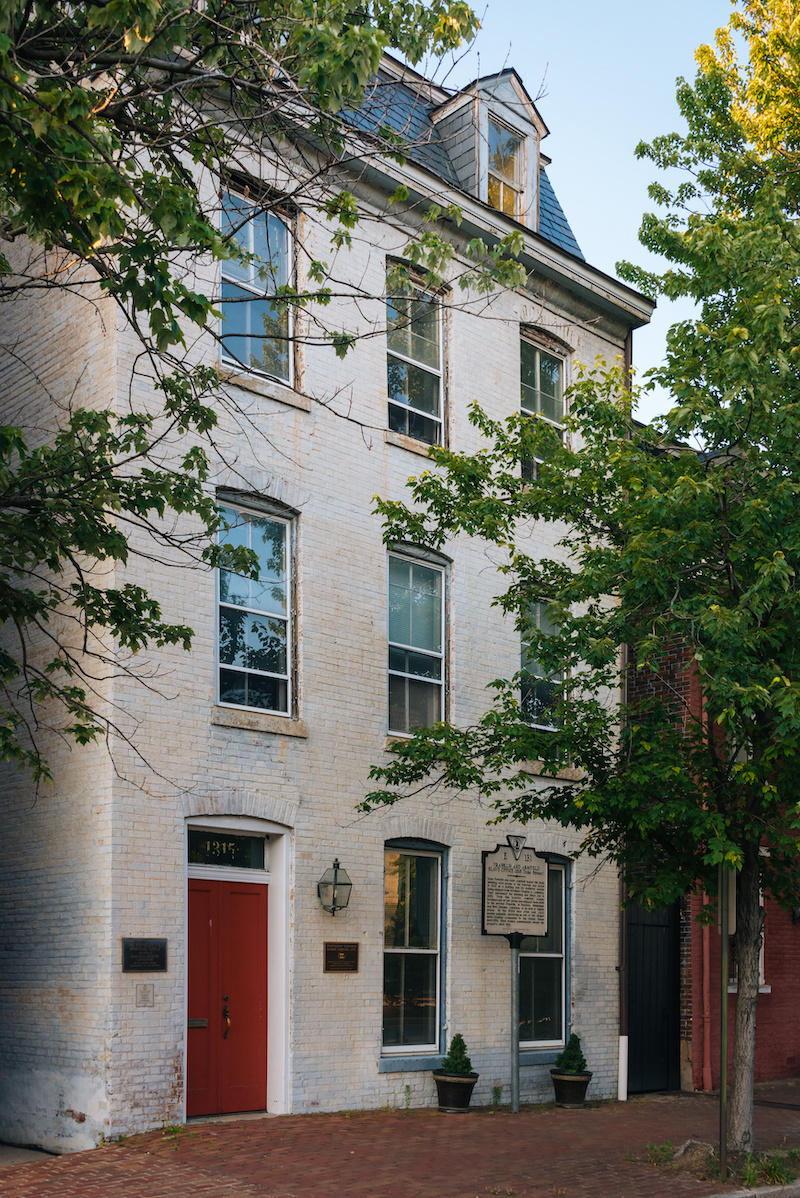 The Alexandria Black History Museum is housed in a building constructed in 1940, which was instrumental in the Civil Rights movement. The African-American experience in Alexandria dates back to the city's earliest days and includes everything from the painful period of slavery to the accomplishments of Black Virginians of today. Exhibits at the museum are swapped out periodically but can include exciting historical information about everything from US Colored Soldier units in the Civil War to major Civil Rights events that took place in Alexandria in the 20th century and much more.
History buffs in Alexandria will also enjoy touring historical sites like the Freedom House Museum, Contrabands and Freedmen Cemetery Memorial, and African American Heritage Trail. The Watson Reading Room is a research library, open by appointment only, that has more than 3,000 important historical documents in its holdings. African American Heritage Memorial Park is yet another location in Alexandria brimming with history and stories for curious visitors.
Access the Spirit of Innovation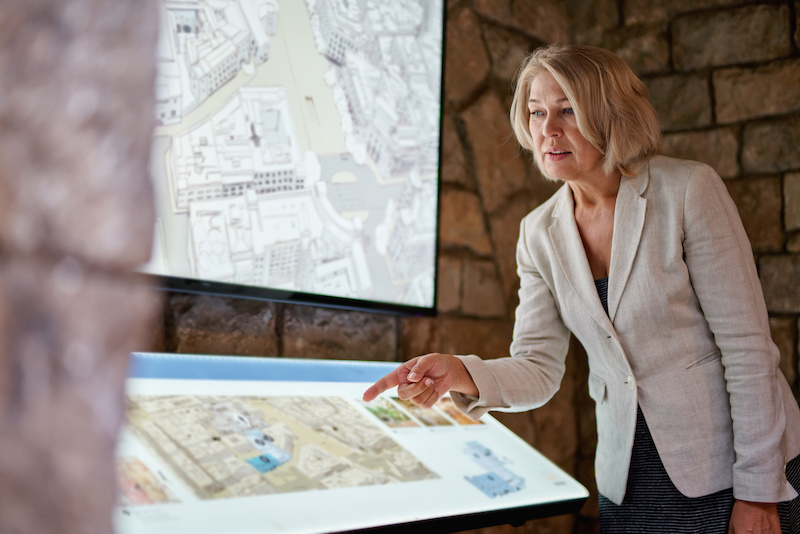 The National Inventors Hall of Fame is a museum in Alexandria that highlights the many technological achievements of America's outstanding inventors. The hundreds of members of the Hall of Fame are extremely quirky, eclectic and fun to explore. Everyone from Ralph Baer (the inventor of video games) to Eli Whitney (the inventor of the cotton gin) is featured as a past inductee. There are more than 500 inductees today, and every year new inventors are added to the growing list.
The Hall of Fame also works on promoting STEM projects in schools across the nation to encourage future inventors. Its work has impacted and inspired an estimated 2.5 million American children in more than 2,800 schools since the Hall of Fame opened in 1973. It works in partnership with the US Patent and Trademark Office to continue impacting students and plans to do so for many years to come. Tours can be booked at the National Inventors Hall of Fame for groups of up to 50 people.
Step Back in Time in Historic Alexandria
Alexandria is an important historical city whose history is the story of America, from its colonization to today. It's incredible to sit in George Washington's church pew, or to walk through Old Town and discover hidden historic gems where many of the country's most important luminaries once walked, socialized, and charted the course of the country. The many African-American historic sites add to the rich texture of the city.
There's much more to Alexandria than brick buildings and beautiful waterfront homes. Exploring the city's historic sites, including Alexandria's best museums, is one of the best ways to experience all of the things to do in Alexandria!