Delight in Upcoming March Events in Alexandria, VA
Posted by David Rainey and Sallie McBrien on Tuesday, February 19, 2019 at 10:04 AM
By David Rainey and Sallie McBrien / February 19, 2019
Comment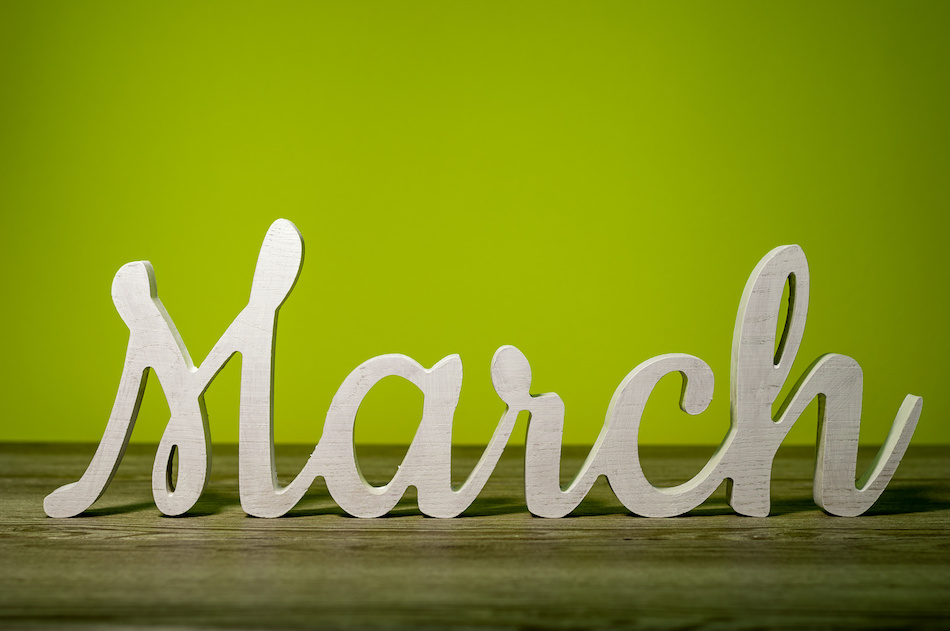 There is no reason not to explore the unique events coming up in Alexandria, VA. Solo adventurers, and those that want to get out with friends or partners can take advantage of special musical performances, competitions, silent auctions and more.
Ensure that there is never a dull moment while living in or visiting Alexandria in March.
Exciting March Events in Alexandria
As the weather warms up, why not head out and take advantage of upcoming March events in Alexandra, VA? Enjoy popular events to suit a variety of preferences and liven up a future date night or get together.
History buffs can learn more about life in Alexandria in the 19th century. Home with the Herberts showcases the story and life of William Herbert, a merchant, banker and Mayor of Alexandria. Donations are welcome at this free event on March 2nd from noon–4 p.m. at Carlyle House Historic Park.
Enjoy lively competition and support a great cause at one of the top charity events of the area. The Chance for Life Poker Tournament and Taste Experience will have its 14th annual celebration on March 9th, with all net proceeds going toward funding pediatric cancer research. More than 700 amateur players will be expected to participate in the Charity Poker Tournament. One lucky winner will win the grand prize and enjoy a $10,000 seat in the Las Vegas World Series of Poker. In addition, participants can enter a silent auction, meet various celebrities and have access to the Taste Experience. The Taste Experience is quite the event in and of itself with curated food selections, live musical performances, and a surprise celebrity headliner.
Be immersed in great live music at SONOVA's 7th Annual Gala Concert and Silent Auction on March 9th. Pianist Sofya Gulyak will join SONOVA onstage to give a performance of Beethoven's Piano Concerto No.1. Following the intermission, audiences will get to indulge in instrumental covers of popular songs from The Beatles. This event also includes a reception in George Washington Masonic Memorial's Grand Hall and a silent auction. Performances begin at 7 p.m. but doors open an hour earlier to view the items at the auction. Make it an evening to remember at 101 Callahan Dr. in Alexandria at the George Washington Masonic Memorial Theater.
Expand those musical horizons and increase awareness of human rights issues later in the month. Dawood Sarkhosh, Persian vocalist and instrumentalist, performs at the Rachel M. Schlesinger Concert Hall and Arts Center on March 23rd. Expect poetry, music and vocals that touch on global issues. Many see Sarkhosh as a singularly gifted artist of the Hazara community.
Family-Friendly Event in Alexandria, VA
Schedule a day for family fun with a stop at the Stabler-Leadbeater Apothecary Museum at 105-107 S. Fairfax Street in Alexandria on March 10th from 1–4:30 p.m. Inquisitive adults and children will enjoy the Mad Science at Stabler-Leadbeater Apothecary Museum. 45 minute tours are offered revealing the effects of historic medicines, and providing an introduction to the mad scientist of the museum, demonstrating the science behind interesting concoctions. Groups are welcome to attend with a 16 person limit. The event is appropriate for ages 5 and up. Reservations are required and tickets are $6 per person.
See More in Alexandria
Do something different. Take a chance against amateur poker players, surprise the taste buds with unique culinary dishes and learn more about important historical figures in Alexandria. Mix it up while exploring popular March events in Alexandria.