November Events in Alexandria, Virginia to Wrap Up Autumn
Posted by David Rainey and Sallie McBrien on Friday, October 29, 2021 at 7:16 AM
By David Rainey and Sallie McBrien / October 29, 2021
Comment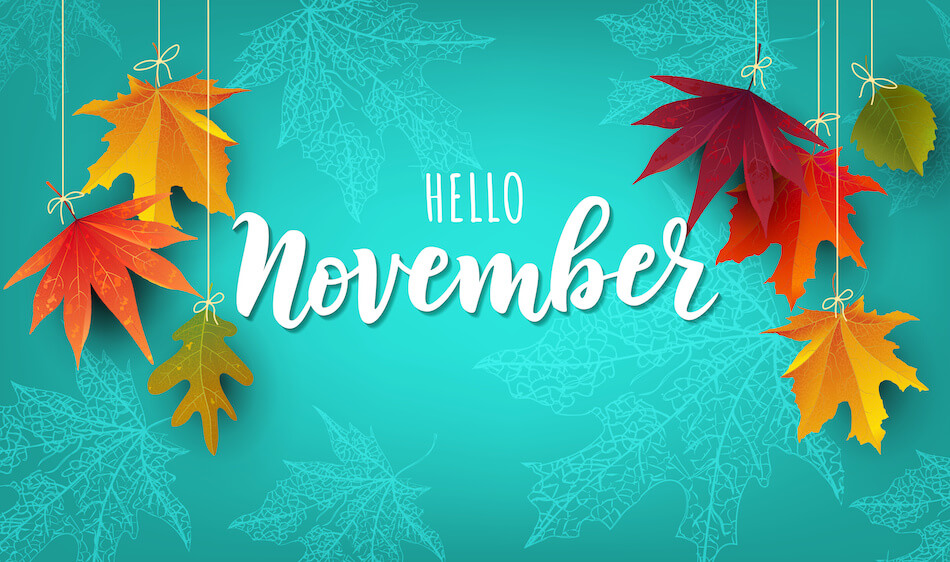 Those who buy homes in Alexandria enjoy a convenient hub near Baltimore and Washington D.C. Alexandria brings in droves of visitors each year to experience its wonderful monthly events. November is fabulous for cooler weather and exciting events that ring in the winter season and say goodbye to autumn. Keep reading to find some of the top events happening this November happening in Alexandria.
Horns of Plenty: Music for Horn Quartet Outdoor Chamber Concert
Featuring four esteemed horn musicians from the renowned National Symphony Orchestra, the Horns of Plenty: Music for Horn Quartet is an annual treasure for harmonic fans in Alexandria, Virginia. This year, top talents performing are slated to include James Nickel, Markus Osterlund, Abel Pereira, and Robert Reardon.
These favorites are returning after engaging in an impressive 13 concerts since the summer of 2020, and audiences are looking forward to their quartet session at Horns of Plenty in 2021. Selections will include classic favorites and staples of the chamber genre, along with new and unexpected arrangements. Buy tickets online or at the door for one of two performances on the evening of November 9.
Date: November 9, 2021
Showtimes: 5 p.m. & 6:30 p.m.
Phone: 703-683-6040 ext. 203
Ticket Price: $45
15th Annual Alexandria Film Festival
This year, the Annual Alexandria Film Festival will be offered virtually in addition to live, in-person events. The film fest is expanding to include performances the weekend before the showcases by the Alexandria Symphony Orchestra. Musicians will be a part of a "live to picture" concert with six original feature films.
The Alexandria Film Festival spans four days and brings the community an array of short and feature-length films and documentaries. Art presentations and the actual filmmakers will be in attendance to meet fans and network with other creative forces in the movie and music industry.
Those who prefer to enjoy the experience from a distance can attend virtually via the Eventive platform. Tickets go on sale on October 15, so get passes early for in-person attendance.
Locations: Various locations around the Port District
Dates: November 6 and 7 Orchestra performances | November 11 – 14 Film festival
Times: Vary by show
Admission: $12 per showcase | $75 for an All-Festival Pass
Quench Your Thirst at the Alexandria Cider Festival
Typically held on the third weekend in November, the Alexandria Cider Festival is a great way to taste the best of the goods at local cideries. There are typically between 10 and 12 cider makers who come out and offer samples along with full-sized cups of cider for sale.
Many producers also bring out glassware, tee shirts, and other novelties promotional to their business. Walking through all the booth zones can incite hunger, which is easy to alleviate and satisfy at the various food trucks that will be onsite.
Live music will be going all day, and there are dedicated dance areas and floors for those ready to get down with their cider. Ticket prices include a souvenir glass that commemorates the event, and tickets are discounted with early purchase.
Ticket prices include a souvenir glass to commemorate the event. Tickets are $45 in advance or $55 at the door. This event will be held outdoors, so those who are interested should dress accordingly.
Dates: To be determined
Pricing: $55 at the door, $45 in advance
Alexandria is Great in November and All Year Long!
There is so much to see and so many fun things to do in Alexandria, Virginia. From thrilling events, fun festivals, exciting job opportunities, and exceptional real estate opportunities, calling this historical city home might be an ideal choice for you. With so many events occurring in November, there is always something going on to engage the senses and entertain everyone all month long.