November Events in Alexandria, VA
Posted by David Rainey and Sallie McBrien on Monday, October 21, 2019 at 9:16 AM
By David Rainey and Sallie McBrien / October 21, 2019
Comment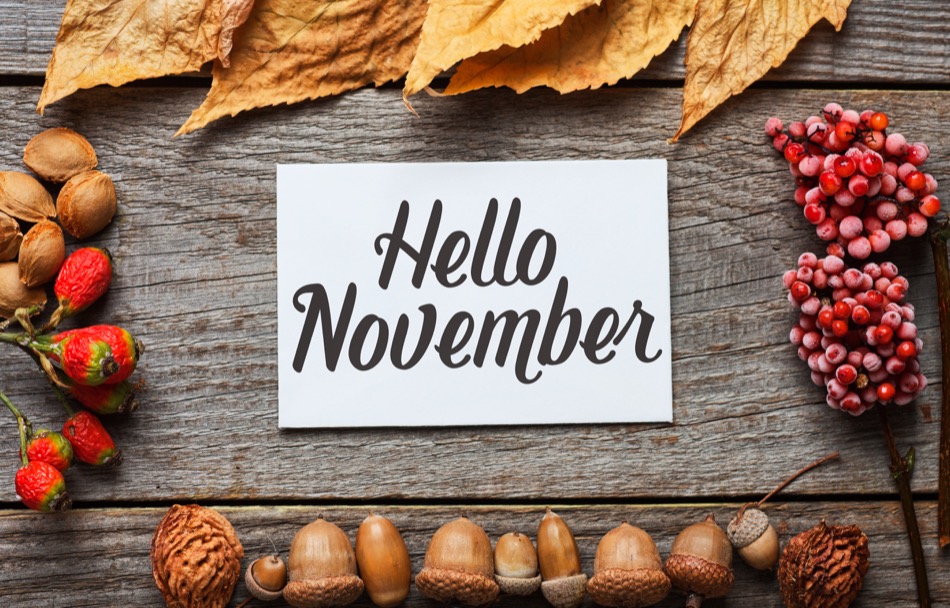 Alexandria is the type of town that is proud of its history and is committed to preserving the past, and November is the perfect time of year to celebrate the culture of this community. Throughout November, residents and visitors alike will find community events designed for dining and gathering, as well as those that are held to commemorate and celebrate our heroes.
These are the top Alexandria, VA November events:
George Washington Whiskey Festival
The George Washington Whiskey Festival will take place from 6 p.m. to 9 p.m. on November 9 at Mount Vernon, located at 3200 Mount Vernon Hwy in Mount Vernon. Festival-goers will have the opportunity to sip on spirits from at least 12 different Virginia distilleries. While the whiskey is the highlight of the evening, there also will be historical information and demonstrations about distilled products as well as live music and food available for purchase. Those who attend will be able to celebrate the debut of the latest batch of George Washington Straight Rye Whiskey, which was distilled on the Mount Vernon estate according to the president's original recipe and instructions. Tickets for the event cost $85 per person.
Fall Harvest Ball
Traditionally, the harvest season in Alexandria was always commemorated with a ball to mark the start of the city's social season. Visitors and residents who want to experience what the past was like in Old Town Alexandria have the opportunity to attend the Fall Harvest Ball from 8 p.m. to 11 p.m. on November 9, located at Gadsby's Tavern Museum, 134 N Royal St in Alexandria. This is a 1770s-style ball, complete with English country dancing as well as live music and seasonal desserts. Those who are not familiar with the ballroom dancing steps of our Founding Fathers era are invited to attend a Fall Harvest Ball Dance Class that will take place in the weeks leading up to the ball. Tickets are $45 per person, and it is recommended for those interested to purchase tickets in advance.
Veteran Flag Placement
In order to remember the veterans of the Alexandria community and to pay tribute to those who sacrificed everything for our country's freedom, there will be a Veteran Flag Placement event hosted by the Ivy Hill Cemetery Historical Preservation Society. This free event will take place from 1 p.m. to 2 p.m. on November 10 at the Ivy Hill Cemetery, located at 2823 King Street in Alexandria. After the flags have been placed on the gravesites of the U.S. veterans who rest there, a barbecue will be held for attendees. This is an ideal time to reflect on the sacrifices that were made all while reconnecting with local neighbors and friends.
Alexandria Cider Festival
The Alexandria Cider Festival is an exciting event and allows people to taste cider from many local cideries. This event will take place from 1 p.m. to 5 p.m. on November 23 at the Office of Historic Alexandria, located at 220 N. Washington Street in Alexandria. Festival attendees will be able to enjoy different varieties of cider from 10 different Virginia cideries. There will be a food truck on-site for those who want to enjoy a meal there, along with live music for those who want to dance. Ticket prices include a souvenir glass to commemorate the event. Tickets are $45 in advance or $55 at the door. This event will be held outdoors, so those who are interested should dress accordingly.
Those who are trying to plan a trip to Alexandria will find that November is the ideal time of year to check out the town. It's quieter than the summer months, yet the beauty of autumn is still on full display. These are the type of events that would enhance any itinerary, whether it's a week-long excursion or a weekend getaway.