September Events Taking Place in Alexandria, VA
Posted by David Rainey and Sallie McBrien on Monday, September 2, 2019 at 8:27 AM
By David Rainey and Sallie McBrien / September 2, 2019
Comment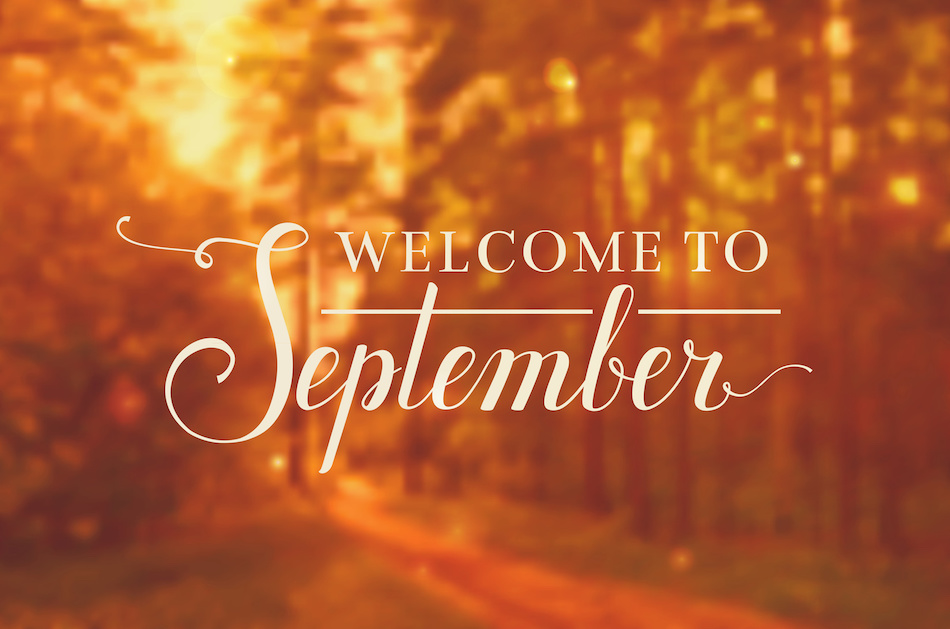 Although it signals the start of the fall, the arrival of September keeps the summer fun going with an array of amazing events in Alexandria, Virginia. From laidback festivals to high-energy 5k runs, there are endless options to consider in creating a calendar of fun things to do. To figure out where to start, residents and tourists in Alexandria, Virginia can use this guide about the four best September events in the region.
Colonial Market and Fair
A coveted event held each year, the Colonial Market and Fair celebrates the craftsmen of America and all their amazing works. Ending at 5pm each day, this event runs from September 14th through the 15th with their doors opening at 9am. Vendors come from far and wide to showcase their products and services on the 12-acre field at Mount Vernon.
Many 18th century craft demonstrations will be held across both days to give a glimpse of a day in colonial life. Visitors should make sure to visit the chocolatiers booth as they will show how delicious chocolate treats were originally made.
Jane Austen Ball
To step back into the 1790s, people across Alexandria can go to the Jane Austen Ball on September 21st from 8pm to 11pm at Gadsby's Tavern Museum in Old Town. Prior to the ball, the museum will host a series of dance classes on the 5th, 12th, and 19th, starting at 7:30pm. At these classes, everyone can learn historic English Country dances that will be enjoyed centerstage at the ball.
Visitors may wear period-correct costumes at the ball if they wish or simply don something formal. Live music and refreshments will provide a glimpse into the past and keep the fun going all night long. Interested parties should make reservations early as this event tends to fill up fast.
King Street Art Festival
From September 21st through the 22nd, everyone can come down to the King Street Art Festival to browse the amazing creations made by skilled local artists. Vendors will line the streets, starting at 10am each day and running through the evening.
While touring the festival, visitors can view all sorts of amazing works of art, including:
Life-sized sculptures
Ceramics
Glasswork
Paintings
Mixed-media works
Jewelry
Artists will remain near their exhibits to answer questions and share their inspirations for each displayed piece. In addition to all the gorgeous works of art, visitors can enjoy live music, hands-on activities, and delicious food from local vendors.
George Washington Patriot Run
The George Washington Patriot Run gives everyone a chance to celebrate the history of the region and get in a good workout. This fun event will be held on September 8th along the George Washington Memorial Parkway. Visitors can choose between the 5k and 10k races, which begin at 7:50am and 8:05am, respectively.
The course will take everyone on a tour of the steps George Washington took through Mount Vernon. Upon approaching the finish line, everyone will arrive inside George Washington's Mount Vernon, in front of the Mansion where they will hold a kid's fun run as well.
9/11 Heroes Run/Walk
Your At Home Team is honored to be a sponsor of the 9/11 Heroes Run/Walk again this year. This event is a 5K run/walk event open to everyone and Honoring our military and first responders. The race takes place on September 14, 2019, and supports the Travis Manion Foundation - "If Not Me ... Then Who". For more information about this event go to their registration page.
To ensure you can attend these incredible events, visitors should plan accordingly and mark them down on their calendars now. Invite your family, friends, and neighbors to join in on the fun and enjoy their time at these September events in Alexandria, Virginia.
Coming in October - Fort Belvoir's 23rd Annual Oktoberfest
Be certain to save the date October 3-6, 2019