Alexandria Travel Guide: Best Hotels, Restaurants & Activities For Vacations & Staycations
Posted by Sallie McBrien on Tuesday, August 2, 2022 at 9:17 AM
By Sallie McBrien / August 2, 2022
Comment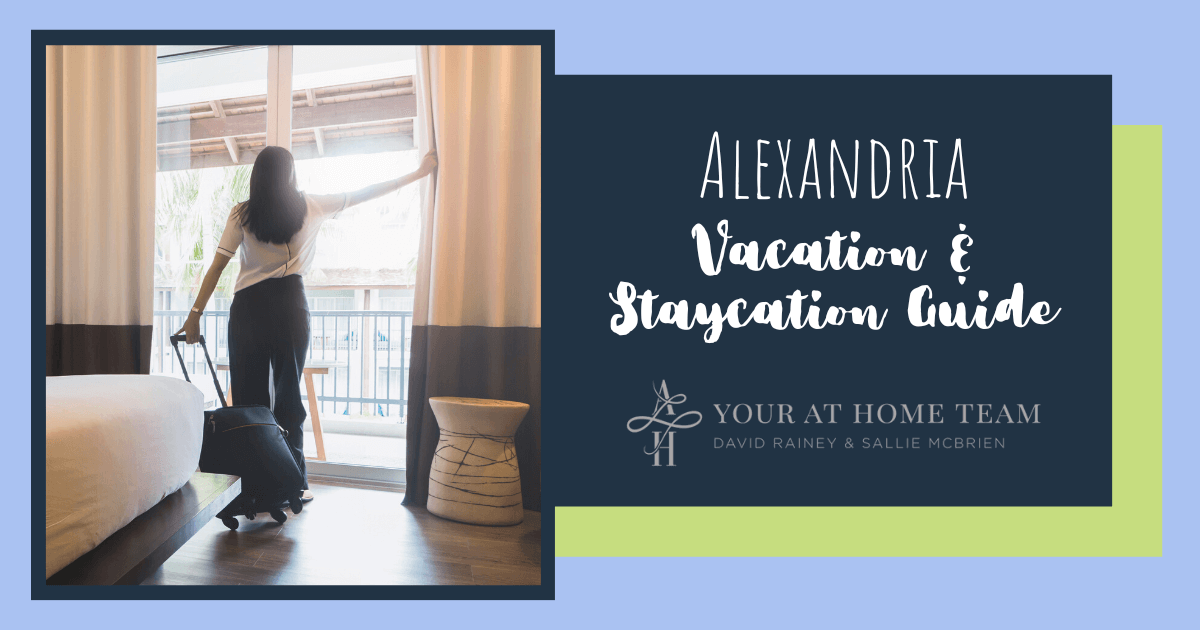 The city of Alexandria, VA, is a historic community located on the banks of the Potomac River, just outside of Washington, DC. The city is known for its well-preserved 18th-century architecture and its vibrant waterfront district. Those taking an Alexandria vacation will find plenty of things to do, from exploring the city's many museums and historic sites to enjoying the outdoors. There are also a variety of shops and restaurants to enjoy, all coming together to make Alexandria a great destination for a day trip or a longer vacation.
Alexandria Resorts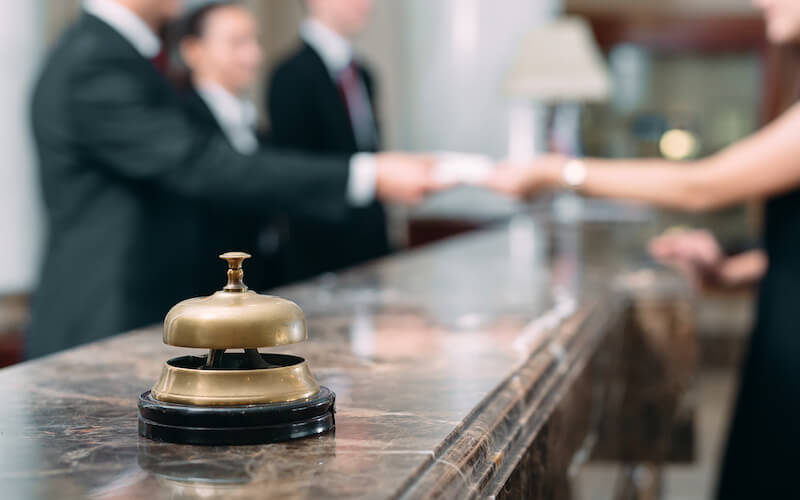 Overnight options include a variety of spas, resorts, classic hotel chains, and bed and breakfast establishments. Resorts in Alexandria typically take advantage of the historical legacy of the area while adding modern convenience.
Lorein Hotel & Spa
Mere blocks away from the center of downtown Alexandria, Lorein Hotel & Spa puts tourists close to historical landmarks. The hotel is 20 minutes from the nation's capital and only blocks away from the Potomac. Tourists can enjoy nearby guided tours of the community, including historical reenactments. Standard rooms start as low as $186 per night, with suites around $455.
Additionally, the hotel offers other services that would not be found at traditional overnight establishments. Guests can take advantage of onsite massages, facials, and body treatments.
Lorein Hotel & Spa Amenities
Close access to public transportation routes
Onsite spa with a variety of services
Spa and hotel packages
Nearby downtown Alexandria and several historical areas
Plenty of meeting and event space
Club Wyndham Old Town Alexandria
Located in Old Town, Club Wyndham has a colonial-style resort feel. The facility has plenty of modern touches like Wi-Fi internet, a business center with desktop computers, elevators, and underground parking. To help coordinate the vacation itinerary, there's an activities desk and concierge services.
Visitors can stay in shape using the fitness center or nearby miniature golf courses and tennis courts. Enjoying warm weather is also a great idea in the picnic areas. Staying long term? Take advantage of the laundry facilities and relax in the owner lounge each night. One-bedroom suites start at about $200, but a variety of larger suites are available.
Club Wyndham Old Town Alexandria Amenities
Timeshare process for frequent visitors
Underground and surface parking
Elevators and other accessibility perks
Full fitness center
Laundry facilities
Hotels and B&Bs in Alexandria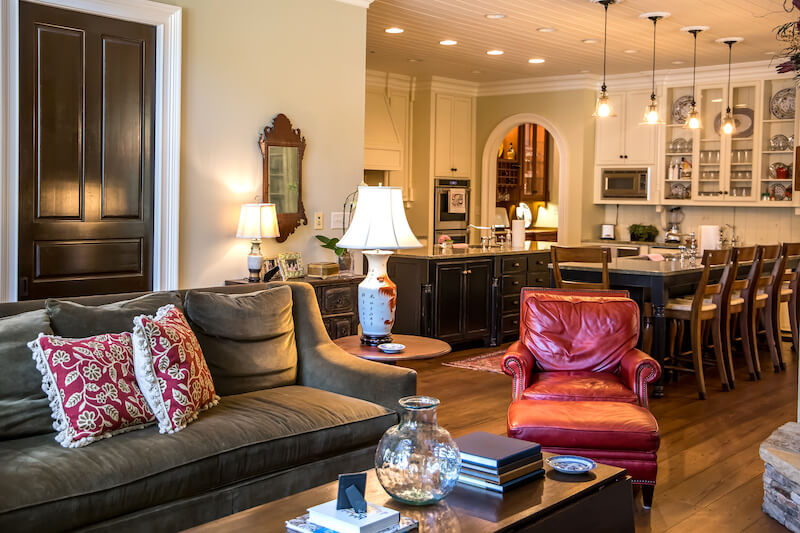 While resorts and timeshares are the perfect lodgings for some, others prefer hotels or B&Bs. Whether you're looking for luxurious accommodations or a cozy place to rest your head, you're sure to find what you're looking for in the Alexandria area.
The Alexandrian
The Alexandrian is an excellent option for people who want the historic feel of colonial Virginia with the modern conveniences of national chain hotels. The facility is located in the middle of the Old Town community, just steps from the waterfront and draped in a red brick facade. Those staying in Old Town to enjoy its legacy can take one of the formal tours or simply walk the streets—visitors can also rent a bicycle to cover more ground.
Take a seat inside the King & Rye restaurant for delicious locally sourced seasonal ingredients. The fitness center features a wide variety of exercise equipment, including elliptical machines, treadmills, and free weights. Guests can also expect many other popular services, including meeting space and room service. Those with furry friends can also bring pets under 80lbs with a $25 non-refundable fee per stay. Onsite parking is available by the day or hour, and electric car charging stations are included. Standard room rates begin at about $273.
The Alexandrian Amenities
Located near public transportation
Heated indoor pool and great fitness center
Onsite restaurant
Plenty of meeting and event facilities.
Pets welcome
The Grace on King Street
Just blocks from the water, The Grace on King Street is another jewel of Old Town. Guests can drink coffee or enjoy lunch from nearby establishments on the patio, and the historic feel of the building adds to the mystique and colonial charm. Partly designed as a long-term living complex, guests can find many of the conveniences of home. Get to know the neighbors inside the exterior courtyard, and ask about the best local restaurants and tourist sites.
Guests can enjoy fast Wi-Fi, professional cleaning, and fresh towels inside the room, while the elevator and luggage storage areas make moving in and out easy. The living spaces are studios or one-bedroom apartments and include kitchenettes, dishwashers, and microwaves. Rates are as low as $72 for members, and the contactless check-in makes it easier to go straight to the room.
The Grace on King Street Amenities
Fast Wi-Fi throughout the facility
Contactless check-in
Outdoor sitting space with artisanal coffee
Rooms include a kitchenette with dishwasher and microwave
Affordable rates for members
Stone Manor Boutique Inn
Visitors to Alexandria searching for a more homely experience may prefer to stay at one of the local B&Bs. Stone Manor Boutique Inn is a beautiful destination venue with room for overnight guests and intimate events. Built as a manor home in 1908, the facility was restored to serve as a luxury romantic experience. Its location about an hour outside Alexandria also provides guests with a lush green backdrop. The region also furnishes easy access to wine and beer production facilities that offer tours.
The guest rooms feature seven large rooms reminiscent of the colonial experience. Visitors can enjoy the landscaped grounds, reading nook, and entertainment space. Room rates differ based on the size and location of the quarters, from $200 for the East Wing Suite to $350 for the Manor.
Stone Manor Boutique Inn Amenities
Proximity to winery and brewery tours
Delicious breakfasts
Luxurious colonial-style rooms
Located in lush green mountainous lined backgrounds
Romantic suites and event locations
Food and Dining in Alexandria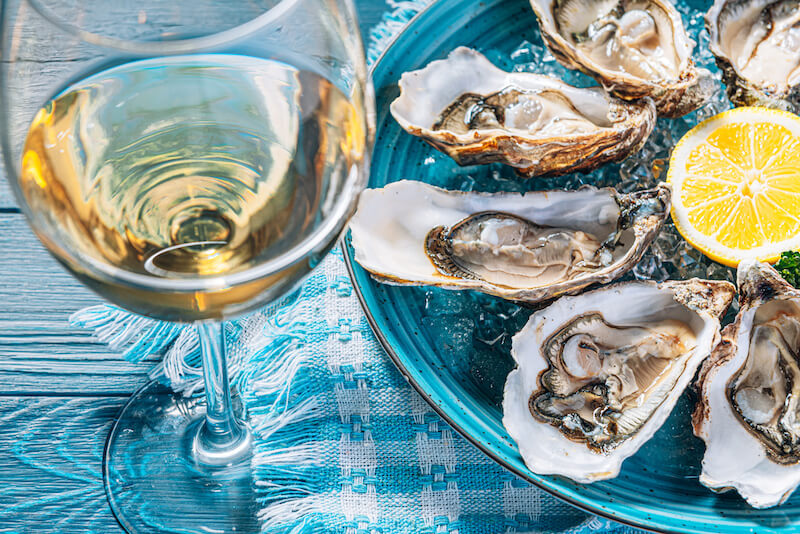 Alexandria restaurants offer people a grand assortment of flavors and culinary delights to fit all desires and budgets. The proximity to the Atlantic Ocean and Potomac River provides great access to seafood, but the area offers much more.
American Cuisine: Evening Star
Located on Mt Vernon Avenue in Alexandria, the Evening Star restaurant is a 24-year-old local favorite. As a great combination of venue and eatery, the facility provides a wide variety of experiences for visitors. The menu mixes fresh ingredients and delicious American cuisine, and the restaurant features a rooftop garden and agreements with local farms. Wine fans may also take advantage of Planet Wine next door, which provides a vast selection of vino.
The restaurant offers outdoor and indoor areas and several private rooms for event rentals. It's open Wednesday through Fridays for dinner and serving brunch through dinner on weekends. Calling in advance for reservations is usually a good idea.
Popular Dishes at Evening Star
Roasted Pork Chop
Cornmeal Crusted Trout
Ricotta Cavatelli
Roasted Carrot Risotto
Local Seafood: Blackwall Hitch
Seafood lovers will want to check out Blackwall Hitch. With a patio overlooking the Potomac River and located next to Founders Park, views from the restaurant also provide backdrops of DC-area buildings like the Capitol and several monuments.
On Fridays and Saturdays, from 9:30 p.m. to 12:30 a.m., guests can enjoy dinner, drinks, and local bands. On Sundays, the live entertainment shifts to jazz groups complementing brunch. During the warm weather months, locals and tourists love to enjoy one of the two outdoor patios.
Popular Dishes at Blackwall Hitch
Shrimp & Scallop Risotto
Shrimp & Grits
Blackened Grilled Swordfish
Flaming Crab Dip
Spicy Crispy Tuna Tartar
Nepalese and Indian: Royal Nepal
Royal Nepal in Alexandria offers guests Nepalese Indian Cuisine and once-in-a-lifetime meals. The owners focus on providing traditional dishes in a welcoming environment that exudes comfort, so visitors can expect a combination of fresh local ingredients and authentic recipes.
The decor features solid oak tables and rich dark brown colors. Guests can enjoy outdoor patio space in warm weather, and there are exciting selections of wines and other beverages.
Popular Dishes at Royal Nepal
Bhuttan
Chowmein
Clay over roasted wild boar app
Crispy eggplant
Ghee chicken or paneer
Attractions in Alexandria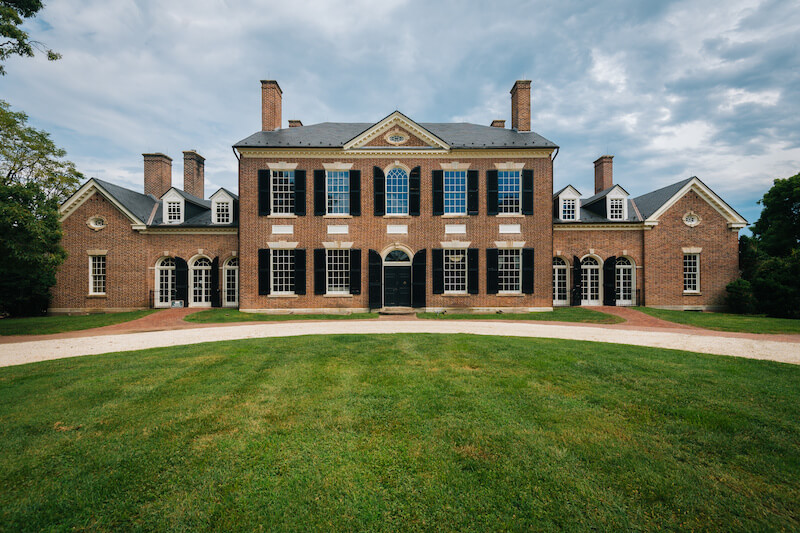 As mentioned, Alexandria is a historic destination that offers visitors various creative outlets and scenic sites. No matter your interests, you're sure to find something to love about Alexandria's many attractions.
George Washington's Mount Vernon
George Washington is among the most famous names in US history. That's why one of the most popular destinations in the area is George Washington's Mount Vernon. As the home of the first President of the United States, this residence is an essential stop on any historical tour. Located in the nearby Mount Vernon community, the plantation provides various amenities and experiences. Adult tickets are just $28, but admission for youths between 6 and 11 is $15. Tickets for kids under five are free.
In addition to historic buildings, the grounds also include manicured gardens and farms. Outdoor lovers can also exercise using the various trails or touring the distillery and gristmill. For a more educational approach, visit the education center, museum exhibit, and tomb.
The Little Theatre of Alexandria
Blocks away from Alexandria Historical District and Windmill Hill Park, The Little Theatre of Alexandria is a great place to visit for live shows and entertainment. Created back in 1934, the organization began as a small play-reading group. A few years later, the organization purchased space for rehearsals and performances. Since then, the theatre has created more than 450 productions and trained numerous performers.
Watch fun shows like Sister Act or Tiny Tim's Christmas Carol featuring local performers, or experience international comedies and unique creations by local artists. If watching isn't enough, adults and youth can take acting classes or volunteer for roles like costume design.
Torpedo Factory Art Center
Fans of art visiting Alexandria can enjoy creative outlets beyond stage performances or live music at restaurants. The Torpedo Factory Art Center is nearly half a century old and is one of the country's largest collections of artist studios. Guests can find various artists using nearly every medium imaginable, and they can view or purchase everything from thought pieces to landscape views for the office.
Managed by the City of Alexandria, the facility is part of the push of programs to promote the local arts. There are more than 70 artist studios, including those working in ceramics, jewelry, stained glass, printmaking, and sculpture.
Adventures in Alexandria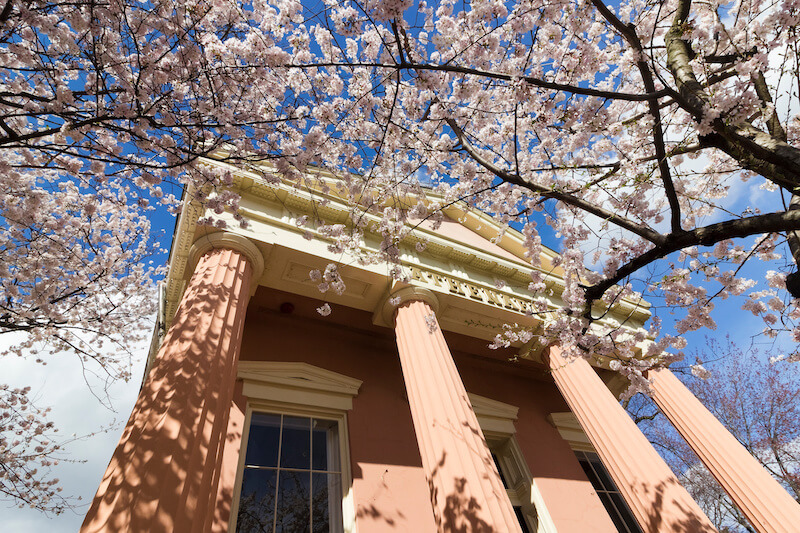 The most popular tourist cities create memorable adventures. Fortunately, Alexandria meets this challenge with many special excursions that are not easy to forget.
Green Spring Gardens
Outdoor lovers have several great options for fresh-air fun. The Green Spring Gardens is a treasure trove of horticulture exhibits, including native plants, gift shops, and reference libraries, and plant enthusiasts can also find classes on gardening and landscaping. Explore the site during a free weekend, or take a guided tour for a more focused encounter.
During the summer, it is also a good idea to check out the Farmer's Markets for the best fresh produce.
King Street Mile
Whether shopping for souvenirs, food, or locally sourced clothing, the King Street Mile is the heart of the Old Town neighborhood. The area is a beautiful site for an afternoon stroll just blocks away from the Potomac River. The cobbled streets, boutique shops, and restaurants can all provide a reason to visit regularly. Start the trip with the King Street Trolley for a free way to view the entire area, which includes dozens of attractions.
An American in Paris has offered French-inspired designer women's clothing on King Street for over two decades. Imagine Artwear also offers women's clothes, but there are accessories and items for the house too. King Street also has national stores like Warby Parker and Patagonia.
Cherry Blossom Season
Of all the reasons to visit the Alexandria community, perhaps the most popular natural attraction is the yearly cherry blossom season. The DC area has numerous cherry blossom trees that sprout fluffy pink and white blooms each spring. Because these trees are so widespread, residents and visitors find this time great for outdoor activities. Even a regular walk in an Alexandria park can feel like a wonderland experience because of the sea of beautiful flowers. Restaurants, bars, and bakeries get in on the fun with various cherry-themed entrées and drinks.
When to Visit Alexandria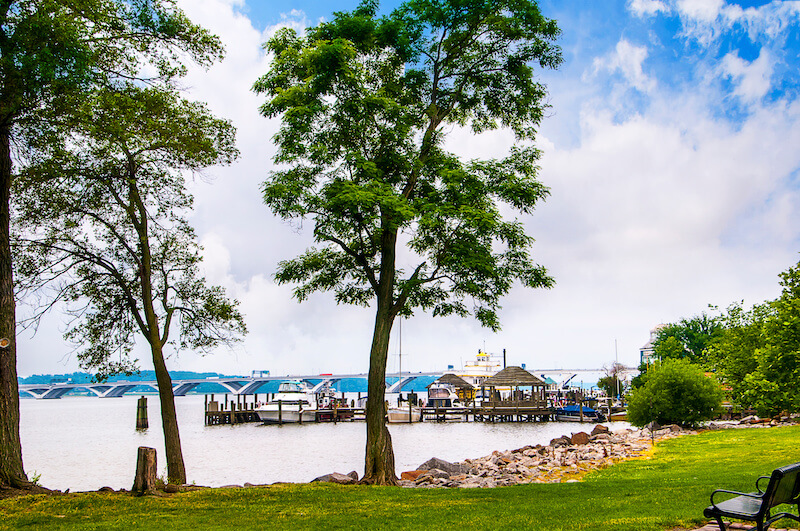 The best time to visit the city depends on the purpose of the stay. April through June provides the best combination of comfortable temperature and light humidity, though the fall can also be a great time for outdoor activities because of low precipitation. However, as mentioned above, the last week in March is the best time to visit for cherry blossom-themed fun.
Visit Cherry Blossom Heaven in Alexandria
Alexandria is a city rich in history and culture, with something to offer visitors all year round. From cherry blossoms in the spring to delicious seafood, Alexandria has a wide variety of fun for visitors. History buffs will love the colonial-themed architecture and tours featuring the wonder of yesteryear, while outdoor enthusiasts will enjoy walks along the city streets and parks. No matter the reason for the vacation, you're sure to find something to enjoy in this unique and vibrant city.