Alexandria vs Arlington: Compare Cost of Living, Housing Prices & Lifestyles
Posted by David Rainey and Sallie McBrien on Monday, November 21, 2022 at 9:14:36 AM
By David Rainey and Sallie McBrien / November 21, 2022
Comment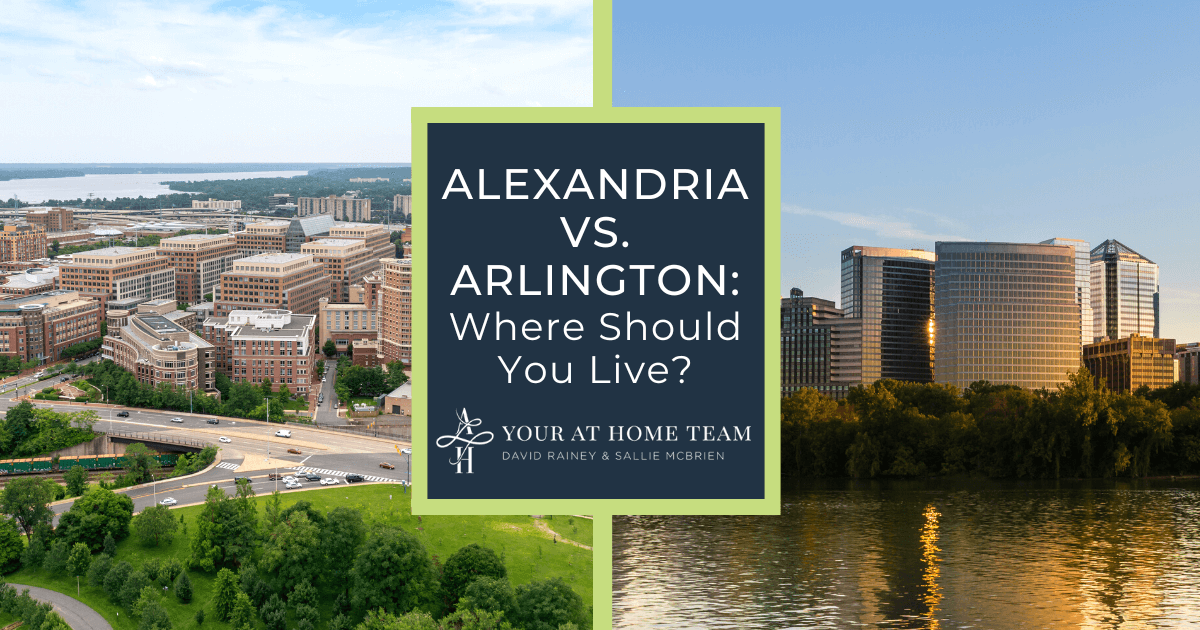 Alexandria and Arlington are both bustling midsize cities in northern Virginia, located just south of Washington, D.C. These are two comparable communities, and homebuyers moving to Alexandria have likely considered Arlington, and vice versa. While there are a significant number of similarities between the two cities, there are also many differences, and prospective residents should do their due diligence before choosing between the two.
Alexandria Economy vs. Arlington Economy
Arlington and Alexandria offer prospective residents a strong economy and optimistic job markets. However, there are a few key differences between the two.
Cost of Living
Compared to the rest of the country, the cost of living in Alexandria is high. This cost difference is to be expected when home shopping in a sought-after city within easy commuting distance of a major metro like Washington, D.C.
Housing significantly affects the cost of living when looking at Alexandria versus the rest of the country. While the median price of a home in the United States is shy of $350,000, the median cost of a home in Alexandria is nearly $600,000. This reflects the popularity of the community and the strength of the economy in Alexandria.
Arlington is similarly expensive compared to the rest of the country. The median cost of single-family homes for sale in Arlington is nearly $800,000.
Surprisingly, the two cities have no significant difference in rental costs. For studio, one-bedroom, and two-bedroom units, the rental price in both cities rarely reflects more than a $100 difference.
Regarding other standard living expenses, like food, healthcare, utilities, and transportation, both cities are in sync with the rest of the country. The score for these categories on the cost of living scale does not exceed a difference of more than ten points in either direction.
Job Market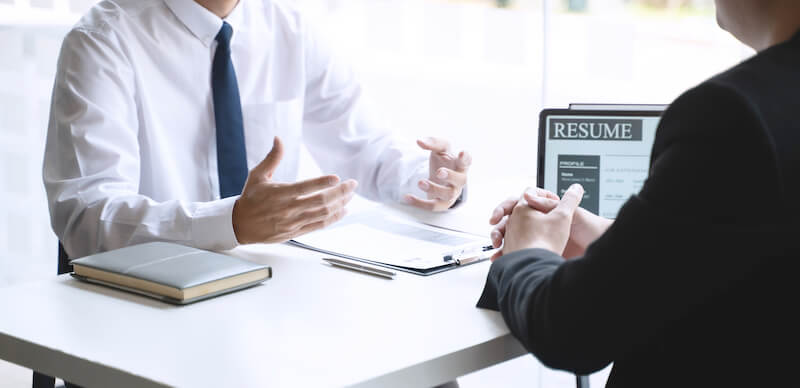 Alexandria, Virginia, employs close to 100,000 individuals, with the city's largest industries being professional, public administration, and healthcare. The highest-paying industries are legal, management, and finance.
The median annual household income here is over $100,000, which is almost double the country's median annual income of just over $60,000 and has grown close to 2% in just a year.
Nearby in Arlington, close to 150,000 residents are employed in the city. The largest industries in Arlington are the same as Alexandria—professional and public administration—and, interestingly enough, these are also the highest-paying industries in the city.
The median household income in Arlington is slightly higher than that of Alexandria, with households in Arlington bringing in roughly $120,000 per year. Arlington is also experiencing faster economic growth than Alexandria, with the median income growing by more than 2% in the last year. However, this is likely due in part to Arlington being the larger city of the two.
Top Industries & Biggest Corporations
Arlington and Alexandria are home to hundreds of fast-growing businesses with exciting missions. Alexandria boasts several well-known headquarters within the city limits, including The Salvation Army National Corporation, United Way Worldwide, and the National Science Foundation.
In Alexandria, the most common job fields for residents based on the number of employees are management, business, and information technology. There are also large numbers of employers in a wide range of other fields, including architecture, accounting, legal, and public administration.
On the flip side, while there are a few well-known headquarters based in nearby Arlington, several easily recognizable private employers are in the city. Amazon, Deloitte, Nestle, and Bloomberg all have locations in Arlington.
Management jobs are typical in Arlington, with more than 15,000 residents working full-time. Business and finance are the two other most common employment fields here. The most common occupations for Arlington residents to hold include administrative assistant, cashier, and project manager.
Economies and job markets are strong in both Alexandria and Arlington. While Arlington provides a slightly higher median household income than Alexandria, it is also the more expensive of the two.
Alexandria Commutes vs. Arlington Commutes
Despite being close to a central hub like Washington D.C., commutes for Alexandria and Arlington residents are not intimidating. In both cities, the average resident commutes less than an hour daily.
Traffic Patterns and What to Expect During Rush Hour
For Alexandria and Arlington, rush hour falls in line with typical traffic hours in the rest of the country. Traffic picks up from 6–10 a.m. There is a short lull in traffic during the late morning and early afternoon before gradually getting heavy again for the afternoon rush from 3–7 p.m.
For residents that drive to work, the highways with the heaviest traffic volume are Interstates 495 and 66 and Virginia State Route 267. For drivers taking these roads, it's crucial to determine the specific time frame to leave the house. Like other major cities, knowing this will be the difference between spending twenty minutes in traffic during rush hour versus spending up to an hour or more.
Another factor to consider when driving in both Arlington and Alexandria is the availability of parking at the destination. Finding a parking spot may take a few laps around the block, or it may involve budgeting extra time to account for walking if parking is far from the destination.
Commuting to Washington D.C.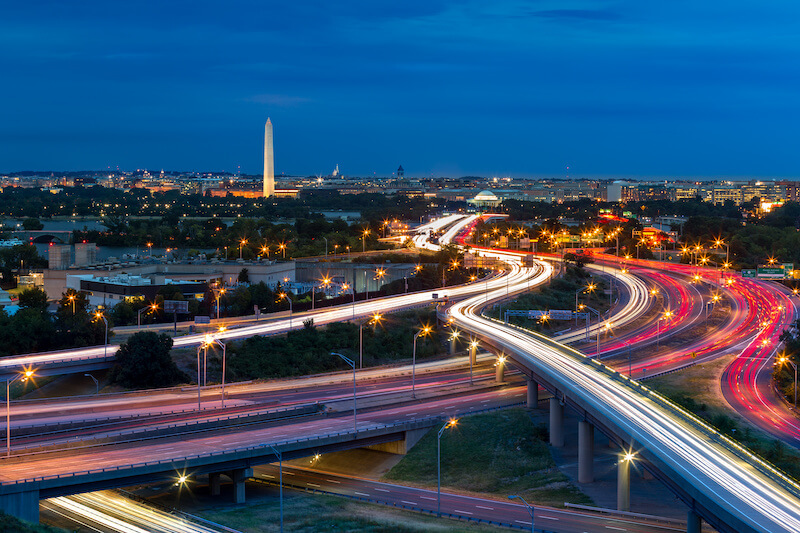 For Alexandria residents that plan on commuting to Washington, D.C., it's a short drive that lasts roughly 20 minutes. Finding a place to park can be a trickier pursuit than getting there, however. Street parking in the nation's capital is sparse, and the average cost for a monthly parking pass in Washington, D.C., starts at $100 and can be up to $300.
Many people in the city choose to take public transportation options instead of driving. Commuting to the city by train is not much longer than commuting by car, about 25 minutes, and the lines traveling between the two cities frequently come during rush hour.
Arlington is even closer to Washington, D.C., than Alexandria. This helps explain the slight increase in the cost of living here and the denser population. Driving from Arlington to Washington, D.C., by car takes less than fifteen minutes. Many Arlington neighborhoods—like Courthouse, Clarendon, and Ballston—are so close to Washington, D.C., that they are walkable.
While Alexandria and Arlington are both bustling metropolitans with their fair share of traffic, commuting here is a breeze. Both cities have an abundance of accessible public transportation and are within a short distance of Washington, D.C.
Public Transportation
Alexandria is served by three different transit systems, allowing residents to reach their destinations as quickly and efficiently as possible without having to deal with driving in Alexandria. DASH, which stands for 'Driving Alexandria Safely Home,' is a recently-launched transit service that provides free local bus service throughout the city.
The Washington Metropolitan Area Transit Authority (WMATA) also serves Alexandria, and it provides bus service throughout the Washington D.C. metropolitan area, which includes areas of Maryland and northern Virginia, including Alexandria.
Lastly, Alexandria is home to the Virginia Railway Express (VRE) which provides rail service from northern Virginia suburbs to major commuting hubs, including Union Station, L'Enfant Plaza, and Crystal City.
While Arlington does not have as many transportation options, the public commuting options are equally as efficient. Being the larger city of the two, Arlington has its own transit system, ART, which operates nearly 20 bus routes throughout Arlington County. ART also provides connections to the nearby Metrorail and the Virginia Railway Express.
What to Do in Alexandria vs. What to Do in Arlington
Both Alexandria and Arlington hold their own when it comes to fun and entertaining things to do! The following are some of the best pastimes, landmarks, and hotspots to try when deciding between Alexandria and Arlington.
Outdoor Activities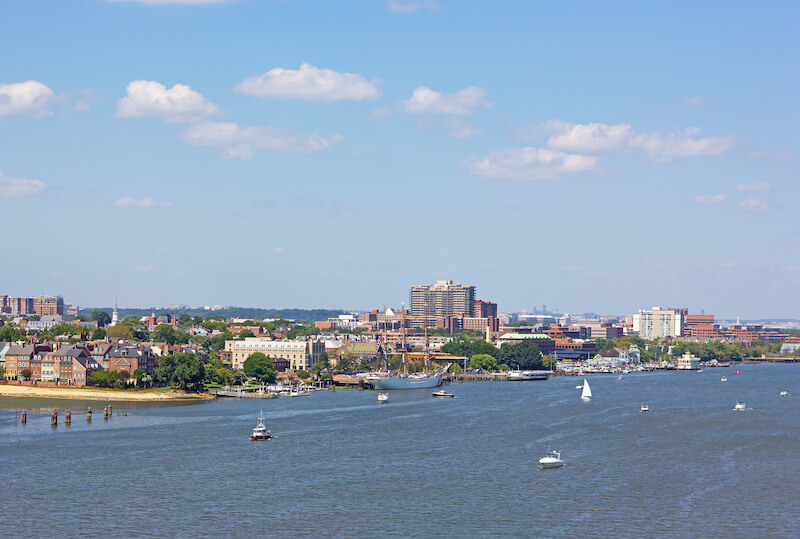 Alexandria is home to miles of hiking and biking trails that provide walkers, joggers, and bikers with gorgeous views of local scenery, including the Potomac River and George Washington's Mount Vernon. Some of the best local trails in Alexandria include:
Mount Vernon Trail
Four Mile Run Wetlands Trail
Dora Kelley Nature Park
The city is also home to Cameron Run Regional Park, one of Alexandria's best parks, which provides visitors with waterslides and wave pools to help cool off on a hot day.
Arlington has an ideal location on the banks of the Potomac River, lending itself to many homes and apartments with views of the breathtaking landmark. More than 75 miles of trails wind through the city, and over 1,100 acres of parks and green space are interspersed with Arlington luxury homes.
In addition to parks and trails, Arlington proudly promotes its public art collection. More than 60 permanent public art exhibitions are spread across the city. Residents and visitors can take themselves through the exhibit or book a guided tour.
Nightlife
Once residents are done enjoying the sights and sounds of the great outdoors and the sun goes down, both Arlington and Alexandria have hot nightlife scenes. Both cities have many options, from quiet, intimate dining spots to all-night dance parties and everything in between.
Alexandria's nightlife is bolstered by the fact that the city has four Metro stations, so the city is easily accessible by residents of D.C. and the surrounding suburbs. The popularity of Alexandria's best bars is bolstered by the convenience that the area Metro stations provide. Patrons can catch a live band at The Birchmere, sing karaoke at The Light Horse Restaurant, or take in a show at the Little Theatre of Alexandria.
Fifteen minutes away in Arlington, residents can choose from live music events at venues like Samuel Beckett's and Ireland's Four Courts; comedy shows at Yaz Comedy or Belly Laughs Comedy Club; and local-favorite cocktail bars like Salt and BABA.
There is no shortage of things to do in either of these northern Virginia cities. Arlington is the larger city with a wider variety of local haunts and attractions, but there are tons of things to do in Alexandria, too. It's tough to have a dull day or night in either city.
Alexandria vs. Arlington: It's Tough to Make the Wrong Choice
When choosing between Arlington and Alexandria, it's tough to go wrong with either. Both cities offer the quintessential northern Virginian charm while remaining close to big-city amenities and job opportunities. As outlined above, there are some differences between the two, but both are desirable, sought-after cities with a ton to offer prospective residents.