The 5 Best Yoga Studios in Alexandria, VA
Posted by David Rainey and Sallie McBrien on Friday, February 12, 2021 at 3:35 PM
By David Rainey and Sallie McBrien / February 12, 2021
Comment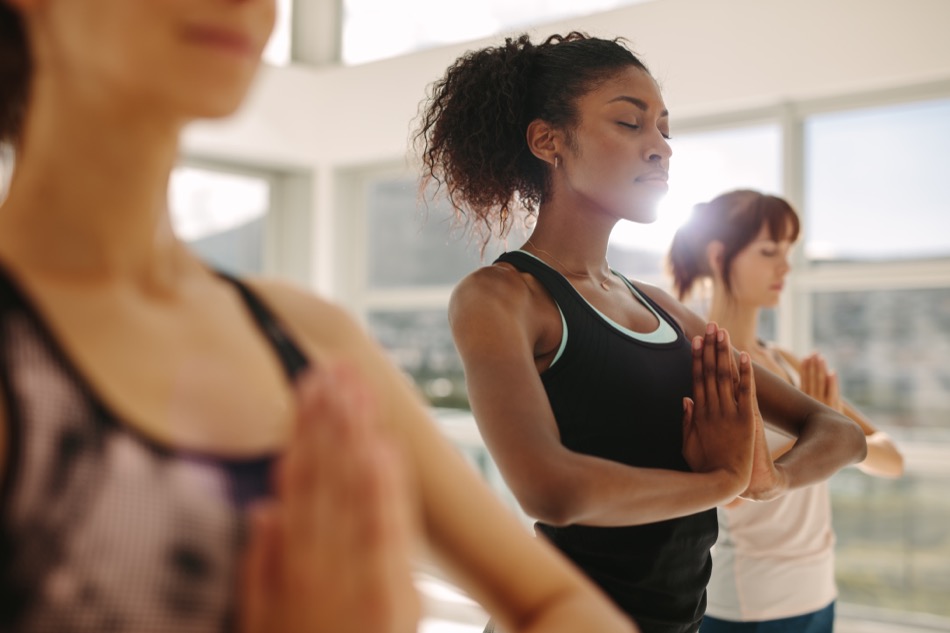 The people who live and work in Alexandria, Virginia, have quickly come to realize that yoga is one of the best ways to fit in their daily dose of exercise. Those who practice yoga find that it brings them peace of mind, body, and spirit, and allows them to feel more focused and centered as they take on their daily tasks. Here are the best five yoga studios in this city.
River's Edge Yoga
Address: River's Edge Yoga, 300 Montgomery St #201, Alexandria, VA 22314
River's Edge Yoga is a studio near Old Town Alexandria that offers classical yoga styles for people of all ages and skill levels. Interested yogis will find Ashtanga Vinyasa yoga classes as well as specialty classes designed for athletes, therapeutic yoga, and prenatal yoga. Those who attend this studio appreciate the many class options available, including virtual classes that can be enjoyed from the comfort of home as well as hybrid classes that combine virtual and in-person elements. At River's Edge Yoga, the instructors aim to help every student enact positive change in their lives through yoga.
Refresh Yoga Center
Address: Refresh Yoga Center, 110 King St 2nd fl, Alexandria, VA 22314
Refresh Yoga Center is located in the heart of the community, overlooking charming King Street in Old Town Alexandria. It is a favorite among local residents, and it offers a variety of different types of yoga classes. Those who are looking for a place to unwind after a busy day of work will appreciate their meditative classes, while those who are hoping to use their yoga practice to build strength and endurance will enjoy the physically challenging classes. Interested students can enroll in online courses or semi-private, in-person classes.
532Yoga
Address: 532Yoga, 532 N Washington St, Alexandria, VA 22314
532Yoga is a welcoming yoga studio that believes people of all ages, skill levels, and strength levels can benefit from yoga. Throughout the city, this studio has earned a reputation for having a zen-like space that allows yogis to instantly feel comfortable upon entering. While it is a teacher-led studio, 532Yoga prides itself on being a community of people who are passionate about strengthening their minds and bodies through the practice of yoga. Currently, this yoga studio is offering live-stream classes as well as in-person classes.
Radiance Yoga
Address: TD Bank, 701 Prince St, Alexandria, VA 22314
Radiance Yoga is known for being the yoga studio in Alexandria that offers a diverse range of yoga classes. Rather than specializing in one form of yoga, this studio has nearly every style imaginable for those who are interested in beginning a yoga practice.
At Radiance Yoga, the instructors believe that yoga should be both fun and beneficial, which is why there are 40 different classes offered each week. All the classes promote mindfulness, and the instructors strive to help students learn how to balance their bodies and minds. This studio offers in-person, outdoor, and virtual classes.
Zweet Sport Hot Yoga & Total Fitness
Address: Zweet Sport Hot Yoga & Total Fitness, 400 N Henry St, Alexandria, VA 22314
For those who are looking to step their yoga practice up a notch and really work up a sweat, Zweet Sport Hot Yoga & Total Fitness is the best yoga studio in Alexandria. Located in Old Town Alexandria, this yoga studio is one of the few in the area that offers hot yoga classes. In addition to its classes, students can sign up for indoor cycling or personal training sessions.
Whether a traveler is looking for a local studio to continue their practice on the go or a local resident is searching for a place to begin a new type of yoga practice, there is a yoga studio in Alexandria that will meet their needs.