All About Down Payment Assistance: What Buyers Need to Know
Posted by David Rainey and Sallie McBrien on Saturday, December 3, 2022 at 11:14 AM
By David Rainey and Sallie McBrien / December 3, 2022
Comment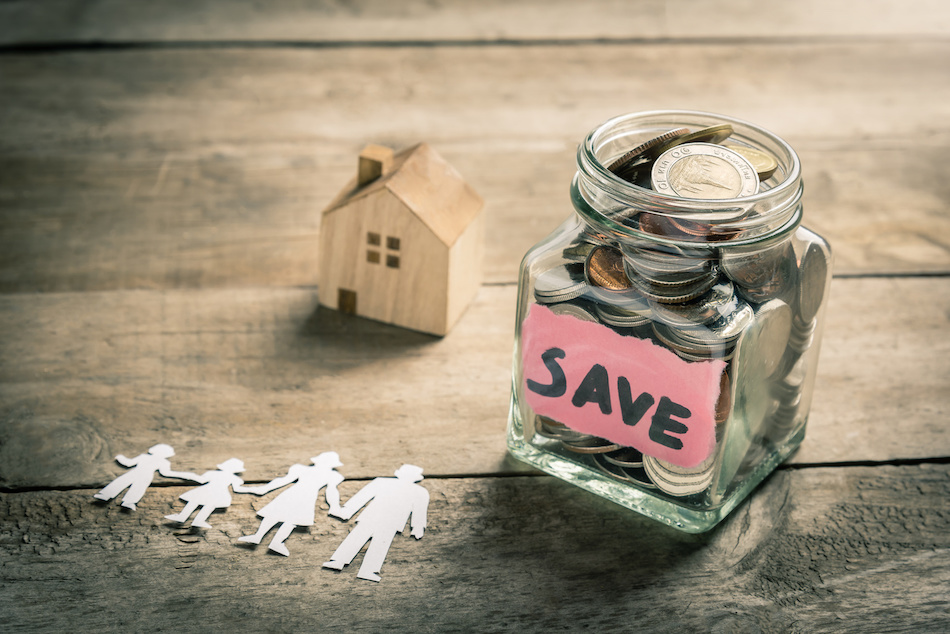 The modern educational system is designed to teach students the importance of doing research and utilizing good information in order to solve problems. But when the problem is finding an affordable home to purchase, adults may not be taking full advantage of all the good information that is out there to help them with their housing problem.
In fact, even home buyers who feel they understand the process and what is expected of them may have trouble putting aside enough money for a down payment on a home. If you feel you are ready to purchase a home but are struggling to save enough for a traditional 20 percent down payment, the following information can help.
Down Payment Assistance Programs
Saving up a large down payment is a significant obstacle for many who would like to become homeowners. This dilemma often causes people to put off buying a home even when they meet all the other requirements, such as having a reliable income and good credit. But many buyers who are actively struggling to save up a large down payment may not be aware that there are several payment assistance options available that can help them overcome this problem.
One example is a Down Payment Assistance (DPA) grant through the Nation Homebuyers Fund, Inc. DPA grants can provide substantial benefits for cash-strapped buyers, including:
Assistance in the form of a grant that does not need to repaid
Assistance with closing costs and the down payment in amounts up to 5% if the value of the home loan
Varying interest rates and levels of grant assistance
An ability to be used with some VA, FHA, USDA, and conventional home mortgage loans
DPA grants are not limited to first-time buyers
Other sources of down payment grants and assistance can be found through government and private programs, including those specifically designed to encourage home ownership for certain occupations or segments of the population. For instance, many areas where teachers and emergency service providers are needed, civic organizations may offer some type of down payment assistance grants for those who work in these industries. Down payment assistance programs and grants are also available in many areas for low-income buyers who meet the other requirements to buy a home, such as sufficient, verifiable income, debt-to-income ratios, and FICO scores.
Home Loans that Offer Lower Down Payment Options
Prospective home buyers who do not have access to a down payment assistance grant may still be able to purchase a home using a loan option that requires a very low down payment.
Veterans Administration (VA) Home loans and Navy Federal Home Loans
VA home loans require no payment and can be used by military veterans, active duty military service members, some members of the National Guard and Reserves, and military spouses of a service member who died while actively serving. Buyers who use a VA mortgage do pay a funding fee of 1.25 to 3.3%, but this fee is able to be rolled into the mortgage amount.
Navy Federal Credit Union also offers no down payment loans for primary home purchases. This home loan option is limited to military members and their family members, some civilian military employees, and those employed by the United States Department of Defense.
USDA Rural Development Home Loans
Though the name may be confusing, home loans guaranteed by the USDA are not restricted to rural areas. Predominantly available for first-time home buyers, USDA rural development loans are available to those with lower incomes and are made even more affordable because there is no mortgage insurance premium to pay. Instead, the USDA adds a two-percent guarantee fee which is typically rolled into the mortgage amount, plus a modest annual guarantee fee of 0.5% of the balance of the loan.
FHA Home Loans
Federal Housing Administration (FHA) home loans are another option for home buyers who have limited funds for use as a down payment on a home. Available through banks or mortgage lenders and insured by the FHA, these loans are available with as little as 3.5% down and allow buyers to use gifted funds toward both the down payment and the buyer's closing costs.
To find out more about low or no-down payment home loans or down payment grants that may be available in your area, discuss your situation with an experienced real estate professional. Your agent will be able to help you work within your budget to purchase a home that will be both comfortable and affordable.