The Best April Events in Alexandria, VA
Posted by David Rainey and Sallie McBrien on Thursday, March 28, 2019 at 11:44 AM
By David Rainey and Sallie McBrien / March 28, 2019
Comment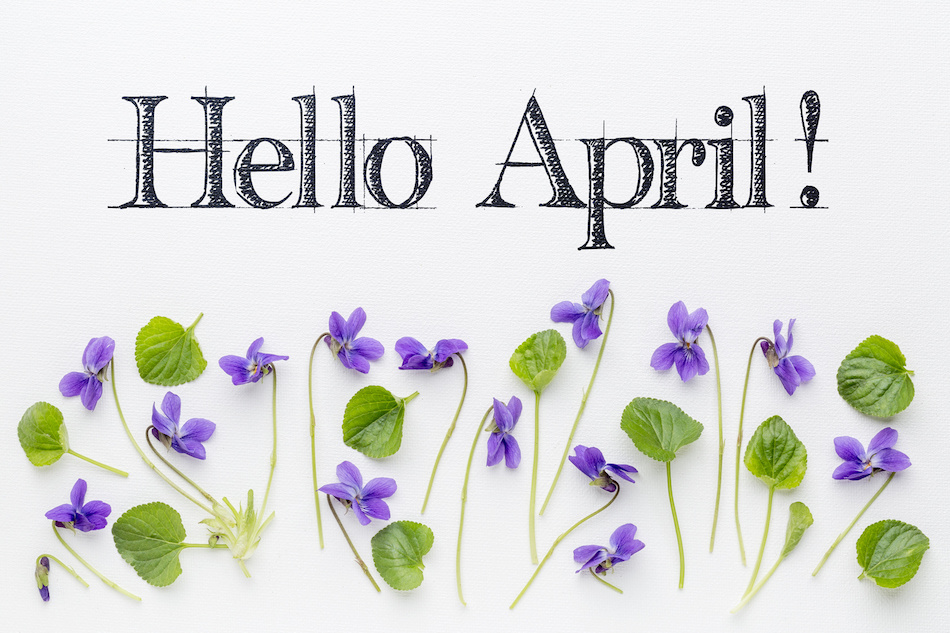 Whether April is sunny or rainy, there are plenty of ways for locals and residents to experience something special in Alexandria VA. Whether visitors are looking for something academic, athletic, or just plain fun, the range of activities is truly remarkable. Those who want to discover history, make new friends, or just get out for a walk in the park should keep the following dates marked in their calendar for a great Alexandria event.
Project Discovery Walkathon
After a cold winter, few things feel better than going on a brisk walk, and what better way to celebrate the warmer temperatures than with a charity walk? Project Discovery is a movement to motivate and inspire low-income, college-eligible students. The group does the research for the many opportunities available and gives students the information they need to make a long-lasting change in their lives. This walk does more than just raise money for the organization, it also brings awareness to often invisible students and sheds light on the people trying to help them.
When: Saturday, April 27
Where: Fort Ward Park
Length of Run: 3k (just 1.86 miles)
Cost: Walkers collect pledges from family or friends or recruit them to do the walk themselves.
The Grandest Congress
The history of the original colonies is one of its strongest draws. The sheer weight of the moments that shaped the nation can be felt across generations, and there's no better place to experience that history than in Alexandria. The French and Indian War took place between 1754 and 1763, when the American colonies (still under British rule) went up against New France. At this event, visitors can learn more about how General Edward Braddock took control of the North American military during the war, and how the Carlyle House played a role in the battles. Interpreters will be in full dress, ready to reenact it all for their audience.
When: April 6 from 12 p.m. – 4 p.m.
Where: Carlyle House
Cost: Free
Apothecary Geek Tour
Most people don't dream of going to class on Saturday morning, but they might just an exception for this event. Those who always wanted to learn more behind the lore behind their favorite Harry Potter books may want to stop by Stabler-Leadbeater Apothecary Museum for a tutorial in potions and herbology. This tour combines real science with the fiction that made children everywhere hope to get an invitation to Hogwarts. While this tour may be geared toward kids, adults can certainly get an education in botany in a truly magical classroom. Attendees can even make their own magical sleeping potion to use the next time insomnia strikes.
When: April 14 from 11 a.m. to 12 p.m.
Where: Stabler-Leadbeater Apothecary Museum
Cost: $15 for children (aged 8 and older) and adults
The Art of the Essay
Essays can be serious and ethical or silly and fun. But no matter its type, there's an art to the essay. This discussion will take place between noted authors Xu Xi and Randon Billings Noble. They'll talk about how they go about crafting their works, and how they work out the unique challenges essays present. They'll also read selected passages before opening the talk up for audience questions. Noble's work deals with how certain events can come back to haunt us all, and Xi's works combine traditional writing techniques of both Eastern and Western styles. It's a great venue for the attendee to expose themselves to new thoughts (and potentially get a little help on their own essays).
When: April 2 from 6:30 p.m. to 7:30 p.m.
Where: Old Town Books
Cost: Free
No matter what people choose to do in Alexandria in April, they'll find a healthy mix of events around them. This guide is just the beginning of the happenings in Alexandria VA in April, so visitors should use it as a starting point to make their own plans.