The Best April Events in Alexandria, VA
Posted by David Rainey and Sallie McBrien on Tuesday, March 29, 2022 at 8:44 AM
By David Rainey and Sallie McBrien / March 29, 2022
Comment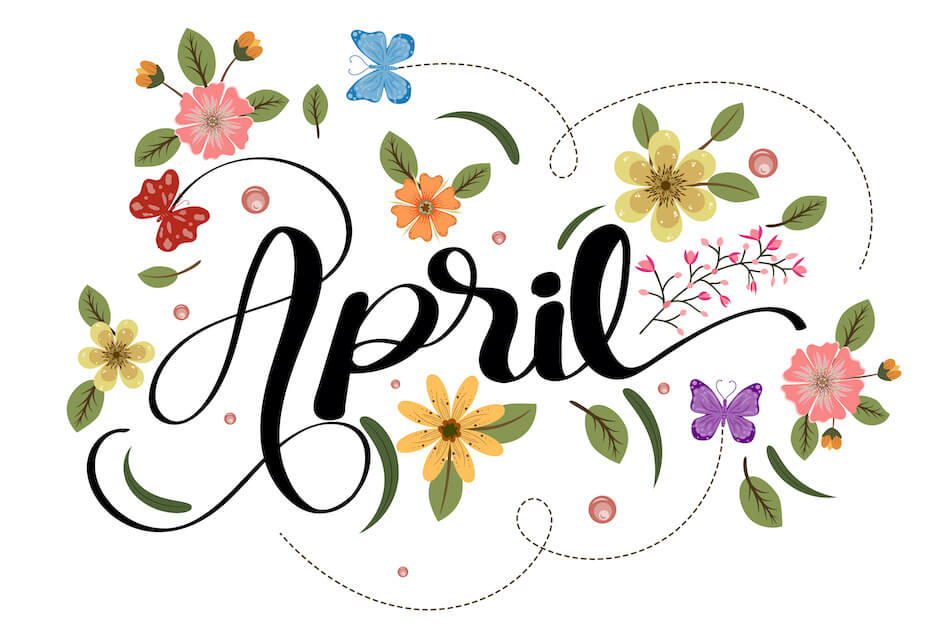 One of the perks of living just outside the nation's capital is the many local events and activities to enjoy. From historical recreations to adventurous activities, there are exciting events for every in the city of Alexandria during April 2022. Of course, locals and tourists can find fun things to do in Alexandria in every season, but the events on this list are here for this month only. If you're ready for some springtime fun, keep reading to learn about the best events in Alexandria for April 2022.
Go All Paws Down at the ALX Dog Walk
Dogs and their owners are invited to celebrate the inaugural two-mile 2022 ALX Dog Walk. Walkers and their pups will follow the waterfront trail in Oronoco Bay Park in Old Town Alexandria at their own pace. Then, they will head toward Robinson Landing Pier to join the parade to compete for fun prizes and tail wags of approval.
Admission: Regular admission: $35; Teens and all military: $25
Date: April 2
Time: 8—11 a.m.
NSO Concert Series at Mount Vernon
The National Symphony Orchestra treats music lovers and theatrical fans alike with their annual concert series at George Washington's estate in the Mount Vernon community. Guests are invited to arrive early for a showing of the property with an intimate tour by guides replete with costumes and personae of the era. After the chamber music performance, attendees are welcome to join the musicians and director at a small engagement for a meet and greet with chocolates and champagne.
Date & Time: April 5-7 at 9:00 p.m.
Cost: $65 per concert—3-part Series: $125 for members
Explore the DC Cherry Blossoms on a Bicycle Tour
With cherry blossoms coming to full bloom in nearby Washington DC, Alexandria residents can take a quick trip to enjoy the beauty. Take advantage of viewing these beauties during peak season in springtime with Unlimited Biking's Blossoms By Bike Tour package. With Unlimited Biking, nature lovers can join the famous "Washington DC.: Blossoms by Guided Bike Tour," which combines the celebration of the annual Cherry Blossom Festival with visits to some of the best monuments around Washington D.C. In-town experiences provide everything one needs on an excursion along the Potomac River for one low price for solo journeys or guided tours, including bikes, bags, helmets, maps, and locks.
Dates: March 20 to April 12, 2022
Admission: Rentals start at $15; tours start at $44
89th Annual Old Town Alexandria Historic Homes & Garden Tour
Historic Garden Week in Virginia is prized by lovers of foliage that blossoms in the springtime. For the 2022 spring season, this year's Alexandria Historic Homes & Garden Tour includes admission to five exclusive and ornate private homes with stunning gardens. As a bonus, guests can also tour six nearby historic public properties, including the following:
Carlyle House
Lee-Fendall House
River Farm
Gunston Hall
Mount Vernon
Green Spring Gardens
In all, this experience includes over two dozen unique tours amid the Shenandoah Valley to expanses that include the beaches of the Tidewater. Complimentary refreshments are available at the main starting house for everyone to enjoy over discussions about their experiences on tour.
Location: Various locations throughout Old Town Alexandria
Date & Time: April 23, 10 a.m. to 4 p.m.
Admission: $55 per ticket
Revolutionary War Weekend at George Washington's Mount Vernon
Take a step back in time at Mount Vernon with a full-fledged re-creation of what the fields were like back in the Revolutionary War. Observe the Continentals, Redcoats, and Hessians conducting military drills, performing cavalry demonstrations, and engaging in tactical efforts from the era. Meet imitators of the soldiers encamped at Mount Vernon and greet General Washington.
Location: 3200 Mount Vernon Memorial Hwy., Mount Vernon, VA
Dates & Times: April 30 and May 1, 9 a.m. to 5 p.m.
Admission: $28 for adults; $15 for ages 6 to 11; free for children 5 and under & for members
Hop Into Spring in Alexandria with Awesome April 2022 Activities
Plunge into the warmer weather and abundance of greenery and foliage with all that is offered in Alexandria, VA. Be sure to mark these exciting events on the calendar to welcome a new season of fun around the nation's capital.