How to Avoid the 4 Biggest Mistakes Military & Veteran Home Buyers Make
Posted by Sallie McBrien on Tuesday, November 22, 2022 at 6:49:41 PM
By Sallie McBrien / November 22, 2022
Comment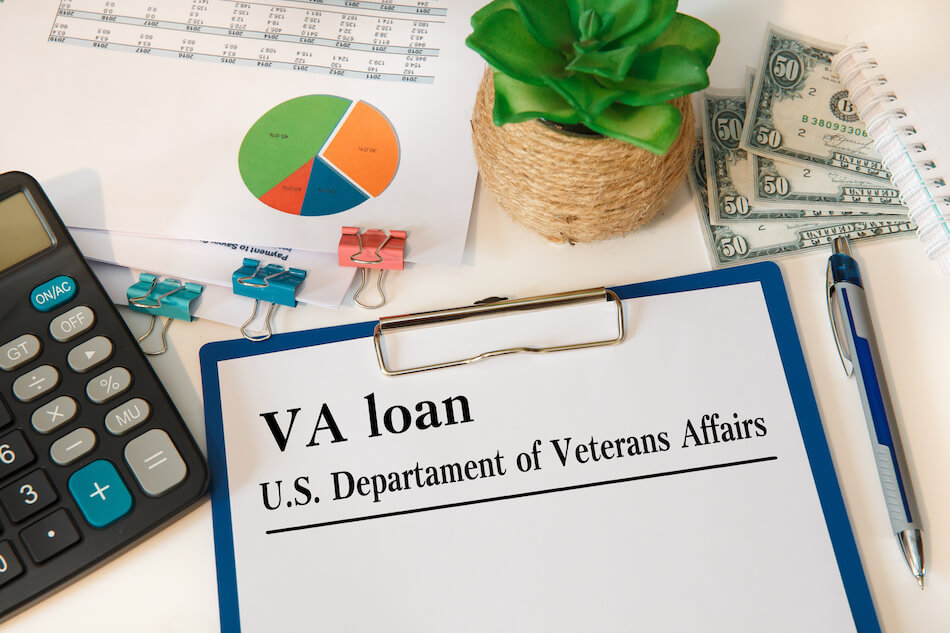 The most costly mistake many military members make when buying a home is failing to understand and research the full scope of their BAH allowance and VA homebuying benefits. Qualifying for a VA Loan comes with many perks, including no down payments, special interest rates, and home improvement grants. By avoiding these common mistakes, veterans and active-duty members can take the stress out of military home buying.
For informational purposes only. Always consult with a licensed mortgage or home loan professional before proceeding with any real estate transaction.
Not Using a VA-Friendly Real Estate Agent
There are VA-specialized real estate professionals that are familiar with veterans' benefits in the realm of home buying and selling. These experts know how to find the best rates and lenders and have experience in dealing with transfers, international moves, VA home appraisal requirements, and the needs of people buying a home while transitioning out of the military.
Not Taking Advantage of VA Home Loan Opportunities
Since 1944, the U.S. Department of Veterans Affairs has offered special loans for current and former military servicepersons who meet minimum qualification requirements. This allows them to buy homes at favorable rates, often with no down payment required. Those who qualify often lack good credit scores, but reasonable interest rates can still be obtained under VA home loans. Credit scores are central to homebuying, so this benefit is hugely important for many veteran and military homebuyers.
Payments tend to be lower, and they let military members avoid private mortgage insurance like traditional home loans often do.
Failure to Understand the Different Types of VA Loans
Those taking advantage of a VA loan will have four loan types available, each with its own set of limitations and requirements for eligibility.
Purchase Loans
Often the best choice for first-time homebuyers or those who haven't used their VA loan benefits, purchase loans also allow for existing home upgrades and property purchases for home builds. Only for primary residences, they cannot be used for rental investment properties or vacation homes.
Interest Rate Reduction Refinance Loans
These can only be used for one purpose: to refinance an existing VA loan. Also called a streamlined refinance loan, this route can be great for buyers still under a mortgage seeking lower rates or those wanting to transition from an adjustable-rate mortgage into a fixed-rate mortgage. There are huge potential benefits to mortgage refinancing, so all homeowners are encouraged to do their due diligence.
Cash-Out Refinance Loans
Those who already have a mortgage can use a cash-out refinancing approach to turn a non-VA loan into one that will come with friendlier and more lenient terms. It can also be used to take equity out of the home for improvements.
Native American Direct Loans
Veterans or servicepersons of Native American descent (or with a spouse who is) may receive this type of loan to build, buy or improve homes on federal trust lands. These may be used for property and updates to homes on tribal lands allotted to current or former military members under Native American Direct Loans.
Taking the First Interest Rate You Get
Military loans are highly appealing to many financial institutions, but not all will offer the same rates concerning interest or closing costs and fees. It is recommended to meet with several loan officers at mortgage companies, banks, and credit unions to compare the rates they are offering.
When using a home loan from the US Office of Veterans Affairs, do everything possible to work with a financial institution known for having experience with VA lending. Several requirements and waivers for military members change depending on the applicant's military status. Some top VA lenders include Navy Federal Credit Union, USAA, and Veterans United Home Loans.
Connect With a Local Military-Friendly Real Estate Agent
To avoid making these and other mistakes as a veteran or military home buyer—especially if you're buying your first home—connect with a VA loan representative and work with a knowledgeable real estate professional who understands the unique needs of veterans.
For informational purposes only. Always consult with a licensed mortgage or home loan professional before proceeding with any real estate transaction.