5 Best Bakeries in Alexandria: Where to Find the Best Pastries, Cakes & Breads
Posted by Sallie McBrien on Thursday, February 2, 2023 at 11:36:44 AM
By Sallie McBrien / February 2, 2023
Comment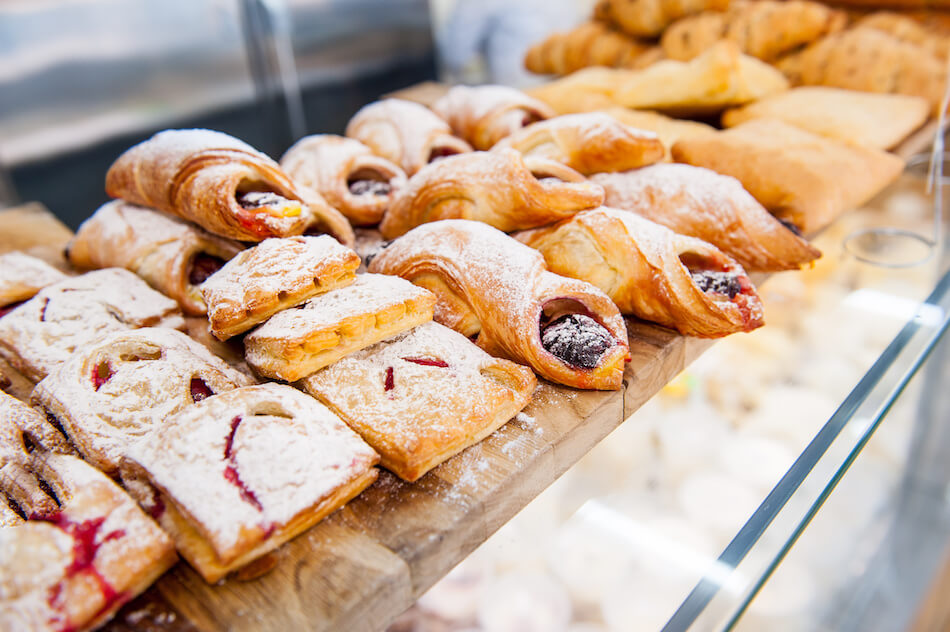 Looking for the best bakery in Alexandria? There are plenty to choose from. The local bakery plays an essential role in any community. In addition to delicious baked goods, local bakeries provide a place to meet with friends or a go-to spot for special occasions. Find the best pastries, decorative cakes and personalized cupcakes, and artisan bread at these five bakeries in the city of Alexandria.
Alexandria Pastry Shop & Catering
For more than 30 years, Alexandria Pastry Shop and Catering has been serving up delicious cakes and creating seasonal menus for the people who live in the local area. This bakery offers an array of European baked goods throughout the year, including Raspberry Marquis and White Chocolate Mousse. In addition, it has seasonal cakes that are designed to complement the current celebrations on the calendar.
Lavender Moon Cupcakery
Lavender Moon Cupcakery is a local bakery in Old Town Alexandria that specializes in creating organic cupcakes. The bakery serves up new flavors daily, all of which are based on seasonal ingredients that are available locally. Since there is always something new to try, most people find that they head to this bakery multiple times per week to see what's available. Some of the unique flavors that have been served in the past include Lemon Blackberry and Chocolate Pinot Noir.
Firehook Bakery
Firehook Bakery is a well-known Virginia bakery with several locations in the state, including one in Old Town, Alexandria. This location has been operating since 2005 and has become an easy and convenient place for people to get fresh baked goods. In addition to artisan bread, this bakery also has custom sugar cookies and cheesecakes available.
Buzz Bakeshop
Buzz Bakeshop is self-described as a neighborhood bakery, and its Alexandria location is known for its extensive menu. In addition to the cupcakes, cookies, desserts, and bread that people would find at a typical bakery, this bake shop also serves up savory treats such as quiche cups and sweet delights such as blueberry lemon scones. There also are several gluten-free items available daily.
Voila Pastry & Cafe
Voila Pastry & Cafe is an artisanal bakery in the Old Town neighborhood. This locally-owned bakery prides itself on offering freshly-made pastries and baked goods crafted from all-natural ingredients. Its menu includes a variety of pastries, including Croissants, Brioche, Mille Feuille, and Opera Torte. Customers know that they are going to get a delicious pastry that is packed full of flavor.
Alexandria Bakeries Make Life Sweeter
The city's bakeries are popular stops after visiting Alexandria's best local coffee shops, and residents who are celebrating a special occasion love the fact that there are so many bakeries in the area that can accommodate their requests. Visitors are delighted to discover that they can easily enjoy their favorite homemade bread, tarts, pastries, and cakes while traveling in the area. The bakers in Alexandria have earned a reputation for excellence that extends beyond Northern Virginia.