Where to Get the Best Brunch in Alexandria, VA
Posted by Sallie McBrien on Monday, August 1, 2022 at 9:25 AM
By Sallie McBrien / August 1, 2022
Comment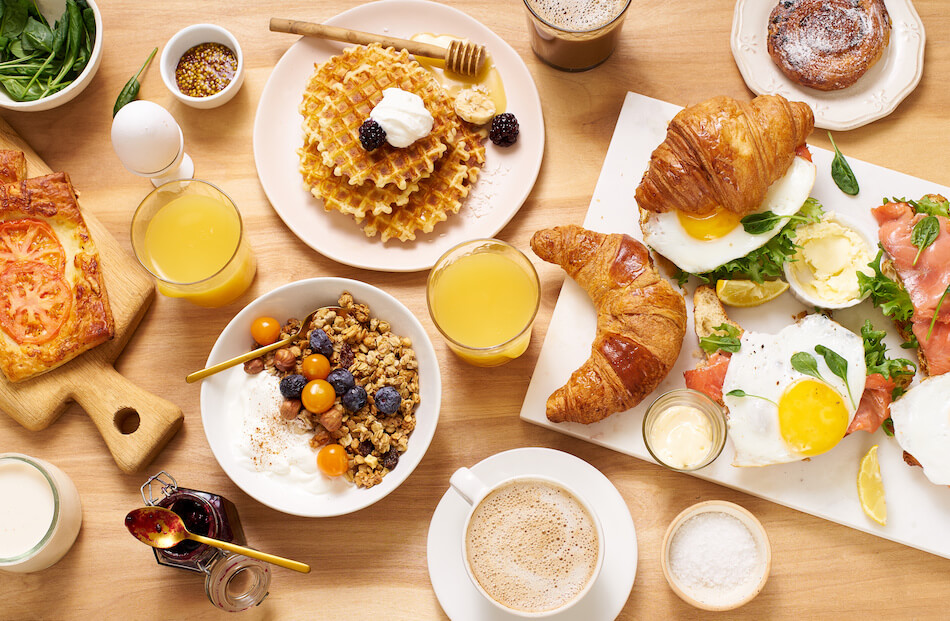 Alexandria is a food haven with an abundance of trained chefs and plenty of organic, fresh foods. However, there's nothing quite as satisfying as an incredible brunch after sleeping in on the weekend. Appease those cravings by visiting these top brunch spots in the picturesque city of Alexandria, VA!
Get All the Extras at Extra Perks Coffee, Brunch & Bubble Tea
Extra Perks Coffee, Brunch & Bubble Tea is situated in the charming Old Town neighborhood and is an informal cafe with an American and British breakfast, lunch, and brunch-style menu seven days a week. Grab a quick cup of gourmet coffee, traditional British tea, and a pastry whenever you're on the go.
Better yet, stay awhile to partake in regional brunch favorites with a mimosa. A must-try is the Italian French toast made with ciabatta bread, amaretto liqueur, and freshly ground cinnamon. There are plenty of extras and perks to be enjoyed at Extra Perks Coffee, Brunch & Bubble Tea!
Dish It Up at Del Ray Cafe
Farm-to-table French-American fusions come to life and are served from morning to mid-afternoon at the Del Ray Cafe in Alexandria. The cafe, situated in a quaint, 1925 refurbished farmhouse, offers a sizable assortment of starters and brunch favorites like omelets, French toast, and sweet or savory crêpes. The chefs use fresh, local ingredients, and this is by far one of the city's most popular brunch spots.
Refuel with Brunch at Fontaine Caffe & Creperie
Sweet and savory crêpes and other fresh and inspired French fare are brunch favorites at Fontaine Caffe & Creperie, located just off of King Street. This intimate neighborhood treasure has a relaxed vibe but is always bustling with hungry patrons, so it's not unusual to have to wait for a table.
Food is made to order, so the written menu is just the beginning of what's available. Just ask, and a service person can create custom dishes any way customers desire. Be sure to order a craft beer or local cider or pair dishes with a selection from the diverse wine menu.
Chat Over Brunch at Table Talk Restaurant
Table Talk Breakfast is one of the more casual places to enjoy brunch in Alexandria, VA. Of course, the tables don't talk, but diners' stomachs will only speak of satisfaction after a meal here. Oh, and word of mouth around town about this American diner keeps the tables filled during their all-day brunch hours.
Adorned as an old-school classic diner, Table Talk has a chill vibe, affordable food, and oversized portions. So, those who want a midday meal and some leftovers for later might find their new home away from home. Bring friends and family out for brunch here any day of the week!
Try it All at the Best Brunch Restaurants in Alexandria
With many restaurants offering breakfast and lunch, why not hit the sweet spot in the middle with brunch? Some top Alexandria restaurants only serve brunch on weekends, while others provide brunch menus during open hours. You can't make a wrong turn when heading for any of the above top options, but these are just the beginning of the culinary experiences waiting in Alexandria, VA!