Where to Get the Best Bubble Tea in Alexandria, VA
Posted by David Rainey and Sallie McBrien on Thursday, May 12, 2022 at 9:19 AM
By David Rainey and Sallie McBrien / May 12, 2022
Comment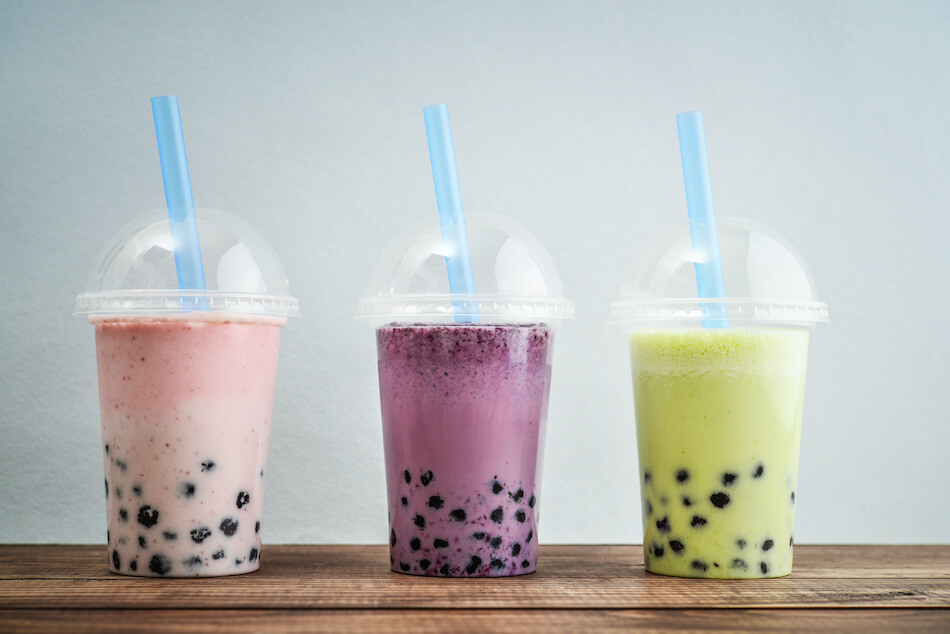 In an age where it seems like everyone's first choice for a pick-me-up is an iced coffee or a steaming latte, bubble tea shops in the Alexandria area offer a unique and tasty alternative to coffee shops. Bubble tea is a creamy, sweet, tea-based beverage that is refreshing and rejuvenating—and the tapioca balls at the bottom add a dose of texture that can't be found in any other drink. Also known as boba milk tea, this delicious drink is quickly becoming one of the most sought-after treats in Alexandria. Fortunately, there are many places where residents and visitors can grab bubble tea. Keep reading to learn about the best places to get boba in Alexandria.
Spill the Tea
Those walking the streets of Old Town Alexandria will find that Spill the Tea is one of the best places to grab a sweet drink in Alexandria. Known as a bubble tea shop with a touch of luxury, Spill the Tea serves up a variety of teas made fresh daily. Customers love that they can enjoy innovative tea flavors combined with fresh Asian-inspired small bites. To make it better, anyone who purchases bubble tea at this location can choose to have their tea served over ice or as a slush.
Address: Spill the Tea, 515 E Braddock Rd, Alexandria, VA 22314
Hours: 11 a.m. to 8 p.m. daily
Extra Perks Coffee Shop
Another place to grab bubble tea in Old Town is Extra Perks Coffee Shop, a fast-casual restaurant that serves up quick breakfast meals, brunch food, and coffee and bubble tea. This tea shop sets itself apart from many other local bubble tea businesses because it specializes in British fare and American snacks. For more than a decade, locals and travelers alike have found that they can stop into this welcoming location and enjoy a hearty meal and a refreshing bubble tea.
Address: Extra Perks Coffee Shop, 822 N Fairfax St, Alexandria, VA 22314
Hours: 7 a.m. to 4 p.m. weekdays, 8 a.m. to 4 p.m. weekends
Fortune Cha
Anyone with a sweet tooth will love getting their bubble tea from Fortune Cha, which also happens to be one of the best dessert restaurants in Alexandria. Fortune Cha is known for its extensive menu, including dozens of teas, such as fruit teas, milk teas, sparkling ades, and smoothies.
In addition, the menu boasts a variety of specialty drinks that can only be found at this locally owned shop. To finish the experience, guests can purchase tasty delicacies, such as the Bubble Waffle Stick, the signature dessert at this location. With a motto like "Save Water, Drink Fortune Cha," it's no wonder that so many people come back time and time again to indulge their love of all things sweet at Fortune Cha.
Address: Fortune Cha, 6231 Little River Turnpike, Alexandria, VA 22312
Hours: 11:30 a.m. to 9 p.m. Sunday through Thursday, 11:30 a.m. to 10 p.m. Friday and Saturday
Yagút St.
Yagút St. is a local bubble tea and dessert shop in Old Town Alexandria owned and operated by the same group that runs the beloved Caphe Banh Mi and Sunday in Saigon. Its menu consists of various bubble tea styles, including milk teas, tea-brewed beverages, and icy blended drinks. In addition, guests can purchase gelato shakes if they are looking for a dessert-style beverage to satisfy their cravings.
Address: Yagút St., 682 N St Asaph St, Alexandria, VA 22314
Hours: 8 a.m. to 9 p.m. Thursday through Saturday, 8 a.m. to 8 p.m. Sunday, Closed Monday through Wednesday
Sip Tasty Bubble Tea in Alexandria, VA!
Bubble tea can provide anyone with a quick burst of energy in the morning and help people survive those lingering hours in the afternoon. No matter the occasion, visitors and locals will easily find many ways to enjoy bubble tea in Alexandria.