Best Alexandria Businesses That Offer Military Discounts
Posted by Sallie McBrien on Monday, July 18, 2022 at 7:58 AM
By Sallie McBrien / July 18, 2022
Comment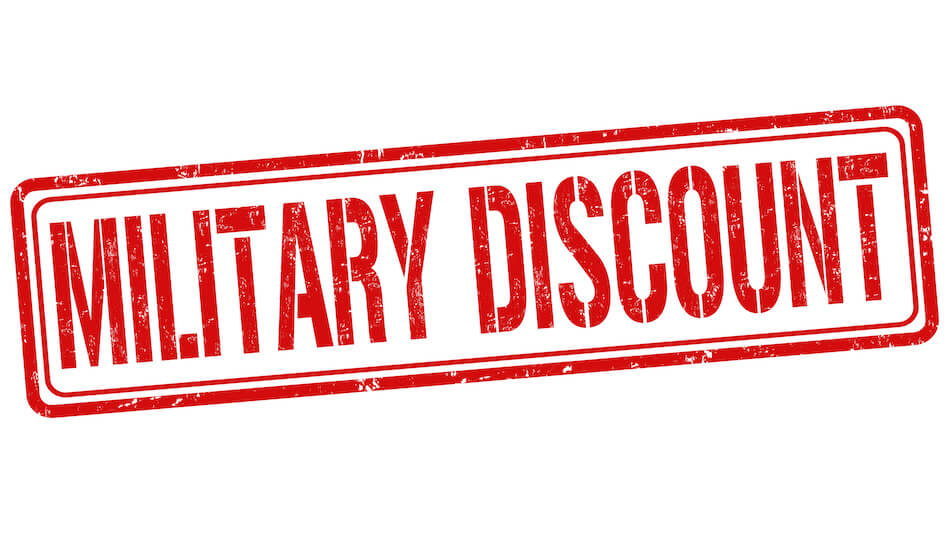 Locals and visitors might be hard-pressed to find a business in or around Alexandria that doesn't offer some military discount. And it's very likely that simply asking those who don't advertise military discounts will result in snagging one, reflecting the community's pride in its veterans and active members. Keep reading for the patriotic City of Alexandria's best businesses offering generous military discounts.
Select Auto Imports
Any member or former member of the Armed Forces or a member of their immediate family who finds themselves in need of a vehicle can enjoy great military discounts at Select Auto Imports. They offer high-quality used cars at reasonable prices in their pre-owned inventory. The dealer also offers a free- or low-cost extended warranty at discounted prices for veterans and their families.
Phone: 877-971-9100
Hours: Monday to Saturday, 9 a.m. to 7 p.m.
Spine Care of Alexandria
The folks at Spine Care of Alexandria show their appreciation for the courage and strength held by those who serve or have served the country in defense of national freedoms. The chiropractic team offers a few special offers and discounts to military servicepeople and their family members to express gratitude. The deal includes 50 percent off the cost of the initial examination, x-rays, and the first spinal adjustment; follow-up visits are offered with a $10 discount per service.
Phone: 703-719-7302
Hours: Monday to Saturday (varies by day)
SONOVA Music Concerts
The Symphony Orchestra of Northern Virginia is proud to boast numerous former and current military members and their families among the orchestra itself. For this reason and more, SONOVA knows just how important family time is for many arts patrons in Alexandria, VA. Those who qualify for military discounts can enjoy high-quality cultural experiences for just $10 each, and children ten and under can attend for free!
Chick-fil-A
While many Alexandria, VA restaurants offer military discounts, those on the go might choose Chick-fil-A. They offer a 10 percent discount for servicepersons and their families at all locations in the city and nationwide. Present a valid form of military ID, and start sinking those teeth into soft, buttered buns, hand-breaded chicken, salads, and much more at Chick-fil-A at reduced prices.
US National Park Service
Many military members have traveled worldwide, often with their families in tow, for extended deployments. However, imagine being able to finally travel around the nation on a recreational journey with a free annual pass from the US National Park Service. The pass covers all US national forests, grasslands, US Army Corps of Engineers, and US Bureau of Reclamation sites.
Active duty military, Veterans, reservists, and National Guard members and their dependents can head to any of more than 2000 federally protected recreation sites free of standard entry and amenity fees. With the military pass, up to four adult passengers in a personal vehicle along with children 15 and under are admitted for free.
Served Our Country? Claim Military Discounts in Alexandria, VA
Veterans or active duty service members and their immediate families may qualify for military discounts by showing their military or Veteran ID card. Should a business not offer one, vouchers for deals are typically available at a nearby commissary or exchange and redeemable at local retailers, restaurants, shops, and other service providers. Whether past or present military, moving to town, or visiting for one of the nearby annual festivals, Alexandria and its best businesses are here to welcome you.