The 4 Best Day Cares in Alexandria, VA
Posted by David Rainey and Sallie McBrien on Thursday, November 4, 2021 at 7:55 AM
By David Rainey and Sallie McBrien / November 4, 2021
Comment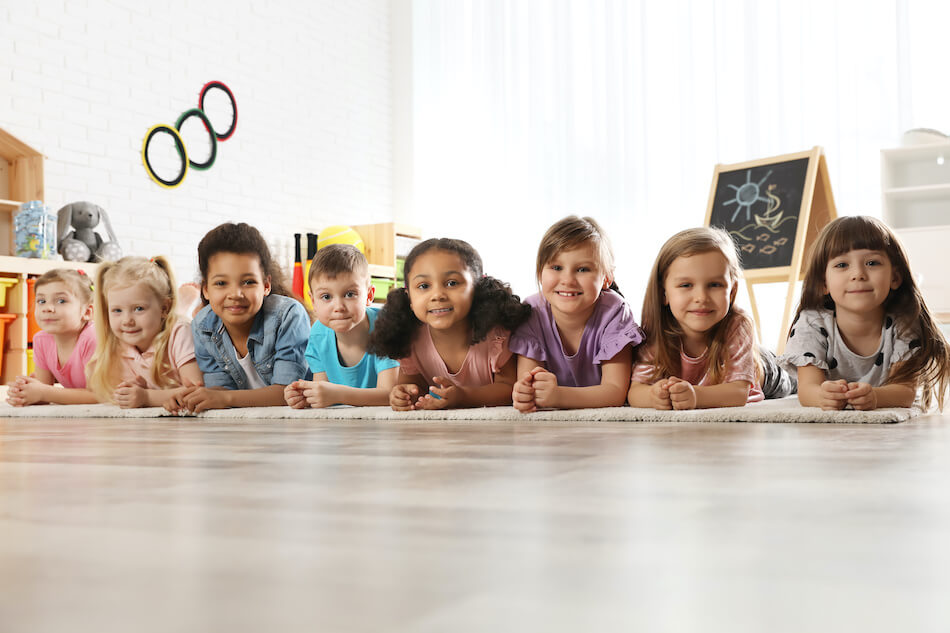 Many families in Alexandria are looking for the best day cares to entrust with the care of their children when they are at work, running errands, or seeking higher education. Fortunately, there are many daycares located in every section of the Alexandria real estate market. The broad selection makes it easy to find childcare near your Alexandria neighborhood. Keep reading to learn about a few of the best daycares in Alexandria.
Saint Gabriel's Preschool & Daycare Center
Saint Gabriel's Preschool & Daycare Center caters to the youngest kids in Alexandria as a Catholic childcare and preschool program for ages 2 to 5 years. This developmental center provides a well-rounded education with various activities and approaches.
Students are placed into classes by their age groups to ensure the curriculum matches their developmental needs. Lunch and snacks are included for attendees. In preparation for kindergarten, students and those in day care can learn shapes, numbers, colors, and much more in either English or Spanish. Saint Gabriel's offers care all year long, including the summer months.
Phone: 703-354-0395
Hours: 7:30 a.m. – 5:30 p.m.
Naz Daycare
Kids get personalized attention at Naz Daycare in Alexandria. Designed for young children, including infants, toddlers, and pre-schoolers, this owner-operated facility offers a variety of hours. Care is available part-time, full-time, overnight, weekends, and there are before and after-care hours, too.
The head of the daycare is an Early Head-start authorized teacher with certifications in child development, CPR, First Aid. The facility is licensed and approved by the city of Alexandria for operation. Languages here include English, Urdu, Spanish, and Punjabi.
Naz Daycare provides early learning programs and daycare with age-appropriate materials and games to assist with mental growth and acumen for kindergarten success. Meals are included, and there are discounts for siblings, financial aid, and vouchers available.
Phone: 571-236-9075
Hours: 7:30 a.m. – 7 p.m.
Smart Start Home Daycare
Children ages one month up to 6 years are welcome at Smart Start Home Daycare in Alexandria. Having 15 years of experience as a certified and licensed family day care home, youths participate in age-appropriate activities such as sensory play, reading, and interactive programs.
Children stay engaged and delight in having so many fun things to do and play with both indoors and out. The staff here is First Aid certified, CPR trained, and is certified to administer medication. Smart Start offers full-year and summer care with primarily morning and afternoon hours.
Location: Call for details
Phone: 703-922-7156
Hours: Monday – Friday, 6 a.m. – 6 p.m.
VINCI School of Alexandria
At VINCI School of Alexandria, parents can opt for childcare programs and preschool services with teachers and caregivers with individual teaching styles. This is a place that helps children gain confidence and become more independent while preparing for kindergarten and elementary school. However, some parents opt for daycare services only here, while others may choose both programs.
Ages range from 16 months up to third grade, with each program divided by age and ability. VINCI School employs time-tested educational approaches that include STEM, Reggio Emilia, and Montessori. Classes are small, so each child receives personalized attention. The school also offers a comprehensive Spanish immersion program at the pre-k level.
Phone: 571-278-9669
Hours: 7 a.m. – 6 p.m.
Choose the Best Day Cares in Alexandria, VA
The daycares in Alexandria provide child care across the city, making it convenient to find a provider near you. Here, we've taken time to assess daycare options in the area that are licensed, have credentialed providers, and those that parents and kids alike give rave reviews. These daycares can provide essential early education that prepares young students to attend grade schools in Alexandria.