4 Best Day Trips from Alexandria, VA
Posted by David Rainey and Sallie McBrien on Monday, December 13, 2021 at 7:17 AM
By David Rainey and Sallie McBrien / December 13, 2021
Comment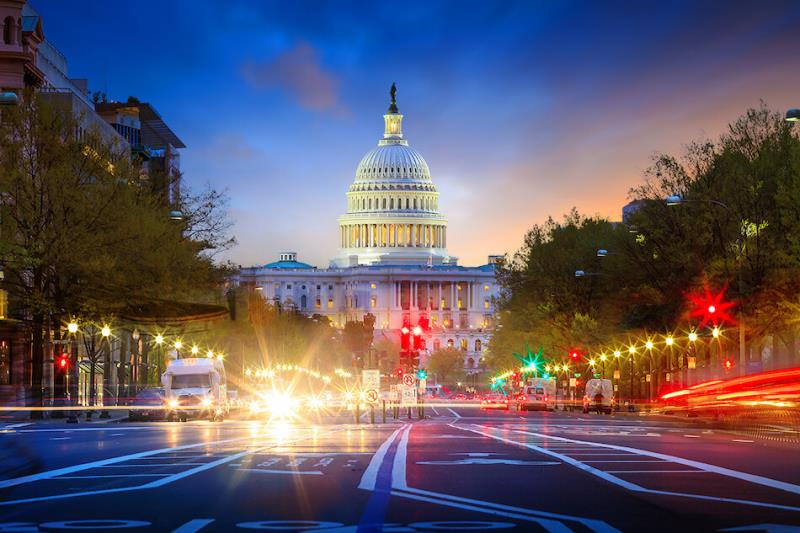 While the many fun things to do in Alexandria promise near-endless adventures and entertainment. Still, visitors to the city should be aware that there is so much to discover in within an easy day trip from the city of Alexandria. Anyone planning a trip to Alexandria or who lives in the city but wants to see it from the eyes of a tourist should consider taking a day trip away from this historic city and into the surrounding region. Keep reading to learn about the best day trips from Alexandria.
Washington D.C.
Washington D.C. is perhaps the easiest day trip to take from Alexandria. Not only is the nation's capital easily accessible by car, Metro, or bus, but it also is only about 20 minutes away from the heart of Alexandria. Tourists visiting Alexandria often find that they want to take some time to head over to D.C. to see some of the most famous monuments and memorials in the country for themselves. The best Washington DC itineraries should make time to rent a bicycle once they arrive in D.C. and embark on a self-guided tour around the National Mall. Washington D.C. is one of the most bike-friendly cities in the country, and there's no more enjoyable way to see the Washington Monument, Lincoln Memorial, or the White House.
Loudoun County
Adults who appreciate Alexandria's sights, sounds, and culture also may be pleased to find out that this city is located near some of the best vineyards in the South—aside from Alexandria's local vineyards, that is! Loudoun County is about an hour's drive from Alexandria and home to 40 different wineries and vineyards. This region features the ideal climate for growing grapes and establishing vineyards, and many of the most common wine varieties found in the county include Merlot, Chardonnay, and Petit Verdot. In addition to visiting the many tasting rooms at the picturesque vineyards throughout the county, visitors also will find unique experiences, such as grape stomping and vinotherapy wine treatments.
Monticello
Many people who travel to Alexandria make it a point to visit George Washington's former estate in the Mt. Vernon community, located just outside the city's borders. However, these same visitors might not realize that they are just a day trip away from the third president's plantation, Monticello. Thomas Jefferson's Monticello is located outside Charlottesville, Virginia, about a two-and-a-half-hour drive from Alexandria. While the drive may be lengthy, most find it worth the effort to see the world from on top of Jefferson's "Little Mountain." The Monticello plantation has been preserved and is designated as a UNESCO World Heritage Site. People of all ages find that a visit to Monticello is an eye-opening and moving experience that provides them with more insight into life in the earliest years of America.
Shenandoah National Park
While Alexandria and Washington D.C. are filled with culture and flavor, visitors and locals need to experience the natural beauty that surrounds them as well. Shenandoah National Park in Virginia is just an hour and a half away from Alexandria. With more than 500 miles of trails throughout the park, adventurers of all skill levels are sure to find an excursion that is right for them. Anyone who decides to visit this National Park should make time to drive along Skyline Drive, which offers panoramic views of the Shenandoah Valley below.
Fun Day Trips Near Alexandria, VA
Stepping away from the city of Alexandria for the day can give anyone a new perspective on the world around them. From the monuments and memorials in the nation's capital to the mighty waters that cascade through Shenandoah National Park, there is plenty to discover that is only a day away from Alexandria, Virginia.