The Best December Festivals and Events in Alexandria, VA
Posted by Sallie McBrien on Monday, November 18, 2019 at 9:43 AM
By Sallie McBrien / November 18, 2019
Comment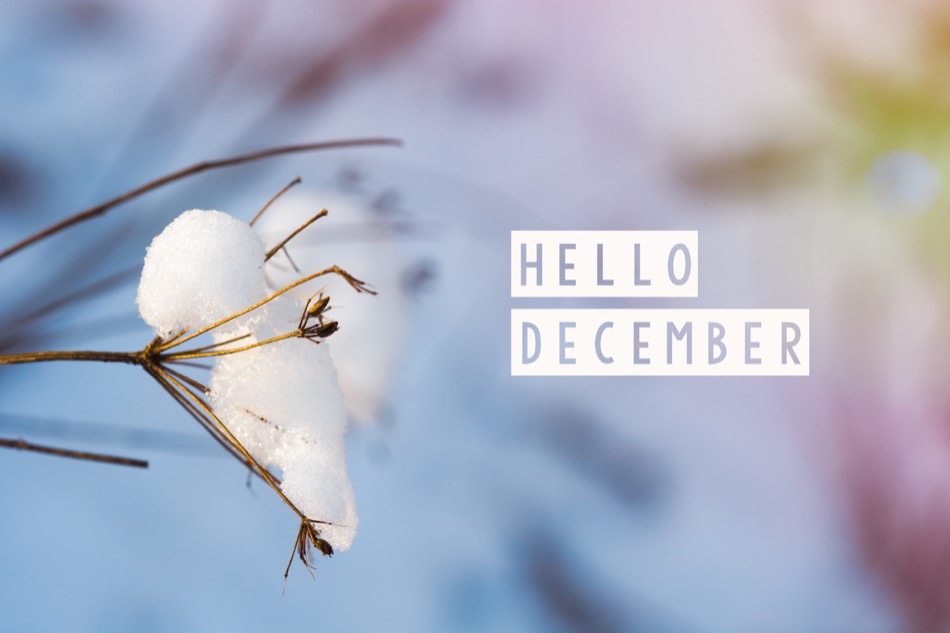 There is just so much to do around Alexandria, VA in the month of December, and choosing the best is challenging. However, locals and visitors alike have continually recognized these annual Alexandria traditions and events as holiday gatherings not to be missed.
Annual Campagna Center Scottish Christmas Walk Weekend & Parade
By far one of the city's most appreciated holiday events, which also celebrates the communities Scottish founding and heritage, the Annual Scottish Christmas Parade and Walk Weekend is considered one of the top 20 events in the South. What was once just a tiny parade is literally the biggest holiday event in town, which has welcomed in the holidays in Alexandria for five decades.
The Walk and Parade feature dozens of colorfully dressed Scottish clans taking the streets of Old Town in tartans alongside drum bands, pipers, hounds and terriers. Festivities beyond the parade and walk include the Taste of Scotland Scotch Tasting, Heather and Greens Sales, Holiday Home Tours, and special seated dinner events to benefit local charitable causes.
Dates: Friday & Saturday, Dec. 6 – 7, event times vary
Address: Dec. 7 Parade begins at St. Asaph and Wolfe Streets and concludes at Market Square at 11 AM
Phone: (703) 549-0111
Mount Vernon By Candlelight
Weekends between Nov. 30 – Dec. 22 bring about Mount Vernon By Candlelight, one of the most popular family activities for those who embrace local history and the spirit of the season. Reserve a seat for an exclusive evening gathering, which includes a private lantern-lit tour of Mount Vernon and its historic properties, including the 18th century soldier's encampment and 12-acre field to see the Christmas camel, Aladdin.
There will be breathtaking holiday trees all about, and in the greenhouse, guests can experience traditional dances of the time period, much like the Washington's did when hosting gatherings. After the tour, attendees meet in the onsite museum for music, cookies, and cider to enjoy while perusing the educational zone and various shops.
Dates: Weekends from Nov. 30 – Dec. 22 at 5 PM
Tickets: $25 adults, $17 youth, kids 5 and under free
Phone: (703) 780-2000
'A Christmas Carol' from Little Theatre of Alexandria
Prepare to be mesmerized by the impressive Little Theatre of Alexandria's presentation of Charles Dickens' beloved classic 'A Christmas Carol' this December. Go along for a magical journey as the miserly Mr. Scrooge faces the spirits of the Past, Present and Yet to Come to discover the evils of his ways over his lifetime. Families are brought together as part of his transformation into a more giving and kind man. Shows occur daily, so there's no reason to miss out on this treasured experience.
Dates: Dec. 6 – 22, Wednesday – Friday, 8 PM, Saturday & Sunday 3 – 6 PM
Tickets: $20
Phone: (703) 683-0496
Christmas in Middleburg
December is the month Middleburg pulls out all the stops for their Christmas in Middleburg events. Locals and tourists alike come out for this massive celebration, which includes 100 horses and dozens of hounds making their way through the center of town, but there's more to it than the main event.
From the llamas to the bands to the many floats, there are plenty of reasons to come out to Christmas in Middleburg. Santa even shows up a horse-drawn coach for all the good boys and girls. Wave to the costumed riders, try new vintages at the Wine Crawl, and get to know the many community groups who come to connect with the local townspeople.
Date: December 7 beginning at 8 AM
Address: Middleburg, VA
Phone:(540) 699-0962
Water-Skiing Santa
For visitors who want to do something a little different than the standard caroling and eggnog-drinking the holiday seems to demand, there's a water-skiing Santa who's planning to make their way down the historic Old Town Alexandria Waterfront. Gliding on the waves from the Torpedo Factory to Point Lumley Park, this annual tradition has been faithfully held since 1986.
It all started with a bet and some straws to see who would water ski on Christmas Eve in a Santa Suit. The lucky loser ended up having so much fun, they decided to do it again the next year. Add a little local news coverage, and this event now draws a crowd.
Date: December 24 at 1 PM
ICE! at the Gaylord National Resort and Convention Center
In nearby National Harbor, locals and visitors can attend ICE! at the Gaylord National Resort & Convention Center. Perfect for the whole family, the many colored ice sculptures can be found throughout this indoor walk-through event, containing two million pounds of ice sculpture. Kids and adults alike will love riding the two-story tall ice slides, soaking up the holiday spirit with a little extra shot of adrenaline.
Wander through the hand-carved sculptures originally made by 40 artisans from a small city in China (that has its own spectacular ice festival every year). Considering the time and effort they took to make, these ice statues are true works of art. Just make sure to take a coat, as this attraction is kept at just 9° F.
Date: November 15 - December 30
Phone: (301) 965-4000
Alexandria Holiday Ball 2019
The Alexandria Holiday Ball is an after-five attire event promising an evening of live entertainment amid four distinctive ballrooms for dancing the night away. Hosted by the Gents of Metro Representative, the ball is scheduled to host top DJs, including DJ Bobby, DJ Master T and DJ Reggie Steele. Saxophonist Brian Lenair, Bela Dona and the Quiet Storm Band will also be performing at the event.
Date: Saturday, Dec. 21, 8 PM – Sunday, Dec. 22, 2 AM EST
Tickets: Dinner/Dance – $65 Advance Only, Dance Only – $35
Phone: (703) 820-6425
With so many fun holiday events in Alexandria, VA arriving in December, there's no reason to stay at home rather than getting out and enjoying supporting these local community festivities.