The 5 Best Dog-Friendly Locations in Alexandria, VA
Posted by David Rainey and Sallie McBrien on Wednesday, November 25, 2020 at 11:35 AM
By David Rainey and Sallie McBrien / November 25, 2020
Comment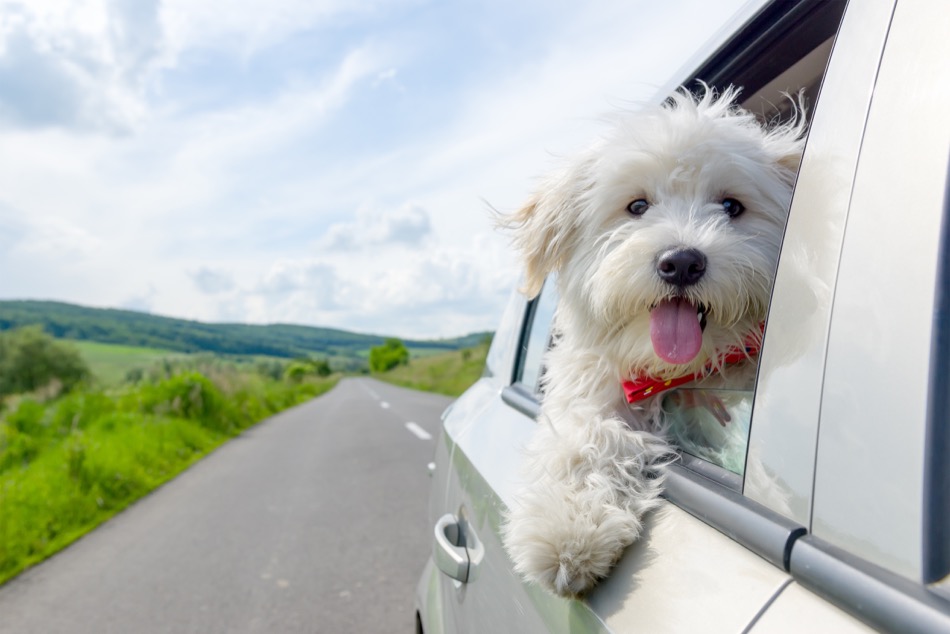 In Alexandria, community leaders and local residents recognize that dogs are more than just pets who live inside. They know that dogs play an important role in many people's lives, and therefore, they try to immerse pets into the community as much as possible. There are many dog-friendly locations in Alexandria that both residents and visitors adore. These are the best places to bring a dog in this city.
Alexandria Dog Parks
Alexandria is an incredibly pet-friendly city. While many communities across the country may have one or two dog parks, this city boasts six dog parks as well as a dozen dog exercise areas.
The dog parks are fenced areas and are designed for dogs of various breeds and sizes. The dog exercise areas are not fenced and are ideal for dogs who are well-trained off-leash. Local residents can often be found relaxing at these dog parks and dog exercise areas with their beloved pets.
Lost Dog Café
Address: Lost Dog Café, 808 N Henry St, Alexandria, VA 22314
The Lost Dog Café is a local restaurant that is situated in the heart of Alexandria. Its menu boasts gourmet pizzas, specialty sandwiches, and pasta meals. While its meals are delicious, what really stands out to pet owners is the fact that this restaurant donates a portion of its proceeds to a local pet rescue organization. Additionally, it has a pet-friendly patio so that dogs can dine with their owners for their meals.
The Dog Park
Address: The Dog Park, 705 King St, Alexandria, VA 22314
The Dog Park is a boutique store in Old Town Alexandria that specializes in unique items for both dogs and cats. The owners of this shop take pride in the fact that the products at their store are not easily found at large, corporate chains. Some items that shoppers may find at this store include sweaters for pets, all-natural pet food, pet toys, and pet beds.
Additionally, there are gift items available for all the pet lovers out there. Of course, dogs are welcome in the store, and all four-legged customers receive a special treat upon arrival.
Canine Cruises at the Potomac Riverboat Company
Address: Potomac Riverboat Company, 211 N Union St #250, Alexandria, VA 22314
During the summer months, the Potomac Riverboat Company offers daily Canine Cruises. On these pet-friendly cruises, dogs are welcome aboard and allowed to see the sights of Alexandria from the river. This tour is not only popular among travelers, but it's also a favorite among local residents who don't often see their city from the eyes of a tourist. Dogs get to enjoy the cruise for free.
Frolick Dogs Canine Sports Club
Address: Frolick Dogs, 3208 Colvin St, Alexandria, VA 22314
Frolick Dogs Canine Sports Club offers pet parents in Alexandria a unique take on dog daycare. This is the area's first dog gym, where dogs who spend the day there enjoy fitness activities and behavioral training exercises.
During their time at the gym, dogs work with trained professionals and have fun while doing it. The exercise is good for the dog's overall health and well-being, and pet parents love the fact that their dog is burning energy while they work.
Vacationers who travel with their dogs will love that there are so many places they can bring their four-legged pal in Alexandria. Local residents who want their dog to be involved in their daily lives will find it easy to keep their pet alongside them. Alexandria is a pet-friendly city, and there are constantly new businesses and public spaces being created that are designed to accommodate dogs.