Top 5 Fine Dining Restaurants in Alexandria, VA
Posted by David Rainey and Sallie McBrien on Monday, September 7, 2020 at 3:46 PM
By David Rainey and Sallie McBrien / September 7, 2020
Comment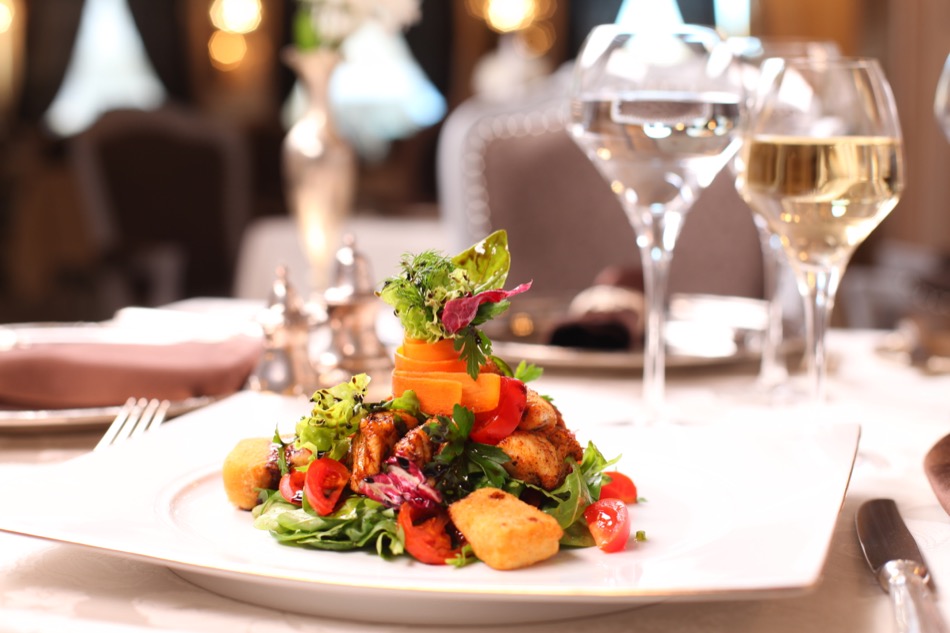 With its charming downtown area, historic past and proximity to the nation's capital, it comes as no surprise that there are many luxurious restaurants in Alexandria, Virginia. The fine dining experience is beloved by many in this city, and as a result, there are many restaurants that offer premier and private dining options for their guests. With many options to choose from, where are the best fining dining restaurants in Alexandria located?
Chart House
Address: Chart House, 1 Cameron St, Alexandria, VA 22314
Chart House is a fine dining restaurant that offers an extensive seafood menu as well as impressive views of the mighty Potomac River. Those who prefer to dine indoors will appreciate the full glass window panes and panoramic views as they rest in the elegant atmosphere. Those who prefer to be out in the elements can take their meal on the patio, which also offers waterfront views in a relaxing setting. This fine dining restaurant serves both lunch and dinner every day of the week, and it has become one of the most popular places in the city for Sunday brunch.
Bastille Brasserie & Bar
Address: The Asher Apartments, 606 N Fayette St, Alexandria, VA 22314
Much of historic Old Town is centered around Alexandria's colonial roots, but Bastille Brasserie & Bar brings the French dining experience to the heart of the city. In a dining room that is described as being both sophisticated and comfortable, diners are able to select from a variety of modern French dishes. All meals are created using ingredients sourced from nearby farms, and the menu changes frequently to reflect seasonal availability. The restaurant is open for dinner service, and diners can choose between indoor or patio seating.
Rus Uz
Address: Hoffman Town Center, 210 Swamp Fox Rd, Alexandria, VA 22314
Rus Uz is a family-owned restaurant in Alexandria that specializes in Russian and Uzbek cuisine. While many other nearby fine dining restaurants offer sleek and sophisticated dining areas, this restaurant strives to provide delicious meals in a comfortable, welcoming atmosphere that is designed to resemble an Uzbek home. People can appreciate the artwork on display while they enjoy a meal that is both eclectic and flavorful. The restaurant is open for both lunch and dinner, but it's important to note that its lunch menu consists of lighter fare while its dinner menu is filled with hearty meal selections.
Brabo Brasserie
Address: Kimpton Lorien Hotel & Spa, 1600 King St, Alexandria, VA 22314
Brabo Brasserie is often recommended to travelers who are spending a few days in the city. This restaurant specializes in classic French cuisine, and it also has a unique tasting room where diners who are searching for a more casual experience can enjoy shareable plates. Those who want to enjoy a meal at Brabo can either dine for breakfast service in the early morning hours or come to the restaurant in the evening for dinner service.
Gadsby's Tavern
Address: Gadsby's Tavern, 138 N Royal St, Alexandria, VA 22314
Not many other restaurants in Alexandria can say that they have specialized in fine dining since the 18th century. Gadsby's Tavern offers a unique fine dining experience that pays tribute to the city's heritage. Diners who frequent this tavern will enjoy their meal in an elegant Colonial dining room that offers a cozy and comfortable atmosphere. Anyone who wants to take a step back in time will love this restaurant.
Whether celebrating a milestone moment or simply indulging in the finer things in life, residents and visitors to Alexandria will find a fine dining restaurant that will exceed their expectations. These selections specialize in elegant presentation, peaceful atmospheres, and impeccable service.