A Look at the Best Flea Markets Near Alexandria, VA
Posted by Sallie McBrien on Monday, November 4, 2019 at 9:22 AM
By Sallie McBrien / November 4, 2019
Comment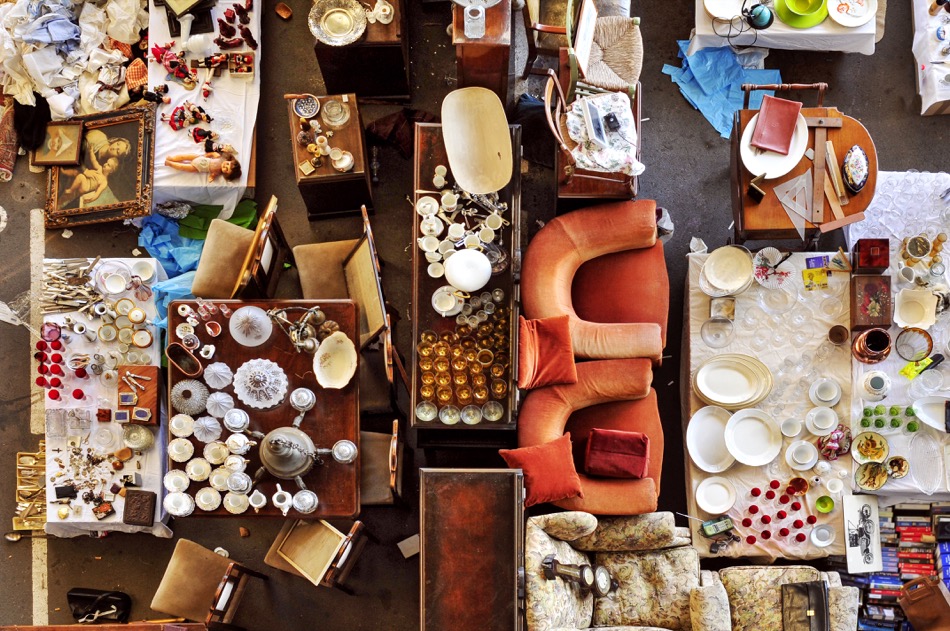 Flea markets give people a chance to find incredible vintage and handmade treasures to enjoy and even pass down through the generations. Simply visiting flea markets is enough of an outing to keep everyone having a great time together, week after week. But how can anyone find when and where the best flea markets are held near Alexandria, Virginia? Take a quick look at this guide to see where to go find awesome treasures.
Georgetown Flea Market
Date: Every Sunday
Time: 8am to 4pm
Location: 1819 35th St NW, Washington, DC 20007
Since 1972, the Georgetown Flea Market has been the place to go for rare finds and other treasures. The vendors change frequently, but they always have a wide variety of items for sale. While here, visitors may find:
Artwork
Furniture
Books
Pottery
Photographs
Stained glass
Jewelry
In addition to all these goods, many food vendors come down to serve everyone hot meals and cold treats. This flea market is held year-round, though adverse weather conditions tend to keep vendors from setting up shop.
Four Mile Run Farmers & Artisans Market
Date: Every Sunday
Time: 9am to 1pm
Location: 4109 Mt Vernon Avenue, Alexandria, VA 22305
At the Four Mile Run Farmers & Artisans Market, neighbors come to the Mount Vernon community to present locally grown and handmade goods. The items for sale rotate on a seasonal basis, giving everyone an excellent selection year-round. Depending on the season, they may have fresh-made bagels and maple syrup, plus plenty of:
Skin care products
Candles
Handwoven baskets
Jewelry
Ceramics
Clothing and accessories
In addition to all the awesome goods, visitors can enjoy live music, crafts, and many more fun activities. Unlike the other markets, however, they do not typically have vintage items available.
Backlick Road Flea Market
Date: April through November on select Saturdays
Time: 8am to 4pm
Location: 6900 Hechinger Drive & 5701 Backlick Rd, Springfield, VA 22150
On select dates, the Springfield-Franconia Host Lions Club brings the Backlick Road Flea Market to the public. Boasting dozens of vendors on any given date, there is always something for everyone at this event. They have everything from furniture and household goods to clothing and jewelry. To go to this event, park on Hechinger Drive and make it over to Backlick Road to start shopping.
Arlington Civitan Open Air Market
Date: First Saturday of the month from April through November
Time: 7am to 1pm
Location: 4001-4035 15th St N, Arlington, VA 22207
The Arlington Civitan Open Air Market is held in the Washington-Liberty High School parking garage, giving vendors enough room to display all their wonderful wares. Acting as a fundraiser for the club, this event brings vendors from far and wide in eager anticipation of selling their goods. Each vendor has many amazing collectibles on hand, including once-in-a-lifetime rare items. The funds earned at this event go back into the community through their many awesome outreach programs.
Now that everyone knows when and where to find these amazing flea markets near Alexandria, Virginia, they can go and have a great time on their own—or make a day of it with friends and family.