The 6 Best Gyms & Fitness Studios in Alexandria, VA
Posted by David Rainey and Sallie McBrien on Thursday, June 10, 2021 at 7:20 AM
By David Rainey and Sallie McBrien / June 10, 2021
Comment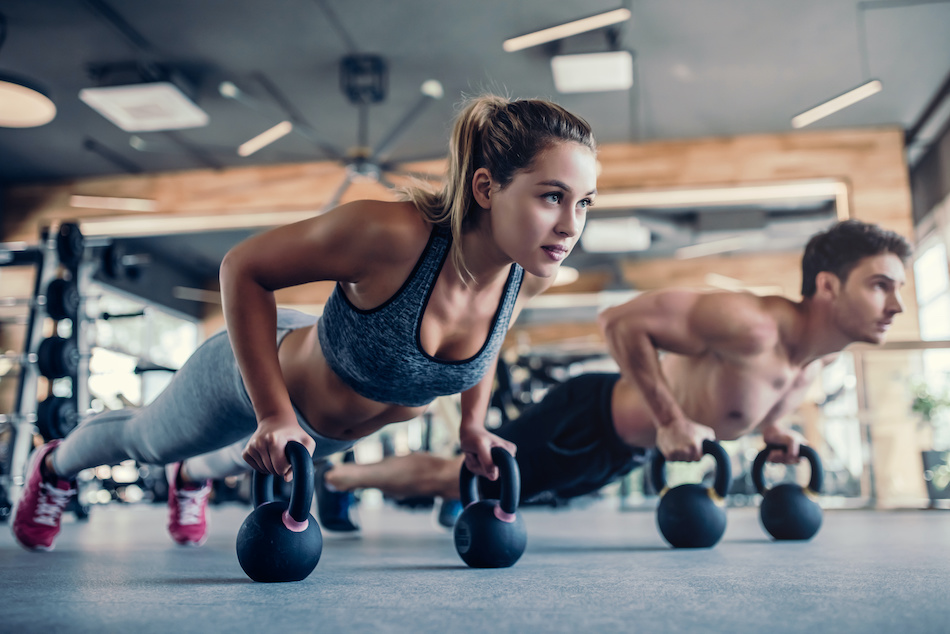 Alexandria residents have a reputation for working hard and also working out hard. In fact, the Alexandria, Arlington, and Washington, D.C., region ranked as the second fittest metropolitan area in the United States in 2017 in Men's Journal. Not surprisingly, Alexandria residents have numerous gyms to choose from, including ones that specialize in interval training, yoga, barre, boxing, and more. And, of course, Alexandria is also home to many general fitness gyms, as well. The following are six of the best places to get a great workout in Alexandria.
Planet Fitness: Best Gym for the Money Conscious
Planet Fitness prides itself on offering a clean, well-equipped, judgment-free gym experience that won't break the bank. Monthly dues can be as low as $10 a month, and there is often no startup fee. This club also provides free fitness training, locker rooms, and showers.
Anytime Fitness: Best Gym for Night Owls
Because its gyms are open 24 hours, 7 days a week, Anytime Fitness is the perfect club for those who work odd hours or can't sleep at night. Gym amenities include cardio equipment, strength, and free weights, classes, and 24-hour security. Alexandria is home to two Anytime Fitness gyms.
The WorX: Best Gym for an Overall Lifestyle Change
The WorX by Maia is a strength and conditioning studio open since 2011. Members can sign up for programs that include accountability calls or texts, one-on-one coaching, small group workouts, and personalized nutrition plans. Programs can be followed from anywhere; the studio offers Livestream workouts and Zoom meetings with coaches in addition to traditional in-gym workouts.
Orangetheory Fitness: Best for a Full-body Workout
Orangetheory Fitness is a popular fitness studio that offers interval training based on heart rate for a full-body workout. Participants wear the club's Heart Rate monitors, and classes involve endurance, strength, and power days — or a combination of all three. Orangetheory's workout rooms are outfitted with treadmills, WaterRowers, free weights, and medicine balls, as well as other equipment.
DMV Iron Gym: Best Gym for Bodybuilding
Although this gym welcomes all to join, the DMV Iron Gym's state-of-the-art equipment is really geared specifically towards bodybuilders and powerlifters. This is the type of equipment that is just not available at typical health clubs. The DMV Iron Gym is conveniently located next to the Van Dorn Street Metro station. This gym offers day passes, as well as monthly and yearly memberships.
Pure Barre: Best Gym for Low-Impact, High-Intensity Workouts
Pure Barre offers total-body, low-impact workouts to improve a participant's flexibility, balance, and strength. Many of the exercises are performed with the aid of a ballet barre—thus the name of the gym. And while the classes may be low impact, the movements have been designed to elevate a participant's heart rate for a good cardio workout.
Pick the Best Gym for Your Goals
Before committing, potential gym members should take the time to shop around to find the facility that will best match their needs. Every fitness gym has its pros and cons. So, while one person might absolutely love a gym, another person might find it lacking. Fortunately, most gyms offer a free trial period so that prospective members can get a feel for the club or studio before joining.