The 5 Best Hibachi Grills in Alexandria, VA
Posted by David Rainey and Sallie McBrien on Thursday, April 22, 2021 at 11:00 AM
By David Rainey and Sallie McBrien / April 22, 2021
Comment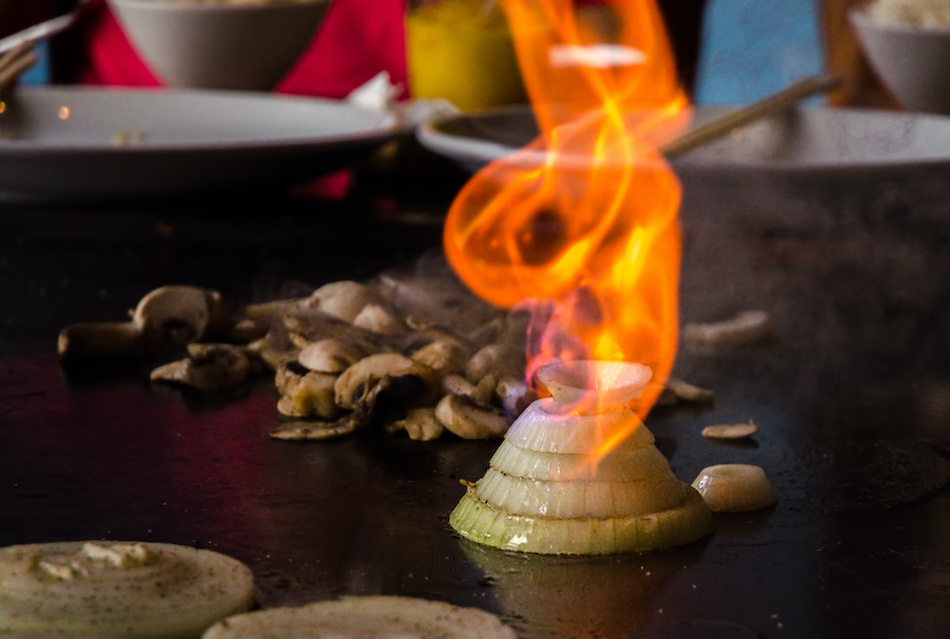 Hibachi dining is a unique experience in which people can enjoy authentic Japanese cuisine while a trained hibachi chef cooks their meal in front of them in an artistic and traditional style. For those who want to try this experience in Alexandria, there are several hibachi grills to choose from.
These are the best hibachi grills in Alexandria, VA:
Samurai Hibachi and Sushi Bar
Samurai Hibachi and Sushi Bar is a casual Japanese restaurant that locals in Alexandria love. Located in a convenient shopping center, this restaurant makes for a great place to eat after a day of running errands in the city. It has hibachi tabletop dining for those who want dinner with a show. It also has an extensive sushi menu and private tables for those looking for a different dining experience. This restaurant is open for lunch and dinner daily.
Sumo Hibachi & Sushi
Located not far outside of Old Town, Sumo Hibachi & Sushi is one of Alexandria's most well-known hibachi and sushi restaurants. Specializing in an authentic hibachi experience, this restaurant prides itself on welcoming large groups wanting to celebrate milestone moments together. Everyone can gather around the grill and enjoy one another's company as the hibachi chef prepares their meal right before their eyes.
In addition to offering a fun-filled, in-person dining experience, this hibachi restaurant also offers carry-out. This restaurant is open for both lunch and dinner, but it is closed on Mondays.
Tokyo Japanese Steakhouse
Those searching for a fine dining hibachi experience will agree that Tokyo Japanese Steakhouse is the best option in Alexandria. Locals have been enjoying elegant meals at this restaurant for more than 25 years. Those vacationing in the city find it is the perfect place to complete their adventure. Its low lighting and romantic atmosphere make it the ideal location for a date night, and its delicious teppanyaki and sushi dishes are known as some of the best in town.
Osaka Japanese Steak & Seafood House
For more than 20 years, Osaka of Kingstowne has been a staple in Alexandria's Kingstowne neighborhood. This Japanese fusion restaurant blends authentic Japanese cuisine with a casual and comfortable American style.
In addition to serving up mouthwatering teppanyaki dishes, the hibachi chefs strive to put on a theatrical show for all those dining with them. Most people who dine at Osaka of Kingstowne know the most memorable moment of the dining experience is when the chef uses white wine and brandy to flambé the food to perfection. The swirling flames always wow the audience, but they are even more amazed when they taste their dish.
Zento Japanese Restaurant
Zento Japanese Restaurant has a menu filled with various Japanese specialties, including rice bowls, sushi bowls, and noodle soup. Additionally, it has an extensive list of sushi and sashimi rolls that are available daily.
Hibachi grills are ideal for anyone celebrating a special occasion, as the unique cooking style makes for a memorable evening. However, these comfortable and casual restaurants are also perfect for anyone just looking for some good food and a night on the town.