The 5 Best Ice Skating Locations in Alexandria, VA
Posted by Sallie McBrien on Friday, December 18, 2020 at 8:18 AM
By Sallie McBrien / December 18, 2020
Comment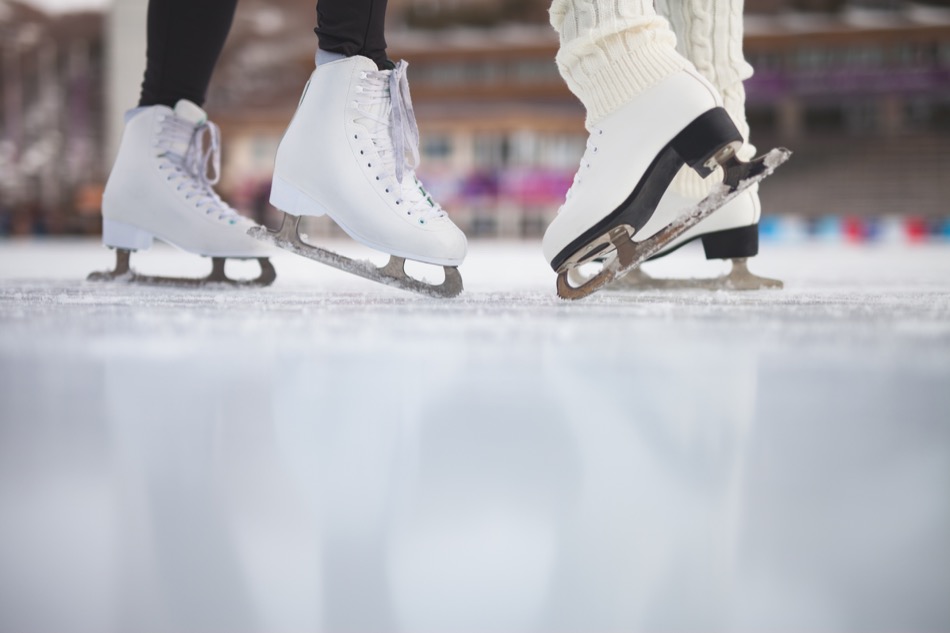 The winters in the northeast can be long and cold, which means there are plenty of opportunities for residents of Alexandria to enjoy the chilly weather outside. Ice skating is a favorite pastime among many residents of all ages in Alexandria, and fortunately, there are many places to go ice skating in and around the city. Discover the top five ice skating locations in Alexandria below to add to your list of winter fun.
Mount Vernon RECenter
Address: Mount Vernon RECenter, 2017 Belle View Blvd, Alexandria, VA 22307
The Mount Vernon RECenter is a fitness center and recreational facility that serves the local residents of Alexandria. Not only does it have exercise equipment and athletic facilities available, but it is also home to an indoor ice skating rink.
Open year-round, this ice skating rink often has open skating hours for people to go ice skating at their leisure. Additionally, people can enroll in ice skating lessons or participate on ice hockey teams that are based out of the facility. This is a favorite destination among those who are passionate about being on the ice in Alexandria.
Ice & Lights: The Winter Village at Cameron Run
Address: Ice & Lights: The Winter Village at Cameron Run, 4001 Eisenhower Ave, Alexandria, VA 22304
During the winter, Alexandria residents love when Ice & Lights: The Winter Village at Cameron Run appears. This temporary attraction is put up at the onset of the holiday season and is available for most of the winter.
In addition to unique and festive features, such as live reindeer and an interactive Christmas tree, this attraction has an outdoor ice skating rink. People who want to go skating on the rink when they visit the winter village will need to make reservations in advance. Once they have reservations made, they can enjoy an hour of time out on the ice.
Pentagon Row Outdoor Ice Skating
Address: Pentagon Row, 1201 S Joyce St, Arlington, VA 22202
Another ice skating rink that Alexandria residents and visitors can enjoy is the Pentagon Row Outdoor Ice Skating Rink, located in nearby Arlington. At more than 6,800 square feet, this outdoor ice rink is one of the largest of its kind in the state. Every year, skaters from all around the region come to enjoy its festive atmosphere and its cozy dual outdoor fireplace. In addition to open skating, people can register for youth group skating lessons, adult ice skating lessons, and private lessons.
The Wharf Ice Rink
Address: The Wharf Ice Rink, 970 Wharf St SW, Washington, DC 20024
The Wharf Ice Rink is a traditional outdoor ice skating rink with a twist: this outdoor rink is located on the wharf in Washington, D.C., allowing skaters to enjoy waterfront views as they glide on the ice. Visitors have the option to rent skates or bring their own. Once they're done skating, they can explore nearby restaurants and enjoy hot beverages and delicious food.
Canal Park Outdoor Ice Skating
Address: Washington Canal Park, 200 M St SE, Washington, DC 20003
Canal Park Ice Skating is another outdoor ice skating rink in Washington, D.C., and Alexandria residents and visitors of all ages love to head to this unique skating destination.
Rather than being designed as a traditional oval rink, this outdoor skating area is in the shape of a track. It is a favorite among those who love a challenge or who love to compete while skating.
Whether young children want to experience the magic of outdoor ice skating rinks or avid skaters want to head to a nearby indoor ice rink, there are plenty of options in and around Alexandria, Virginia. Ice skating is a great way to get some exercise and make many memories during the entire winter season.