Best Lunch Spots in Alexandria, VA
Posted by David Rainey and Sallie McBrien on Thursday, April 26, 2018 at 5:08 PM
By David Rainey and Sallie McBrien / April 26, 2018
Comment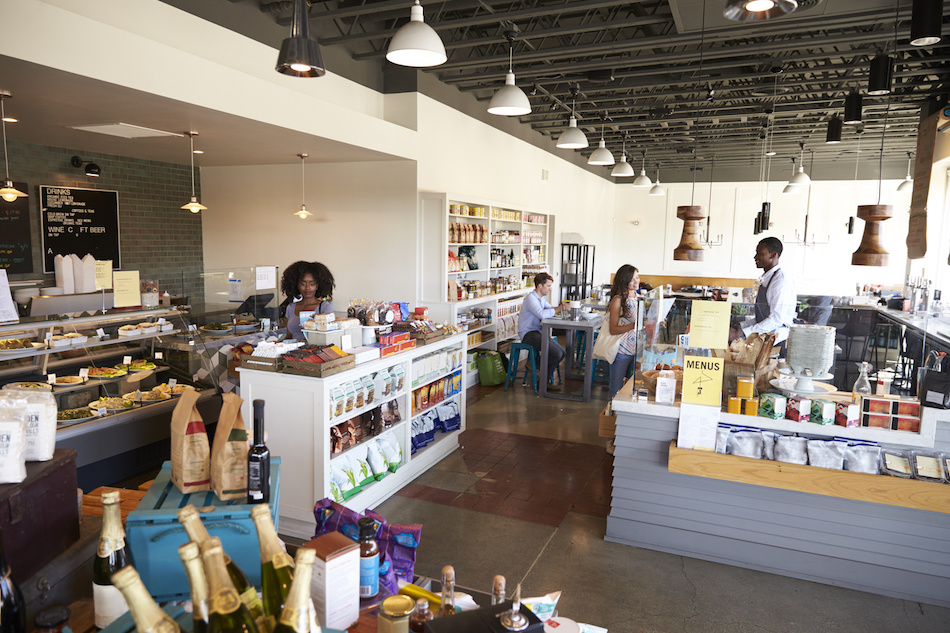 Those looking to explore the Alexandria, VA area need a nice spot to stop and refuel. There are a number of Alexandria restaurants and more offering a range of different cuisines at varying price points. Make plans to sit down and savor lunch at one of these choice establishments in the Alexandria area.
Popular Alexandria Eateries
Residents and visitors to Alexandria will be able to pop in or linger over delicious fare at one of the following restaurants. A trip to the area is not complete without dining at one of these local establishments.
Rustico in Alexandria offers a number of favorites in an inviting atmosphere. Those needing a savory lunch can choose from sandwiches including Cubano and Crispy Fried Chicken, combine it with either a soup or salad as part of the Rustico Lunch Box for $12, or go for a main meal such as the Blue Bay Mussels or Steak Salad. Those with picky kids can select a Rustico burger or pizza. Gluten free options are available. Pair any of their meals with one of the over 400 beers at this restaurant on 827 Slaters Lane.
Those looking for fresh and local need not go any farther than Vermilion. The chef and team at Vermilion combine the freshest ingredients and source them from local purveyors. Solo travelers can enjoy selecting from the full menu at the bar. Reservations are generally recommended but walk-ins may be accommodated. Firsts include the Crispy Calamari or House Made Cavatelli. Combine a first and main dish for only $25. Mains include the Hanger Steak from Virginia-raised Angus, in addition to fries and mixed greens with a béarnaise sauce. Hush puppies are available for lunch and in the Vermilion lounge. Indulge in locally sourced American cuisine at Vermilion at 1120 King Street in Old Town.
For a self-service choice with epicurean delights go down to the Market at Society Fair at 277 S. Washington Street. Check out their Bistro or Market to delight the palate. Gourmet sandwiches, such as the Pope's Lunch or a classic egg salad on Irish Pullman bread are available in the Market and made to order. Lunch options at the Bistro include Braise Your Spirits, a braised stew bowl, as a starter, and main events such as the Pollo Asado or open-faced Walter's Dad with turkey, mashed potatoes and more on a baguette. Pizza options are available starting afternoon.
The Washingtonian, Hollin Hills Bulletin and Washington Post have all offered stellar reviews of Dishes of India. This friendly and welcoming Indian restaurant offers affordable and high-quality Indian dishes. Enjoy tandoori and Indian specialties at this modest establishment in the Belle View shopping center, located one mile away from Old Town. For lunch, visitors are welcome to partake of the Indian Lunch Buffet offering both regular favorites and special selections from the chef. Head down to 1510-A Belleview Boulevard for this hidden gem.
These Alexandria favorites offer exquisite meals for those that want American fare, kid-friendly meals or something off the beaten path. Dining and self-service options are available depending on the lunch spot chosen.
Explore Alexandria's Cuisine Today
Spend a day shopping, visiting museums and enjoying local entertainment but stop for a memorable meal at one of these highly-recommended lunch options in Alexandria. From locally-sourced to more exotic fare, solo visitors, families, and gourmets can pick a delectable meal from one of the best restaurants and eateries in Alexandria.