Best Music Venues in Alexandria, VA
Posted by David Rainey and Sallie McBrien on Friday, April 6, 2018 at 12:35 PM
By David Rainey and Sallie McBrien / April 6, 2018
Comment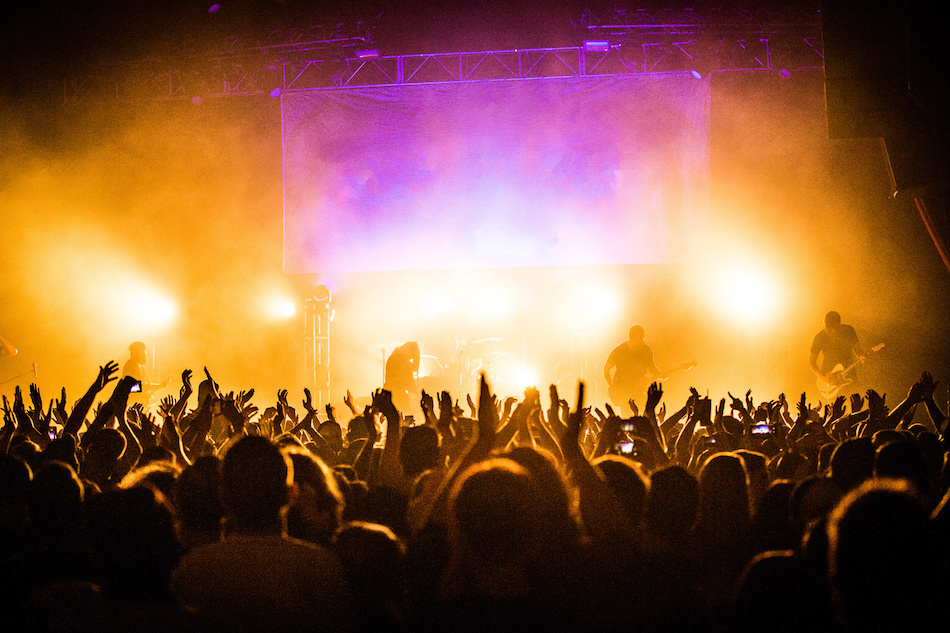 Most people will watch their favorite band in the middle of an open field if that's their only option but every music-lover can appreciate a good music venue that sticks to a schedule, promotes the best sound, and encourages patron participation. While certain shows are defined by the vibe of the audience, a good venue can really make a difference when it comes to the overall experience of the concert-goer. For those looking for the best music venues in Alexandria VA, keep the following local favorites in mind.
Pearl Street Warehouse
Sometimes the small venues the best place to catch popular musicians and their enthusiastic fans. Patrons of Pearl Street Warehouse marvel at just how much space they have to dance, sip their drinks, and walk around—even during the sold-out shows. The vibe here is definitely not pretentious, which helps people relax and be themselves. While the food menu may be limiting, guests will have no trouble finding a fermented beverage or mixed drink to quench their thirst. The venue has two bars, as well an upstairs for patrons who may not feel up to dancing their hearts out downstairs.
9:30 Club
Similar to the Pearl Street Warehouse but with more space, this spot has ditched the corporate trappings of many venues in favor of making the guest experience a lot more personal and laid back. This place has still kept its edge even as the city transformed around them. The 9:30 Club is known for a variety of acts, including comedians and live musicians, but practically everyone agrees that there's something about the club's configuration that makes a show just a little more fun. While people may not have quite as much room as the Pearl Street Warehouse, the intimacy factor is just one of this venue's many charms.
Basin Street Lounge
This spot pays tribute to the somewhat lost art of jazz and blues, but even those who don't love this genre seem to love this venue. For many city dwellers, the attraction of sitting in a dark place, smoking a cigar, and listening to musicians play their heart out is just too irresistible for words. The service at Basin Street Lounge has a tendency to be a tad inconsistent, but it's a good spot for getting lost in a little bit of haze after a particularly rough day at work.
The value of a music venue is often wrapped up in its staff, sound, and snugness, and these places just happen to fit the bill for picky Alexandria residents (even considering D.C. is right at their doorstep.) Music-lovers may not be able to control where their favorite acts play, but if they happen to spot someone they love coming to Alexandria, then hopefully it's at one of these special venues.