4 Best Pest Control Companies in Alexandria VA
Posted by Sallie McBrien on Monday, September 5, 2022 at 12:01 PM
By Sallie McBrien / September 5, 2022
Comment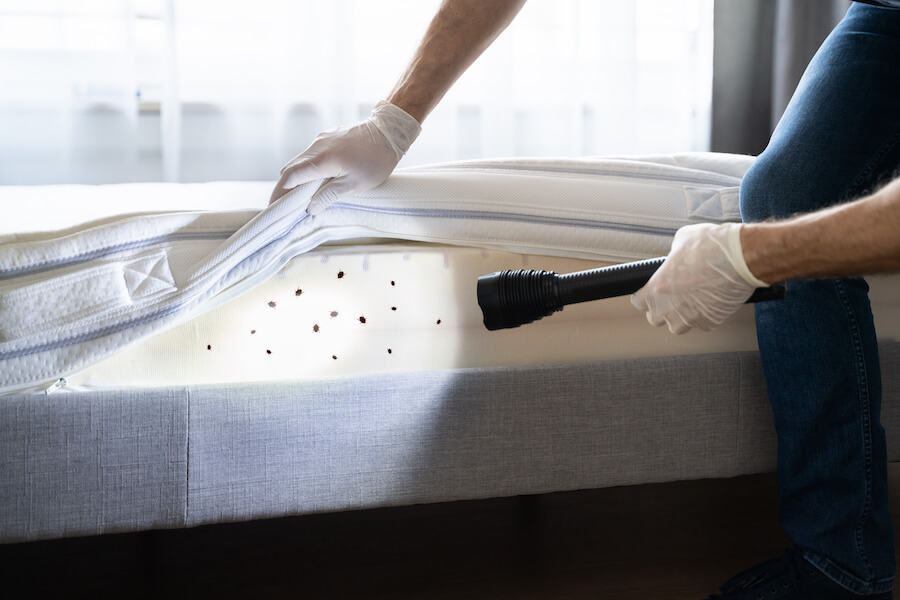 Roaches, rodents, wasps—sometimes it seems like the list of pests invading our homes can go on forever. When it comes to the best pest control services in the City of Alexandria, we've got you covered. With some of the research already done, you'll be able to prevent pests and maintain your home much more easily.
Planet Friendly Pest Control Offers Eco-Friendly Solutions
Planet Friendly Pest Control is dedicated to giving customers a bug-free home with minimal impact on the environment. In order to reduce water pollution from contaminants like pesticide sprays, Planet Friendly Pest Control uses unique and innovative solutions. If you entertain outdoors, improving your backyard with pest control is a must. For example, a technician might use a combination of traps and larvacide to eradicate an entire generation of mosquitos from your property.
Another bonus offered by this company is their customized treatment plans. Quotes are free, and the company boasts a series of stellar reviews.
The AR1 Group Provides a Variety of Specialized Pest Control
The AR1 Group offers pest control services for single and multi-family residential properties. This company has a solid rating from the Better Business Bureau (BBB), offering several specialty services that many competitors don't. In addition to tackling common pests, AR1 Group employs technicians specializing in wildlife abatement services, deceased animal removal, bird nest removal, and more.
You can contact the AR1 Group for everything from regular maintenance to unsafe pest emergencies, like infestations of venomous spiders.
Call in a Certified Expert with Raven Termite & Pest Control
Raven Termite & Pest Control is a family-owned company that's been in business for over 30 years. The owner and founder is a certified entomologist with the Entomological Society. That means this company not only excels in exterminating pests, but they also how those pests behave—which comes in handy when hunting down elusive bed bugs, light-sensitive roaches, and other tricky insects.
Technicians place a heavy emphasis on safety, innovation, and expert knowledge. You can call the company for a free quote on services.
Better Termite & Pest Control Offers Comprehensive Services
Since 1968, Better Termite & Pest Control has serviced over one million homes in and around Alexandria, VA with premier pest prevention and eradication methods. Better Termite & Pest Control can likely handle any challenge, whether an unwelcome critter or a venomous creepy-crawly.
Some of their more unique treatments include odorous house ants, silverfish, and stink bugs. They even have an all-in-one program for homeowners, which is great to include on your yearly home maintenance schedule—especially when it comes to gutters, which can be a breeding ground for mosquitos and gnats if not cleaned regularly. Be sure to ask about their green pest control options during a complimentary consultation.
Pest Control Solutions Abound in Alexandria, VA
These top-rated pest control businesses are considered some of the best in the Alexandria area. With free consultations and reasonable pricing, your home will be in good hands with these companies.