Where to Get the Best Pho in Alexandria, VA
Posted by David Rainey and Sallie McBrien on Wednesday, January 26, 2022 at 2:47 PM
By David Rainey and Sallie McBrien / January 26, 2022
Comment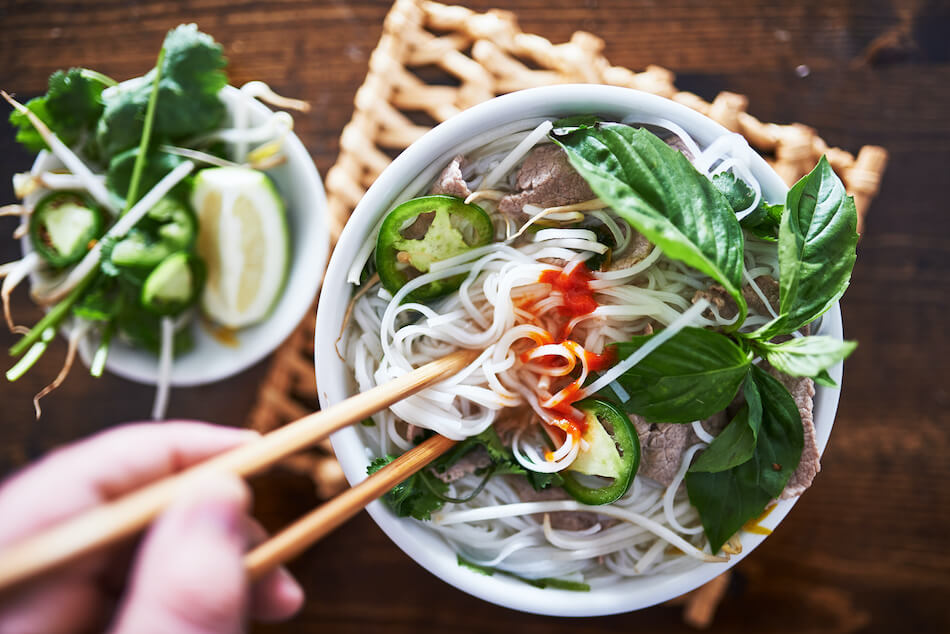 Pho is a traditional Vietnamese soup dish that combines broth, rice noodles, herbs, and meat. This popular food is served across the country and is considered Vietnam's national dish. Over the last decades, pho has become beloved worldwide as a nutritious, satisfying meal. Looking for great Vietnamese restaurants near you? Keep reading to learn about the best places for pho in the city of Alexandria.
Indulge in Fresh Pho at Caphe Banh Mi
Since 2011, Caphe Banh Mi has been bringing locals the best Vietnamese food around town. This casual eatery in the Old Town Alexandria area offers Bahn mi sandwiches and pho noodle soups at reasonable rates. Appetizer and soup prices start at $8, and pho starts from $14. Top choices from the menu include mango salads, grilled pork, tofu dishes, rice dishes, and sugar cane shrimp.
Sandwiches are served on freshly baked baguettes and are garnished with in-house spreads like pickled daikon and garlic mayo. There are plenty of traditional beverages, smoothies, and amazing desserts like their delicious yogi berry frozen yogurt and sweet rolls to finish off meals.
Sumptuous Pho Dishes at Sunday In Saigon
Sunday in Saigon has been open since 2016 and quickly became a hotspot for pho and classic Vietnamese food in Alexandria, VA. Foodies can visit here for lunch or dinner amid a large space with a fantastic ambiance and decor. On warm days, the staff serves patrons on the outdoor patio, as well.
This is also an excellent place for after-dinner drinks and appetizers, and those wanting a table should be ready for a short wait without a reservation in place. Favorite dishes top the menu, like nun cha ha noi and bun bo hue from central Vietnam. Specialties include chicken, beef, vegetarian pho, beef balls, free-range chicken, spring rolls, and duck dishes.
Find Full Bowls at the Pho Factory
Pho Factory opened in 2011 and has risen in popularity due to its friendly service and fresh, authentic Vietnamese dishes. They are famous with the locals for offering high-quality cuisine within a homey atmosphere reminiscent of the nation of Vietnam. The top flavor-infused menu options include beef and chicken pho, fried rice, sandwiches, steaks, and crab rangoon. Get things started with flair by opting for a tofu treat or fried squid along with one of Pho Factory's signature beverages.
Alexandria Locals Love Pho 95's
Pho 95's is a locally beloved Vietnamese eatery serving delicious pho. The pho broth is rich and tasty, and they are also highly respected for Pho Tai Chin with rare steak. Pho 95's is almost always extra busy for lunch and dinner—especially on weekends, as patrons come not only for the great food but for the extra friendly, attentive service.
Find Delicious Pho in Alexandria, VA
Anyone craving pho and extensive menu options for traditional Vietnamese cuisine will find many options around town. However, those looking for the best in town will surely find something special at these top restaurants for pho in Alexandria, Virginia.