5 Best Cities Near Marine Corps Base Quantico: Where to Live for Great Homes & Short Commutes
Posted by David Rainey and Sallie McBrien on Wednesday, July 12, 2023 at 4:07:26 PM
By David Rainey and Sallie McBrien / July 12, 2023
Comment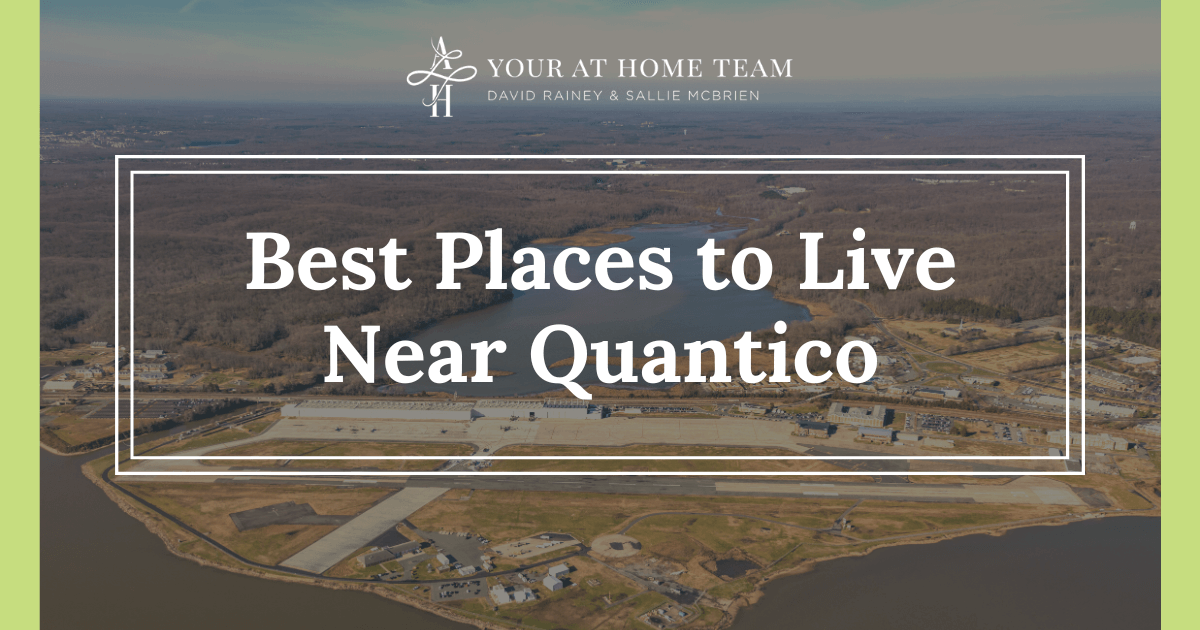 For military members stationed at Marine Corps Base Quantico—not to mention civilian homebuyers who work at the base or those moving to Northern Virginia (NOVA)—several great residential areas surrounding the base are well worth consideration. Focusing on convenience and quality of life, this guide covers some of the top places to live for individuals seeking proximity to the base. Factors such as commute times, amenities, and the overall atmosphere of each location have been considered to cater to the diverse needs of those associated with the Marine Corps.
Whether it's peace and tranquility, access to outdoor activities, or a bustling city vibe, this guide presents a range of options for individuals searching for homes near Quantico.
Stafford
Stafford is approximately 13 miles south of Quantico, offering quick access to I-95 and U.S. Route 1 (Jefferson Davis Highway). Military personnel commuting to the base will take between 25 and 30 minutes to get there when driving on either highway. Alternatively, the Virginia Railway Express (VRE) runs from the nearby town of Brooke, offering service to Quantico via the Fredericksburg Line. The drive to Brooke Station from Stafford averages 10 minutes, while the train ride to Quantico takes about 13 minutes.
Steeped in history, Stafford is one of the oldest towns in its namesake county, which was founded in 1664. Today, it offers a relaxed suburban atmosphere, with plenty of local shops, restaurants, and amenities for everyday needs. West of I-95, service members can access several casual and fine dining establishments at Embry Mill Shopping Center, plus a Publix Food & Pharmacy. Recreational options include the Jeff Rouse Swim & Sports Center and the Cavalier Family Skating Center. Public school students are zoned for Stafford County Public Schools, with Falmouth Elementary, Stafford Middle, and Colonial Forge High School being the closest to the town's center.
Stafford real estate offers condos, single-family homes, and luxury homes. Stafford condos list from the mid-$200s to the high $400s. Most detached single-family homes list from the high $300s to the $700s, typically offering spacious lots and lawns, front-attached garages, and over 2,000 square feet of living space. Luxury homes in Stafford list from $1–2 million.
Stafford Amenities
The Log Cabin Restaurant
Augustine Golf Club
Aquia Harbour Marina
Aquia Landing Park
Woodbridge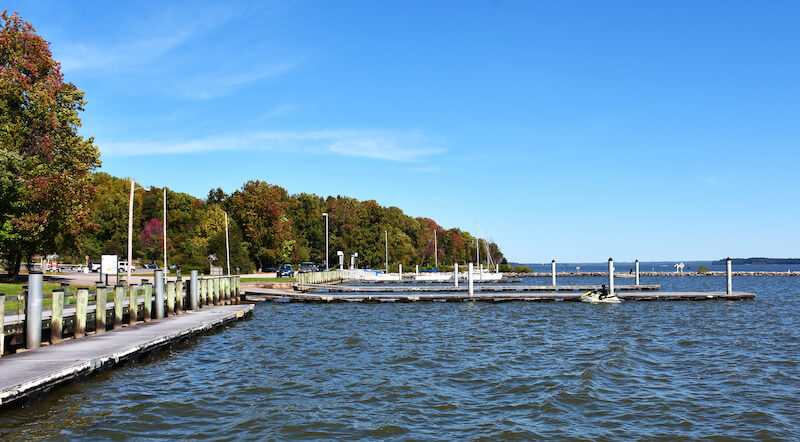 The town of Woodbridge is located near the Occoquan River and Belmont Bay, about 15 miles north of Quantico. Service members can take two main routes when traveling to the base: I-95 or US-1. Under moderate traffic conditions, the drive should take around 35 to 40 minutes. Another option is to hop on the VRE from Woodbridge Station, with train service to Quantico averaging 16 minutes.
Woodbridge is an eclectic mix of urban development, nature preserves, and historic sites. Nearby landmarks include the Occoquan Bay National Wildlife Refuge, offering miles of hiking trails and wildlife, and Leesylvania State Park, a popular fishing and boating destination. The community's picturesque marina has hundreds of boat slips, while the neighborhood's commercial corridor along US-1 is home to an array of restaurants, retail stores, and entertainment venues. Popular spots include West Marine Supply Store, Beehive Indoor Playground, and Osprey's Golf Club. Public schools in the area are part of the Prince William district, with Belmont Elementary, Fred Lynn Middle, and Woodbridge Senior High School among the most prominent.
Homes in Woodbridge range from starter townhomes near the Potomac Mills Shopping Center to single-family properties near Belmont Bay. Prices range from the mid-$300s for a townhome unit to $1.1 million and up for large, luxury homes on large lots.
Woodbridge Amenities
Veterans Memorial Park
Occoquan Bay National Wildlife Refuge
Belmont Bay Harbor Marina
Featherstone National Wildlife Refuge
Nokesville
Military personnel who prefer a rural setting and plenty of home acreage will find Nokesville an ideal choice. Situated about 20 miles northwest of Quantico, off U.S. Routes 28 and 646, most service members drive 30–40 minutes to reach the base. The Broad Run Station in nearby Bristow offers VRE service to Quantico, but commuters will need to travel north on the Manassas Line, transfer at Alexandria, and switch to the southbound Fredericksburg Line. The train ride takes about an hour and forty minutes.
Nokesville is known for its local attractions, including Cedar Run Brewery, Effingham Manor Winery, and Little Goat Farm at the Lake, where visitors can partake in goat yoga. Nokesville Park has two equestrian rings, athletic fields, and a playground. Additionally, Nokesville School and Brentsville District High School cater to students from grades K–12. Popular dining spots near the town center include Tejanos Cantina and Hector's of Nokesville—both serving Tex-Mex—and the down-home Carini's Pizzeria.
Homes in Nokesville typically sit on two or more acres and are among the most beautiful luxury homes in Prince William County, resulting in higher prices than nearby towns. Depending on the size, single-family estate homes can cost between $700,000 and $2 million, with 3,000 square feet being the lower end of the range and 10,000 square feet being the higher end.
Nokesville Amenities
Century Manor Farm
Lehigh Portland Park
Nokesville Park
Nokesville Winery
Dumfries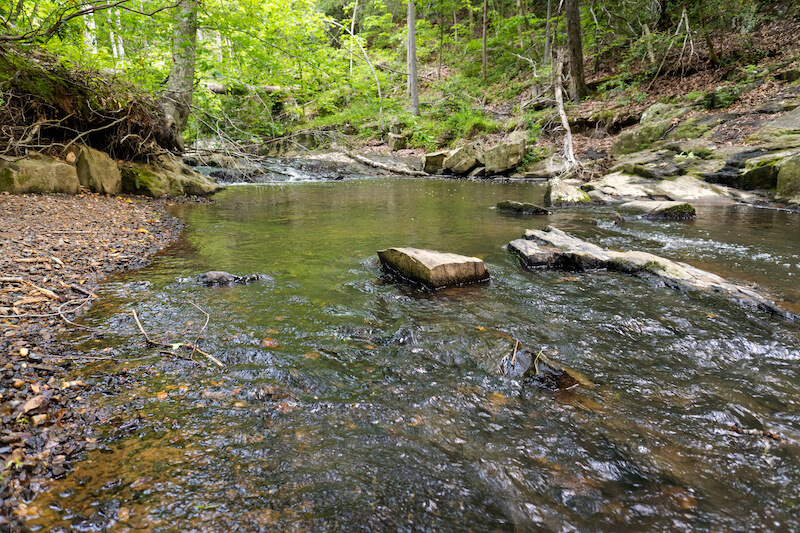 Dumfries is located approximately four miles north of Quantico and takes about eight minutes to reach the base when traveling by car. It offers easy access to I-95 and US-1, which run parallel north-south. Although public transit options to Quantico are limited, taxis and ride shares are available, with fares hovering around $15 one way.
Founded in 1749, Dumfries is the oldest continuously chartered town in Virginia. It offers historical sites, arts and culture, shopping, and recreation. Local landmarks include the Weems-Botts Museum, the National Museum of the Marine Corps, and Prince William Forest National Park. At 13,000 acres, the park is the largest protected natural area in the D.C. Metro Region and features hiking trails, wooded campgrounds, and plenty of outdoor activities. Public schools are part of the Prince William County District, including Dumfries Elementary and Graham Park Middle School.
The real estate market in Dumfries consists mainly of single-family homes and semi-attached townhouses measuring over 1,500 square feet. Architectural styles include traditional colonial and Craftsman builds, mid-century ranchers, and classic brick rowhomes. Homes for sale in Dumfries list from the $300s for townhomes to $1.2 million for a large waterfront property on the Potomac River.
Dumfries Amenities
National Museum of the Marine Corps
Prince William Forest Park
Quantico National Cemetery
Weems-Botts Museum
Montclair
Montclair is situated west of I-95 and north of Dumfries Road, approximately 10 miles from Quantico. Service members can reach the base in about 15 minutes when driving from the community's centerpiece: a 108-acre lake surrounded by some of Prince William County's waterfront homes, numerous docks, and three sandy beaches. The community's mature trees and winding streets give it a lush, lakeside country club atmosphere, while its proximity to the base makes it a popular choice among military personnel.
Outside the community, the Montclair Golf Club is open to the public and features an 18-hole course, ten lighted tennis courts, and a pool. The town's commercial center off Dumfries Road includes a Food Lion Supermarket, several restaurants, hair salons, and daycares. Prince William District public schools include Montclair Elementary, George Hampton Middle, and Forest Park High School. Local favorites like Giorgio's Family Restaurant, Fo Japanese Bistro, and Southlake Recreation Center are nearby.
Homes in Montclair range from colorful rowhomes at affordable prices to large luxury properties overlooking the lake. Townhouse units currently start in the high $300s, while single-family homes can range up to $1 million.
Montclair Amenities
Lake Montclair
Prince William Forest Park
Montclair Golf Club
Montclair Public Library
Great Northern Virginia Living Near Quantico
Finding the perfect place to live near Marine Corps Base Quantico significantly contributes to a well-rounded living experience. This article has provided valuable insights into the top residential areas surrounding the base, taking into account factors that prioritize convenience and quality of life. From serene suburban neighborhoods to lively urban settings, each location offers its own unique advantages. By considering the commute times, amenities, and overall atmosphere of these recommended areas, individuals associated with the base can find a home that suits their preferences and supports a fulfilling lifestyle near Marine Corps Base Quantico.
If you're relocating to the Marine Corps Base Quantico area, call Your At Home Team at (703) 286-1333. Our local agents can help you find the perfect home near Marine Corps Base Quantico.