What to Know About Buying a Home While Transitioning Out of the Military
Posted by David Rainey and Sallie McBrien on Thursday, November 17, 2022 at 6:08:39 PM
By David Rainey and Sallie McBrien / November 17, 2022
Comment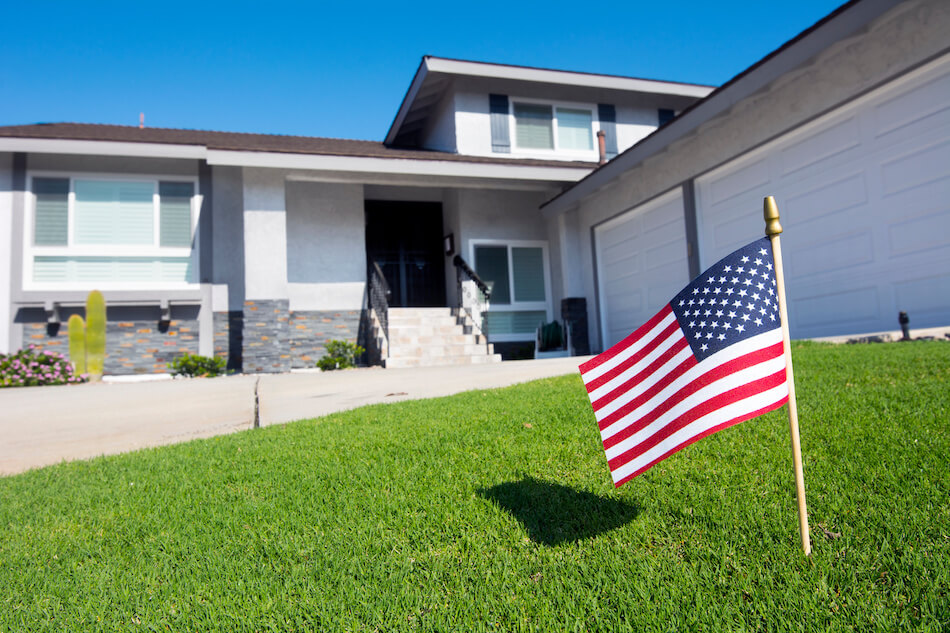 Many military members move around frequently during their service and look forward to settling down after separating or retiring from the military. Veterans often put buying a home at the top of the 'to-do' list once relieved of duty, but there are several points to ponder before diving into homeownership immediately. We'll cover some of the challenges, home buying basics, VA loans, and how to get the ball rolling toward home ownership.
For informational purposes only. Always consult with an attorney, tax, or financial advisor before proceeding with any real estate transaction.
Future Employment Matters
It can take time for payments to start for those retiring with pay, while those leaving due to the end of their service commitment will likely need to secure another job before applying for a loan—even a VA home loan. A letter from a future employer stating start dates and pay rates will be needed.
Lenders will check your debt-to-income ratio, and BAH rates won't count towards this if the applicant has less than a year of service remaining. This means landing a job and proving employment with pay stubs or getting a letter of intent could make or break one's qualification for a home loan.
Considerations When Moving to a New Location
Again, finding income in a new city will be necessary, but if moving to a new state is in the works, applicants will need to wait until they have a DD-214 in hand and a job or the promise of one in the area. Even after loan approval, escrow can take 45 to 60 days, so there will be a need for temporary lodging and storage for belongings. The Joint Personal Property Shipping Office will store personal items for up to 90 days at no cost, with reduced rates for extended terms.
Be Prepared for a Long Process if Buying After Retiring
Getting the mortgage process going ASAP is essential for those who feel reasonably confident they can meet the challenges mentioned above head-on and still want to buy a home after military separation. Work up a realistic budget, considering income and monthly expenses that will change after leaving the service.
Don't forget to factor in the cost of temporary housing after losing the basic housing allowance while a home is found. This will factor in when calculating the debt-to-income (DTI) ratio. Traditional mortgages require at least a 43 percent DTI, and a VA loan requires 41 percent, making getting a job important for many veterans. This takes time, so be prepared for a few delays.
Will You Qualify for a Home Loan Right After Military Retirement?
Considering all that we have covered here, unless buying while in service is possible, most retirees find that they have to wait at least a few months to get into a new home. Finding work, securing a lender, searching for the perfect home, and waiting through escrow and the closing process can take months.
So, buying right away will require fast action and skilled assistance from the VA and real estate professionals. There will be a myriad of paperwork needed, and the military can sometimes be slow in sending the proper documentation and starting post-retirement pay. These are important to keep in mind when making this life-changing decision.
Before Home Shopping, Reach Out to a Military Friendly Real Estate Agent
Many agents have special certifications in VA home situations ranging from locating homes, VA mortgages, time constraints, and other benefits that one may qualify for. Look for a VA-friendly real estate professional and lenders who can guide you through the process; they'll have the most helpful homebuying tips for veterans and military members. Remember to take advantage of the valuable resources available on the Office of Veterans Affairs website.
For informational purposes only. Always consult with an attorney, tax, or financial advisor before proceeding with any real estate transaction.