Buying a Short Sale Property: Tips & Common Mistakes
Posted by David Rainey and Sallie McBrien on Friday, October 7, 2016 at 8:57 AM
By David Rainey and Sallie McBrien / October 7, 2016
Comment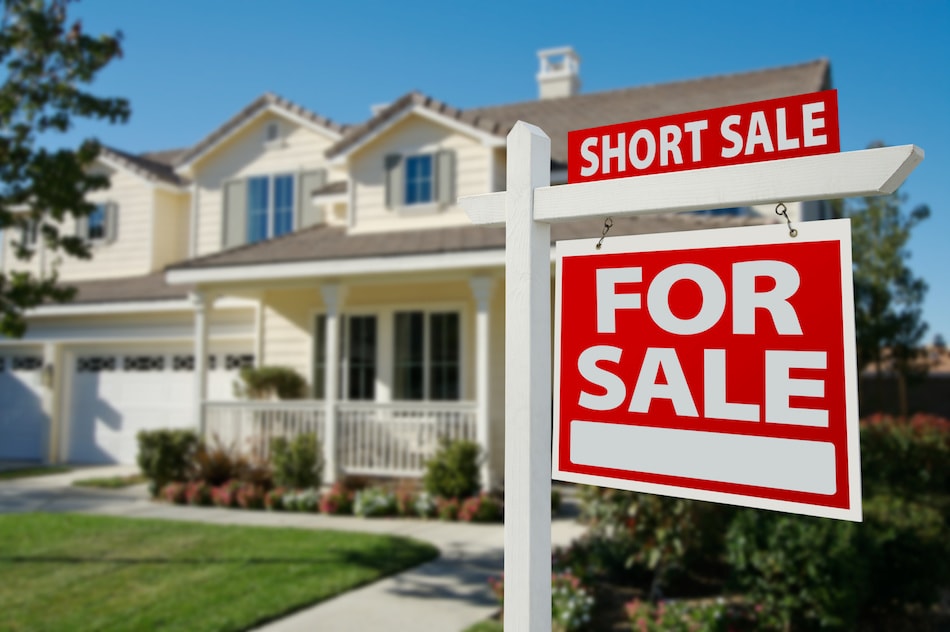 A short sale property offers buyers the opportunity to purchase a home, sometimes at a significantly lower price than the market value. While buying a short sale property may save money, there are certain things buyers need to know.
What Is a Short Sale Property?
A short sale is defined as a property that is sold at a price that is lower than what is currently owed on the mortgage. This lowered price must be approved by the homeowner's mortgage lender(s), who then will agree to the payoff amount. In other words, the sale is "short" of what is owed on the property. Lenders may agree to a short sale when the homeowner simply cannot make monthly mortgage payments and is unable to repay the full remaining amount of the home loan.
For lenders, a short sale offers an opportunity to recoup at least a portion of the original loan. Short sales are often attractive to buyers who think they may get a 'good deal'.
Buying a Short Sale Home: Common Mistakes
The first step in buying a short sale property is to visit with your real estate professional and discuss the various details and potential issues that may arise with this type of purchase. When considering a short sale, homebuyers need to be wary of common mistakes that include but are not limited to:
Overlooking/ignoring problems with the property
Skipping the home inspection
Overlooking any legal and/or insurance details regarding the property
Overlooking Problems With the Property
With a short sale, the homeowner has financial issues and may be facing a foreclosure in the not too distant future.
Because of this, homeowners often defer maintenance on the home due to a lack of money or incentive. Therefore, some short sale properties may have many unseen issues that crop up due to a lack of care or repair. Vacant properties also may suffer from things like a leaking roof, water damage from windows left open, and other types of neglect.
Skipping the Home Inspection
The home inspection may cost you money as the buyer, but it's highly recommended especially when considering a short sale property. Even if you have looked at the property, a qualified and licensed home inspector is trained to look for safety, health, and structural issues that you may have missed.
The home inspection may also provide you with information regarding the need for renovations and essential repairs - which may increase the overall cost of the home, before or after purchase.
Overlooking Legal Details
Since a short sale is, in effect, a legal agreement between the seller and the lender, there are many legal issues which often do not arise in a regular home sale. For example, if the seller is in bankruptcy, the home may not be sold as a short sale.
Other legal/insurance issues that are unique to short sales include the number of loans on the home and if they are all with one or multiple lenders. Your real estate agent and/or your attorney can assist you, or explain any unusual items surrounding a short sale home.
Two Essential Tips
The first tip for buying a short sale home is to allow for enough time to see the short sale through to its completion. Short sales take time. The seller's lender(s) first need to approve the short sale and any secondary lien holders must also approve the sale. This process doesn't always move quickly. So if you, as the homebuyer, are on a tight time schedule because you've already sold your home or your apartment lease is ending, a short sale may not be the best option. Talk timing with your real estate agent before moving forward with the transaction.
The second and most important short sale tip for buyers is to rely on a real estate professional. Short sales can pose multiple issues and it's essential to have a reliable, qualified agent to guide you through the process. Your real estate professional will help you through the journey, protect your interests, and work to negotiate the best possible deal so you can have the home of your dreams.
The short sale may be the right decision for you, but it is best to approach every big purchase with caution. This way you can move forward with confidence and experience little to no surprises along the way.
#hw