All About Buying a Home in an Age-Restricted Community
Posted by Sallie McBrien on Tuesday, October 15, 2019 at 9:21 AM
By Sallie McBrien / October 15, 2019
Comment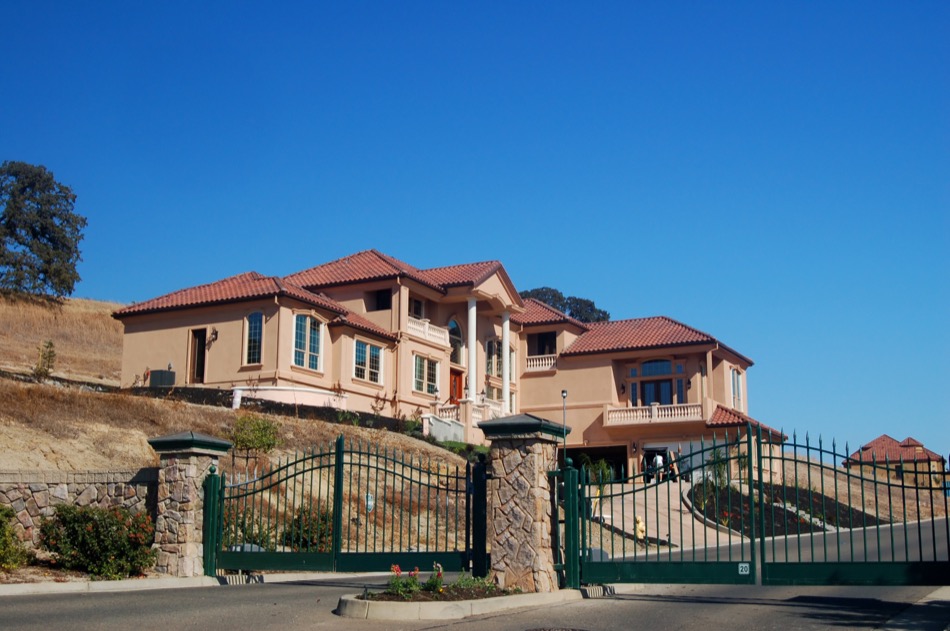 Designed to meet the needs and interests of adults age 55 and older, age-restricted communities for Old Town Alexandria homeowners are an excellent place to buy a home for the retirement years. Since these communities are quite different than others found across the housing market, it is important to weigh all the different factors before committing to the purchase. To get started, use this guide to learn everything there is to know about buying a home in an age-restricted community.
For informational purposes only. Always consult with a licensed real estate professional before proceeding with any real estate transaction.
Age-Restricted Communities Offer Many Benefits
Age-restricted communities are designed and built to serve the needs of older adults. For that reason, many find living in these spaces very beneficial to their overall wellbeing. Here's how.
Quiet Living
Minimum age requirements keep noise levels low, creating a truly quiet, peaceful living space. There are no kids running around, teens playing music, or lively parties happening every weekend. Although neighbors may still have get-togethers, they are much more likely to stay low-key and relatively quiet through each event.
Minimal Maintenance
While living in age-restricted communities, homeowners are free from having to complete extensive exterior maintenance tasks. Instead, the homeowners' association handles all those tasks on a regular basis. This helps the properties retain their curb appeal and stay in phenomenal condition without dominating the homeowners' time and energy.
Excellent Amenities
Residents of age-restricted communities are treated to excellent amenities built around their interests and needs. They may have:
Indoor and outdoor pools
Fitness centers
Clubhouses
Craft rooms
In addition, residents often organize social events that get everyone together to enjoy the community amenities.
With all these benefits, it just makes sense for adults age 55 and up to consider buying a home in an age-restricted community. There are other things to consider first, however.
Occupancy Restrictions Do Apply
In the spirit of keeping these communities limited to older ages, they set a minimum age on everyone who intends to occupy the residence. To qualify to live in these spaces, the household must have one member who is at least 55 years of age or older. In addition, other household members must meet minimum age restrictions, which range from 18 to 45, depending on the community rules.
In general, no children and grandchildren under the age of 18 can permanently reside there. Grandchildren and children of residents can still visit, but only for short stays and everyone has to operate within the community guidelines while there.
The Buying Process Can Take a Lot Longer
Even before considering the home specifications, age-restricted properties have a lot to take into account during the buying process. People have to take a look at the minimum age rules, HOA fees, community atmosphere, and so much more before they even take a look at the house for sale. This means that many properties are cut out of the running before finding that perfect location, extending out the buying process by several months longer than normal.
Some Real Estate Agents Specialize in These Properties
Homebuyers can speed up the process a bit, and make it a whole lot less stressful, by partnering with a real estate agent. But not any agent will do. For best results, find a real estate agent who specializes in properties located in age-restricted communities.
Using their expertise, they can make it much easier to pinpoint the perfect location for the household's needs. And they can spot properties right as they land on the market, giving homebuyers a jump on their preferred locations.
Remember to Check the Homeowners Association Fees
With maintenance included and so many awesome amenities, age-restricted properties typically have relatively high homeowners' association fees. As the assistance and amenities increase, the fees do as well. In some cases, homeowners could be on the line for several hundred a month just in HOA fees. Weighing the annual fee totals against the saved expenses can reveal if the payment is worth it and if the property is a good fit for the household.
With these considerations in mind, homebuyers can decide if they would benefit from buying a home in an age-restricted community. They can then move forward in completing their homebuying goals with confidence.
For informational purposes only. Always consult with a licensed real estate professional before proceeding with any real estate transaction.