Buying Your First Home? Important Tools to Maintain Your House
Posted by David Rainey and Sallie McBrien on Tuesday, February 13, 2018 at 11:14 AM
By David Rainey and Sallie McBrien / February 13, 2018
Comment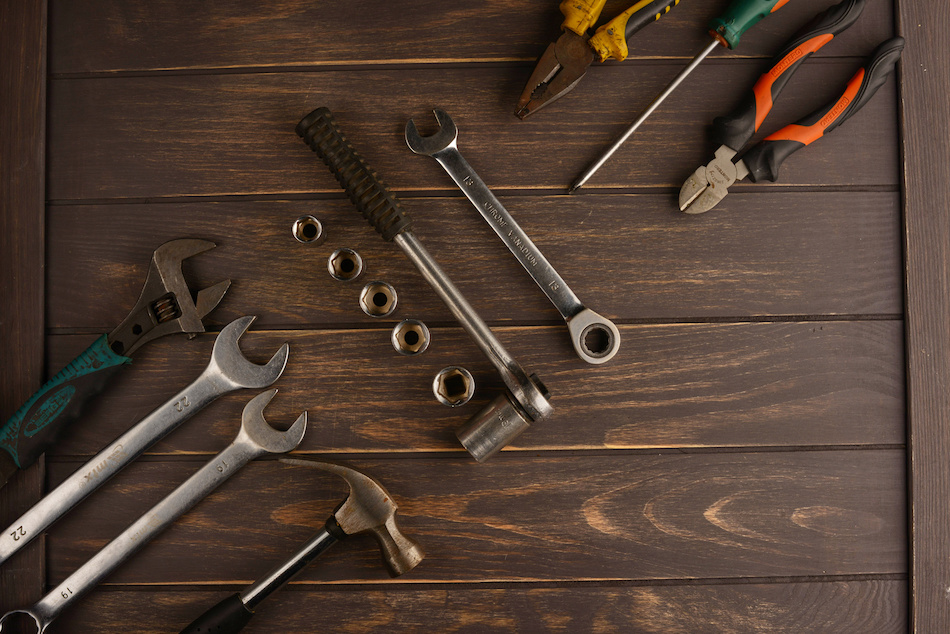 Are you in the process of buying your first home? If so, you're going to need some basic tools. Most new homeowners soon find themselves knee-deep in home improvement projects like painting, removing old carpet, taking down old blinds, installing new blinds, refinishing doors, replacing fixtures and installing shelves. These tools will help you with all your various projects around your brand new house!
Hammers, Nails, Screws and Screwdrivers
For a while after moving in, hammers, nails, screws and screwdrivers come in handy on a daily basis. You'll need these tools for everything from hanging blinds to putting up art on the walls. Buy nails and screws of various sizes if you're not sure what type or size to buy; you'll be grateful to have a variety on hand. While you're at it, purchase screw anchors of various sizes (they're inexpensive) for installing shelves. Standard claw hammers come in 16 and 20-ounce weights. If you plan on doing any heavy-duty repairs in your home, buy the heavier weight.
Wrenches
Wrenches come in various sizes, with some having a wider grip and longer handles than others. It's good to have at least two different wrenches in your home. Buy one wrench that opens wide for gripping larger pipes, and one wrench with a short handle for working in narrow spaces.
Painting Supplies
Most people spend a lot of time painting in their first year of homeownership. In these situations, painting supplies are invaluable. When you're buying paintbrushes, avoid the temptation to buy low quality products. Cheap paintbrushes produce uneven brushstrokes and tend to lose bristles in the paint.
You'll need at least one chisel-point paintbrush and one narrow angled paintbrush for cutting in edges. In addition, purchase rollers and handles, paint trays, several tarps, spackling, paint scraper, rags, and a paint can opener.
Drill and Power Sander
If you've never used power tools before, it's ok to purchase bottom of the line models to save a little money. Most home improvement projects make limited use of power tools unless you're really committed to doing everything DIY. If you get heavily involved in a home improvement project that requires a little more power, you can buy better quality products when you know more about using power tools.
A drill is useful for making holes in the wall and fixing decks. Power sanders are helpful when it's time to refinish cabinets, doors and wooden furniture.
Miscellaneous Tools
If you've got extra money in your budget when you've bought the tools above, these miscellaneous items can come in handy as well:
Needle nose pliers
Allen wrench (various sizes)
Level
Saw
If you're not sure what you're looking for or have never used these tools in the past, talk to a representative at the home improvement store or hardware store when it's time to buy. Your clerk can help you decide which brands are best for your Cameron Mills home needs.