How to Choose the Right Roller Shutters to Align with Your Home Décor
Posted by David Rainey and Sallie McBrien on Sunday, September 5, 2021 at 1:25 PM
By David Rainey and Sallie McBrien / September 5, 2021
Comment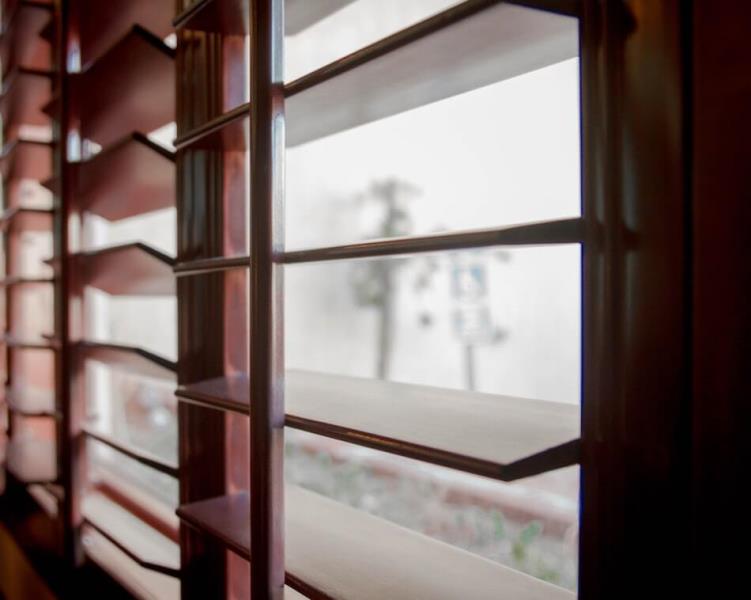 As much as you love your home, some upgrades and renovations are necessary every once in a while. Whether you go with DIY projects or let a professional team handle the work, these alterations increase the safety and comfort of your home—not to mention its market value.
At Your At Home Team, we know that when your home has ample natural lighting and beautiful windows, you know they require proper window maintenance, and of course, added security from intruders. Plus, long summer days often mean ample sunlight exposure, especially if you have floor-to-ceiling windows, and that means additional repairs and upkeep.
One practical way to protect your windows is to install roller shutters. Follow the listed tips to ensure that the shutters aren't just functional, but that they also align nicely with your home décor.
Start By Assessing Your Budget
As with so many decisions in life, your wallet will determine what kind of roller shutters you can choose. Keep in mind that by considering a bigger investment, you increase the ROI of the project itself, because better quality outdoor shutters will last longer, serve their purpose better, and help you get your money's worth.
For example, resilient and reliable shutters will make temperature control much easier indoors, improve your insulation, and not to mention reducing noise pollution for the long haul. Something as simple as shutters can significantly impact your quality of life.
Choose The Best Places For Your Shutters
When you establish the limitations of your budget, check how to best spend your money. Windows that get the most sun exposure can benefit from shutters to help cool rooms down during summer.
You can also install new garage doors alongside durable shutters and thus protect your valuables, such as your car, from the elements. Plus, the shutters will serve as a way to regulate the temperature in your garage, too.
Spring for Quality Material
More often than not, it's better to go with fewer shutters on select windows and garage doors instead of covering all your windows with poor-quality shutters. These coverings are made of several proven materials, including steel and aluminum, the latter often being the popular choice for homeowners.
With aluminum, each slat has a protective covering that traps in heat during colder months of the year while deflecting the heat during summer. The material is quite resilient and easy to clean, making all post-installation work so much easier for you.
Assess the Color Scheme & Design
Now comes the exciting, design-related part of your decision-making process!
Although you'll find outdoor shutters typically in clean white or cream, you can easily choose a hue that complements your home exterior, especially when downsizing. While most people will go with white or beige, you can color one or two slats with a contrasting or complementary color. This two-tone approach can instantly liven up your décor.
For example, pure white works well with navy blue, while beige looks lovely with olive green. Of course, it all depends on your home's exterior paint and the windows themselves. Since they are relatively small in surface area, you can also alter the hue from time to time to freshen up the look and feel of your home.
Decide on Manual vs. Electric
Old-school shutters that can be operated manually have been in use for a long time, and some homeowners still prefer them. However, technology upgrades in our homes help us save money and energy and often increase the home's value. In recent years, more people are turning to motorized over manual outdoor shutters with that in mind.
With the help of a compact but powerful motor, you can control your electric roller shutters with a remote or a control panel inside your home. Plus, electric shutters can also be solar-powered for added energy efficiency. They are pricier than the manual ones but worth the investment for modern homes and for the sake of their superior quality.
Consider Your Insulation Needs
Depending on the size and placement of your windows, the shutters you choose can contribute to the aesthetics of your home. However, they can also serve another purpose—to keep your rooms comfortably warm or cool. If you have chosen lightweight yet durable aluminum, you can assess which rooms in your home need the privacy and insulation the most.
Place the shutters strategically so as not to close off your entire house, which can even become a safety hazard in case of a fire. Electric roller shutters powered by a motor can be programmed to open up automatically when there's smoke coming from the house—another advantage in favor of the motorized variety.
Consider Levels of Security and Maintenance
Just like with every other home renovation project or upgrade, you need to ensure regular maintenance for the shutters if you want them to stay functional. Since they protect your home and especially the windows from the elements, you should regularly clean them and check them for damage. Plus, if they do get any cracks or dings, they will lose their aesthetic appeal, as well.
Properly installed steel or aluminum roller shutters provide the best safety for home and office of intruders, foul weather, winds, hailstorms, and heavy rain. Add to that, quality shutters keep debris out of your home and prevent your windows from cracking or breaking, comments glass repairman Matthias Mayer. Take that into account when choosing your shutters, and of course, always look at the warranty that comes with them.
Time To Revamp Your Home With Shutters
While they may sound like a hefty investment for your home, shutters come with a multitude of functions and perks. That makes them a wonderful opportunity to boost your home's value when it's time to sell.
Even more importantly, shutters are a beautiful, modern, yet purposeful feature that will safeguard other costly investments (such as your windows) and keep intruders at bay. You don't have to settle for drab shutters, though, so select the right ones for your home based on your décor, as well as all the listed details that define their value.
Photo by NeONBRAND on Unsplash