What Is the Seasonal Climate Like in Alexandria, Virginia?
Posted by David Rainey and Sallie McBrien on Monday, July 27, 2020 at 8:15 AM
By David Rainey and Sallie McBrien / July 27, 2020
Comment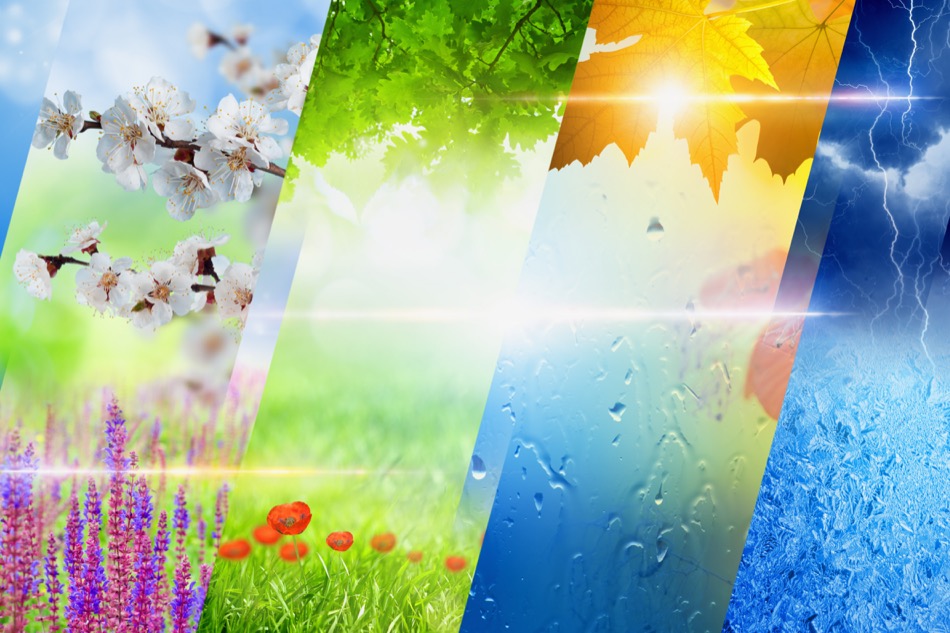 The historic city of Alexandria, Virginia, is lovely year-round and boasts distinctive seasons while still offering a moderate and comfortable climate.
Historically, September, October and May are the most pleasant months, with the first two months of the year being the least comfortable. Here is more information concerning the typical climate in Alexandria, VA.
Winter Climate in Alexandria
Even though Virginia is in the Northeast, winter temperatures are still considered relatively mild compared to nearby states. The national average for snowfall annually is 28 inches, while Alexandria generally sees about 14 inches per year. Just over five inches of this snowfall occurs in the month of January, with smaller batches over the course of four or five months.
Temperatures typically remain in the low 20s at night and the mid to upper 30s in daytime during official winter months, with January being the coldest. The comfortable temperature and ample snowfall make Alexandria popular with outdoor enthusiasts and those seeking moderate powder conditions for winter fun.
Alexandria's Climate in Spring
As the snow melts away, the glorious blooming plants and foliage begin to resurface, and temperatures gently rise into the 40s and 50s at night and the 60s in daylight. Living plants and animals thrive in spring in Alexandria, as 21 percent of rainfall here occurs in spring even though it's technically the city's driest season.
As a whole, Alexandria receives a generous 43 inches of annual rainfall, which is just over the national average of 38 inches per year. Overall, one-third of the year, the city receives some type of precipitation, whether it be rain, hail, snow or sleet.
Summer in Alexandria
Alexandria receives an average of 200 sunny days, with most of them occurring in the summer months. The average summer temperatures typically fall in the mid or upper 70s and 80s, with the hottest month being July. Overall, this city is warmer than most in Virginia, making that two-hour drive to the closest sandy beaches rather enticing. However, be ready for rain and perhaps high humidity during these months.
Alexandria's Fall Weather
Autumn is cool and crisp in Alexandria, and the fall leaves are colorful and varied—and a great respite after a long, hot summer. This is the wettest season in the region, but the temperatures are still rather forgiving before winter ushers in. On average, September nights hit the 60s while the days head into the 80s. October and November see temps about 10 degrees lower each consecutive month during fall.
Average Humidity in Alexandria
The humidity in the community varies upon season, with more predominance in moisture occurring between summer and early fall. Those who aren't accustomed to high humidity might consider the mugginess at times somewhat oppressive. However, July is a standout month, with humidity at peak levels around 70 percent of the time.
When Is the Best Time of Year to Visit Alexandria, VA?
The best time of year to visit this beautiful city depends on what a traveler's intentions are during their stay. The average tourist hoping to see the city's Old Town, historical sites and landmarks with comfortable temperatures and moderate rain might come in June or between August and mid-October.
Beach seekers and water enthusiasts will favor the warmer summer months, while those looking for some action on the snow should visit in peak winter months. However, any time of year is excellent for visiting Alexandria for a unique kind of adventure.