4 Common Basement Types
Posted by David Rainey and Sallie McBrien on Thursday, December 31, 2020 at 8:58 AM
By David Rainey and Sallie McBrien / December 31, 2020
Comment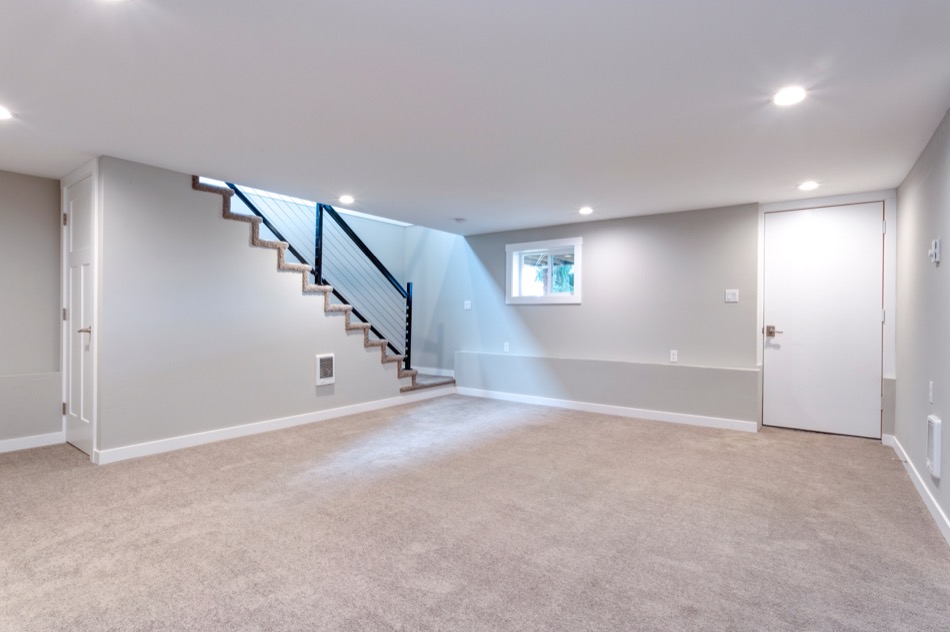 A basement can serve a variety of purposes. Some people like a finished basement for extra storage or to use as a den. However, not all types of basements offer living space or storage needs.
When looking for a home, it is helpful for buyers to know some typical basement types on the market. While some may offer ample space, others may not be easy to access, and not be as versatile for a buyer. When searching for a new home, it can be useful for buyers to identify preferences when it comes to types of basements.
Finished Basement
A finished basement is often highly desirable. A buyer may purchase a home with a finished basement, or decide to add one in the future. A finished basement has been known to add to the resale value of a home. This is good news for people who have purchased a home with this type of basement or are looking to take their current basement and turn it into a finished basement.
A finished basement has:
A completed level that looks like the living area upstairs
Finished walls, floors, heat, electrical system, level ceilings, and accessible entryway
A professionally installed heating and cooling system
Painted concrete walls and exposed plywood or poles are signs that a basement is not finished. Additionally, if a ladder is needed to access the space, the basement is not finished. Some buyers decide to finish an unfinished basement to make the space more visually appealing and functional, as well as increase a home's resale value.
Crawlspace
Another type of basement is a crawlspace. This area does not look and feel like the rest of the home; rather, it offers access to plumbing and some structural components of the home. It is not a spacious area and lacks standing room. Because of this and potential obstructions, homeowners may find some areas are hard to access.
A crawlspace cannot serve as another living space of a home. It is also an undertaking to try to convert one into a full basement. A contractor would have to lift the structure of the home to create more space below.
Walk-out Basement
Another popular choice is the walk-out basement. There is often more than one access point with this type of basement. In addition to entry to the basement from inside the home, individuals may also get into the basement from a door that leads outside. This may be an advantage when the basement is going to be used for multiple purposes.
Such a basement often has full-size windows and is partially underground or on the ground level. If desired, a professional contractor can transform a walk-out basement into a completed basement.
Daylight Basement
An unfinished basement may also be a daylight basement. Such a basement has small windows, with the lower half-built underground. They lack external doors and may have concrete walls and floors.
A daylight basement allows one to stand upright and extends through the entire home, potentially offering ample living space if converted into a finished basement. It is possible to change this basement into a finished basement without lifting the structure.
What Buyers Want
Talking with an experienced agent and experiencing different types of basements during open houses can help buyers with the decision-making process. Some buyers may like the additional living space of a finished basement. Others may be using a basement primarily for storage. Checking homes on the market within a specific budget may be useful for buyers making their final determination.