6 Things to Know Before a PCS Move to Fort Belvoir: Fort Belvoir BAH, Housing & Amenities
Posted by David Rainey and Sallie McBrien on Monday, February 20, 2023 at 12:08:50 PM
By David Rainey and Sallie McBrien / February 20, 2023
Comment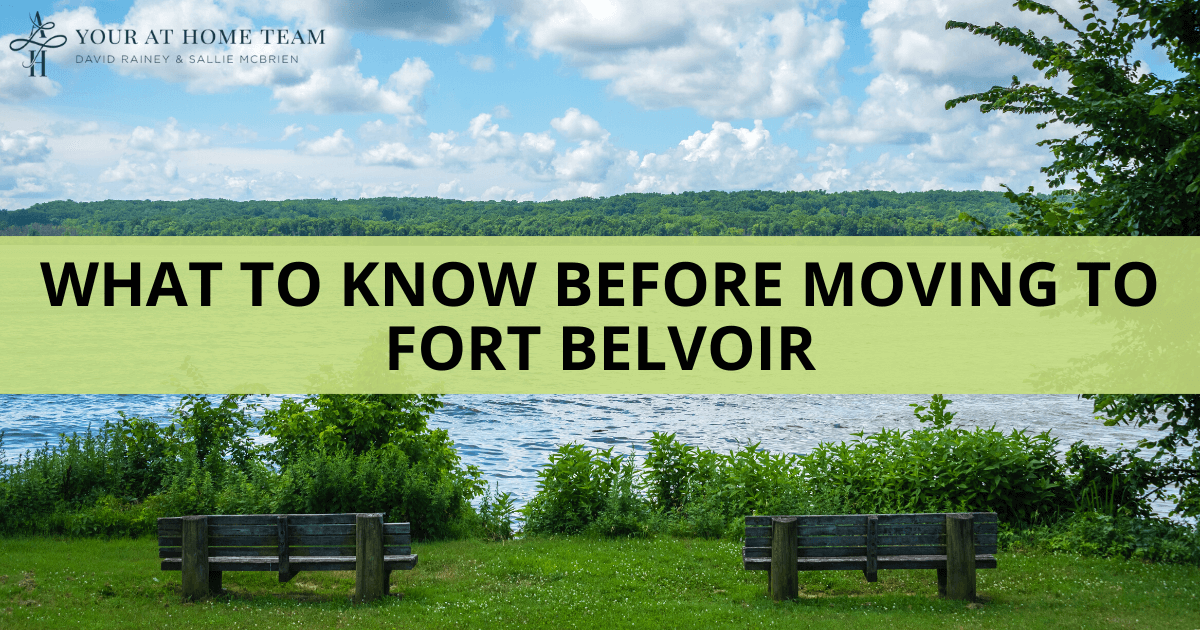 The Fort Belvoir army base is in Fairfax County, about 30 minutes from both the city of Alexandria and Washington, DC. This United States Army installation is on the Virginia side of the Potomac River, very close to the Maryland border. With more than 50,000 employees, it's also the largest employer in the town of Fort Belvoir. Are you getting ready to move to the Fort Belvoir army base? Here's what you need to know first.
Fort Belvoir BAH (2023)
One of the most important things to know about life in Fort Belvoir is the amount of the Basic Allowance for Housing (BAH) offered here. Because the BAH is technically part of your income, it is not taxed. Your monthly allowance amount depends on where you live, your rank, and the number of dependents in your household, if any. The BAH rates in the DC area are consistently the 11th highest out of all military bases. The rates for the current year are as follows:
All data is provided by the Department of Defense as of January 2023. Rates are subject to change.
| | | |
| --- | --- | --- |
| Pay Grade | With Dependents | W/O Dependents |
| E1 | $2655.00 | $2124.00 |
| E2 | $2655.00 | $2124.00 |
| E3 | $2655.00 | $2124.00 |
| E4 | $2655.00 | $2124.00 |
| E5 | $2658.00 | $2469.00 |
| E6 | $3075.00 | $2655.00 |
| E7 | $3162.00 | $2676.00 |
| E8 | $3255.00 | $2739.00 |
| E9 | $3408.00 | $2862.00 |
| W01 | $3096.00 | $2673.00 |
| W02 | $3204.00 | $2736.00 |
| W03 | $3315.00 | $2874.00 |
| W04 | $3447.00 | $3096.00 |
| W05 | $3600.00 | $3183.00 |
| O01E | $3177.00 | $2682.00 |
| O02E | $3297.00 | $2835.00 |
| O03E | $3465.00 | $3069.00 |
| O01 | $2706.00 | $2652.00 |
| O02 | $3072.00 | $2679.00 |
| O03 | $3312.00 | $2922.00 |
| O04 | $3654.00 | $3159.00 |
| O05 | $3897.00 | $3216.00 |
| O06 | $3933.00 | $3300.00 |
| O07 | $3963.00 | $3354.00 |
Fort Belvoir Housing: On-Base Options, Off-Base Neighborhoods & Nearby Cities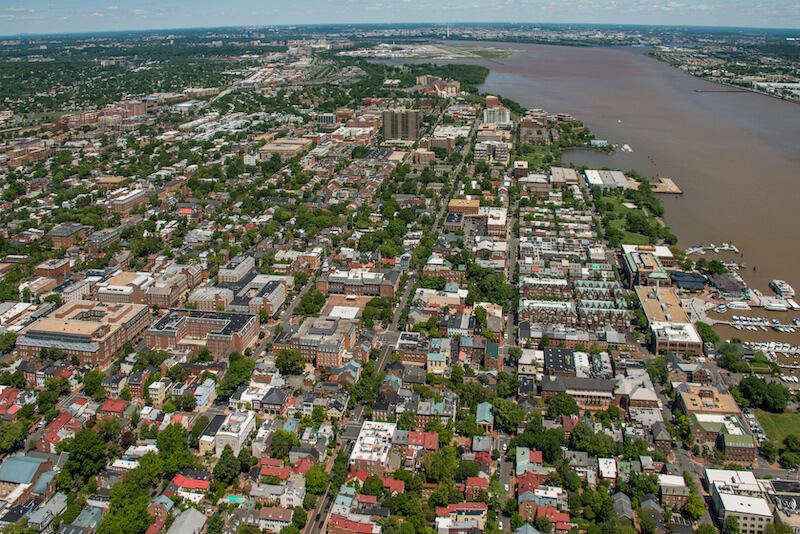 Housing, both on-base and off-base, is available in Fort Belvoir and the surrounding areas. The Housing Services Office provides relocation info and support for incoming soldiers and their families. Single and unaccompanied soldiers at the rank of E5 and below should call (703) 805-5386 for information about living in barracks.
Private military housing is offered to soldiers of higher rank and their families at The Villages of Belvoir, which includes 15 distinct villages:
Belvoir
Cedar Grove
Colyer
Dogue Creek
Fairfax
George Washington
Gerber
Herryford
Jadwin Loop
Lewis, Park
River, Rossell
Vernondale
Woodlawn
Available floor plans for private housing include one- and two-story houses. Explore all available options here, where you can filter results by rank, neighborhood, and number of bedrooms. Residents enjoy many amenities, including fitness centers, community gardens, athletic facilities, a dog park, swimming pools, event spaces, business centers, walking and biking trails, and 24/7 emergency maintenance services.
Other off-post housing options are available in some of Alexandria's best suburbs. Communities such as Alexandria, the city of Fairfax, and the town of Springfield are all within 16 miles of Fort Belvoir, offering an even greater variety of home types for rent and purchase.
Fort Belvoir Cost of Living
Another essential factor to consider before moving is the cost of living. Living expenses for a particular area usually include costs for housing (renting or owning), utilities, food, goods, services, healthcare, and transportation. Because Fort Belvoir is part of the Washington DC-Arlington-Alexandria metropolitan area, housing and living expenses align with the cost of living in Alexandria. Fortunately, BAH rates help people adjust accordingly.
The average rent for a studio apartment in Fort Belvoir is $1,496, compared to $1,078 and $949 for Virginia and the United States, respectively. The median home price for Fort Belvoir is $683,000, while the median home prices for the state and the country are $329,200 and $291,000, respectively. Available property types in the community include condos, townhomes, and single-family houses.
Most of the cost of living in the Fort Belvoir area is still above the state and national average. The cost of groceries, transportation, and repair services is higher in Fort Belvoir. Still, on the other hand, residents typically pay slightly less for healthcare and utilities than in many other parts of the state.
Schools Near Fort Belvoir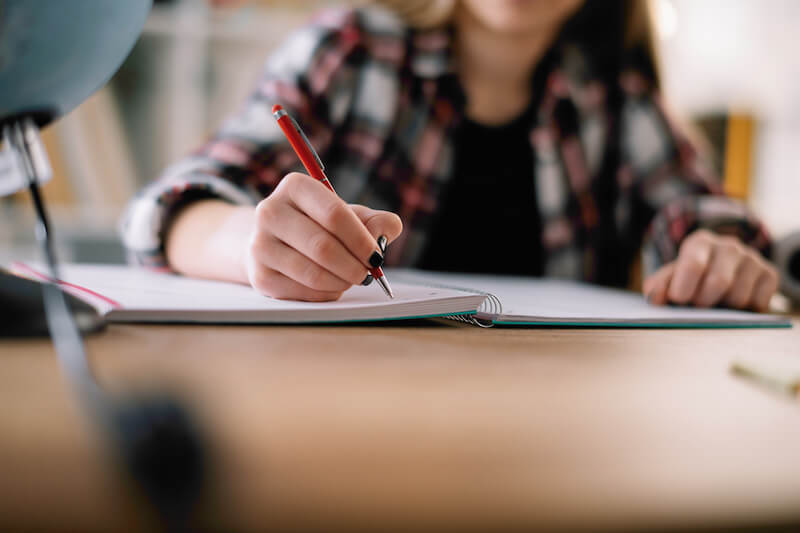 There are two schools located on the base, Fort Belvoir Primary School and Fort Belvoir Upper School, which are both part of the Fairfax County Public Schools system. The Primary School serves students from pre-Kindergarten through second grade, while the Upper School serves students from third through sixth grade.
Several local school systems serve families who are located off-base. Riverside Elementary School serves pre-Kindergarten through sixth-grade students, while most middle school students are zoned to Whitman Middle School for seventh- and eighth-grade education. High school students are usually zoned to nearby Mount Vernon High School.
Another option is charter schools, and there are two within an hour of Fort Belvoir, part of Loudon County Public Schools. Middleburg Community Charter School is approximately 48 miles northwest and accommodates kindergarten through fifth-grade students. Hillsboro Charter Academy also serves grades kindergarten through fifth, located approximately 56 miles northwest of Fort Belvoir.
People who wish to go the private school route have several options in the area, including:
Browne Academy: Nonsectarian; Grades K–8; Located 10 miles northeast of Fort Belvoir in Alexandria
Fairfax Baptist Temple Academy: Christian-based; Grades pre-K through 12; Located 11 miles northwest of Fort Belvoir in the town of Fairfax Station
Oakcrest School: All-girl Catholic-based school serving grades 6–12; Located 25 miles north-northwest of Fort Belvoir in the town of Vienna
Saint Ambrose Catholic School: Catholic-based; Located 13 miles northwest of Fort Belvoir in the town of Annandale
Westminster School: Secular; Grades preschool through 8; Located 13 miles northwest of Fort Belvoir in Annandale
On-Base Amenities
Fortunately, there's a lot more to do at Fort Belvoir than work, eat, and sleep. You don't even have to leave the area to enjoy regular recreation, whether it's outdoor activities, cultural attractions, or indoor entertainment.
The National Museum of the United States Army offers exhibits and presentations covering over 240 years of military history. Golfers flock to Fort Belvoir Golf Club, which offers two 18-hole courses and a clubhouse with a pro shop and restaurant. Additionally, the Oktoberfest celebration in Fort Belvoir is highly anticipated every year.
Graves Fitness Center is home to the Fort Belvoir Sports and Fitness Program. This center includes multiple courts for basketball and racquetball, a weight room, cardiovascular machines, locker rooms with showers, a spin room, and a rock climbing wall. North Post Pool is also located on the base, offering fitness classes and swimming lessons all year. Finally, anyone on Fort Belvoir can head to Wood Theater to enjoy the latest feature films every week from Friday through Sunday.
Nearby Attractions & Things to Do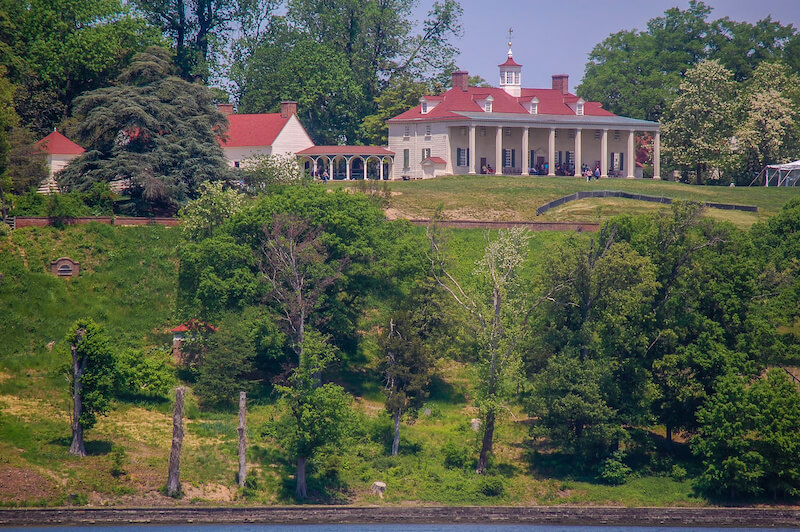 While stationed at Fort Belvoir, you're never far from the many attractions in nearby Washington, DC, Alexandria, and other cities within the metropolitan area. Indeed, there's something for every interest to enjoy year-round.
DC Boat Tours. Experience the Georgetown Waterfront from a different perspective on a guided boat tour.
Elizabeth Hartwell Mason Neck National Wildlife Refuge. Located in the town of Lorton, this is the country's first wildlife refuge created specifically to protect the bald eagle.
Escape Room Live Alexandria. Bring family and friends, and put your creativity to the test with various themed escape rooms.
Gadsby's Tavern Museum. Located in Alexandria, this museum was once a tavern frequented by important American historical figures such as George Washington, Thomas Jefferson, and John Adams, among others.
George Washington's Mount Vernon. Go back in time with an up-close look at the historic home of the nation's first president at his former estate in the town of Mount Vernon.
King Street Mile. Whether you want actually to shop or browse and window shop, this street in Old Town Alexandria features various boutiques, galleries, cafes, and unique eateries.
Pohick Bay Regional Park. Enjoy the great outdoors at this park which offers camping, cabins for rent, canoeing, and other water-based activities.
Smithsonian Museums. Explore art, history, and culture at any of The Smithsonian Insitute museums in Washington, DC.
Welcome to Fort Belvoir
You have a lot to look forward to if you're stationed at Fort Belvoir. The base and the surrounding community have tons to offer when it comes to housing, including on-base and off-base options with various floor plans and features. There are several options for public and private schools within an hour of Fort Belvoir, including two on-base schools for younger students. And when you're ready to kick back and let loose, you'll find plenty of fun things to do at Fort Belvoir and the surrounding area.