Garage Organization Tips for Homeowners
Posted by Sallie McBrien on Tuesday, October 29, 2019 at 9:45 AM
By Sallie McBrien / October 29, 2019
Comment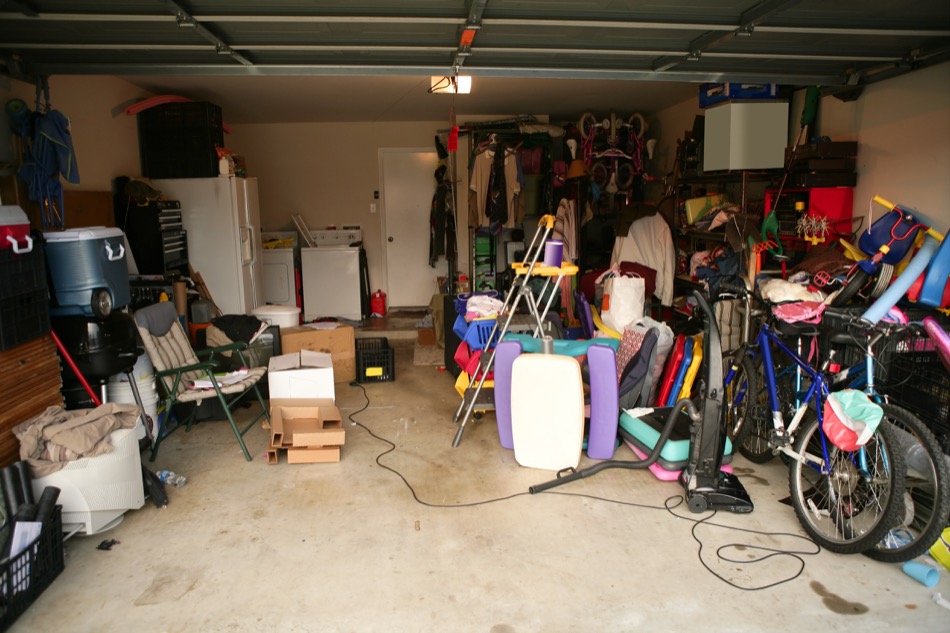 Organizing the garage seems like a perennial chore for Old Town Alexandria homeowners. People often take a day or two each year to try to get it under control. All it takes is one seasonal change to throw the entire space back into chaos. Garage organization is the key to finding a system that can work consistently and be used by everyone in the home. With these tips, homeowners can identify the best ways to store items in the garage, leaving more space for their cars, other activities, or to even install an electric car charging station.
1. Clear the Clutter
Organization experts often recommend starting with a clean space. This means removing everything in the garage. Homeowners who are decluttering in a cold or wet season might want to designate some space in the rest of the house for sorting. Similar to packing items when moving, all the items should be sorted into piles that:
belong in the garage
could be sold
need donation
should be thrown away
Ideally, this will result in a smaller amount of things to store in the garage. It may be neccesary to rent a dumpster if your garage is too crowded. Completely cleaning the empty space makes moving to the next step simple.
2. Specify Storage Goals
For many homeowners, the garage tends to be a catch-all for other areas of the home. This can turn the garage into a crowded space full of items that really should go somewhere else. People can keep this problem at bay by identifying several categories of belongings they want to keep in the garage. Everything else should have another place. Generally, homeowners should choose items that are not particularly fragile and will not take damage as a result of changes in temperature or humidity. Most people prefer to keep outdoor-related things in the garage, as well as seasonal gear and decorations.
3. Designate Work Spaces
Depending on the size of the garage, homeowners often like to maintain workspaces in the garage, as well. In some cases, the laundry room also needs to stay in the garage. These areas often need a certain portion of floor space for appliances, tables, or benches. As such, people should confirm they have enough room for what they want to do, with the ability to get their cars in and out with ease. Taking advantage of shelving instead of freestanding cabinets will help minimize the space needed for these activities.
4. Use the Ceiling
The largest source of available space in the garage is the ceiling. The average garage has a ceiling of about 10 feet. By comparison, the average sport utility vehicle (SUV) is less than six feet tall. This leaves an easy three feet of clearance for storing items above most vehicles. Overhead storage comes in a variety of styles, usually based on the homeowner's budget. Some models are simple to install but require a step-ladder to reach. Others may have motorized or pull-down shelves that allow for easy access. The ceiling is perfect to store things that would take up a lot of space on the floor but are not heavy, like holiday decorations or sports gear.
5. Maximize Wall Storage
The way homeowners use wall storage in the garage relates to their personal style. Some people like the clean lines of cabinetry, so that everything is hidden in its own storage area. Others prefer the ability to get something quickly, by using racks to support open baskets or clear bins. Wall storage is infinitely customizable. People can install panels that support:
cubbies
shelving
hooks
hanging rods
Homeowners who are not sure how they plan to use the space might want to choose something adjustable, so it grows with them.
An organized garage is an easy way to provide extra storage for the home without preventing the ability to park cars inside. By taking advantage of all of the space, homeowners can create an organization system that works for them.