Seller Tips: Preparing the Deck for Showings
Posted by David Rainey and Sallie McBrien on Tuesday, April 25, 2017 at 4:13 PM
By David Rainey and Sallie McBrien / April 25, 2017
Comment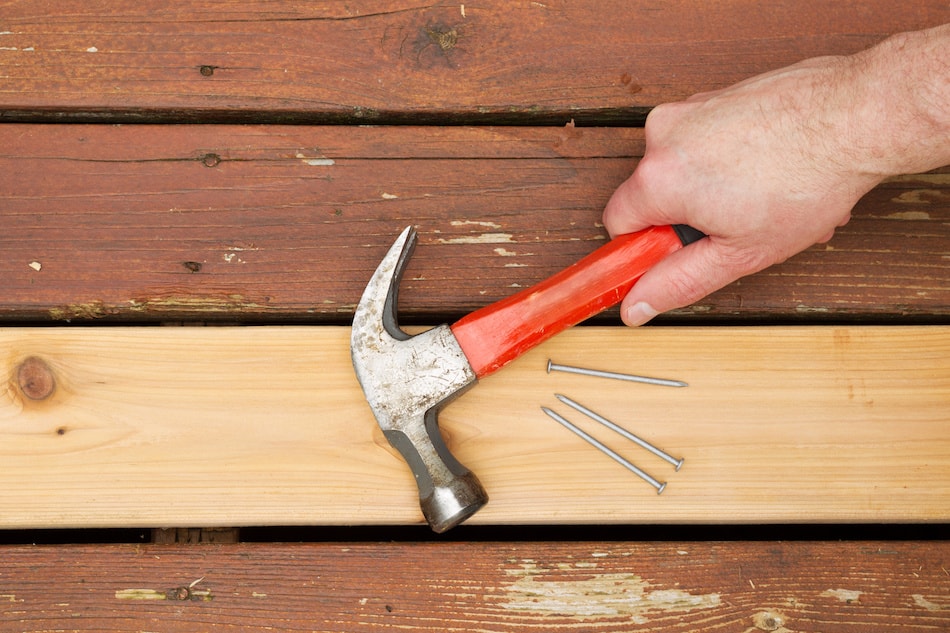 The deck is one of the main attractions of many homes, especially in the warmer months. Homeowners thinking about selling their home can improve their chances of a good offer by taking steps to clean, repair and decorate their deck before putting their home on the market.
Clean
Having a clean deck is both appealing to buyers and a good starting point to assess its state before listing. To clean the deck, clear away any furniture, then use a wide, flat broom to sweep the wood. Watch for signs of mold, mildew and rotten boards. Mold and mildew will be brown or black and will often appear in wet patches where the wood stayed moist. To remove mold or mildew, use a homemade cleaner to kill the mold and clean the wood. One recipe for such a cleaner is as follows:
2 gallons of warm water
2 cups oxygen bleach
1/4 cup liquid dish detergent
1 cup borax
Scrub the wood with a scrub brush, then allow the solution to sit on the wood for a brief time. Finally, rinse the wood with a strong jet of water from a hose.
Make Repairs
Years of use and natural wear and tear can cause damage to a deck over time. Pull up any old nails protruding from the deck and replace them with ceramic-coated deck screws. Replace rotten wood with new pieces of treated wood. If possible, use the same kind of wood that was used to construct the deck.
Re-stain
Most decks need to be re-stained every two to three years. To find out whether the deck needs to be re-stained, spray the wood with water and watch to see if the water beads up on the surface. If the water soaks into the wood, the deck needs to be re-stained. If the water collects on the surface of the wood without soaking in, staining is not necessary. Use multiple coats of stain to ensure the wood is fully protected.
Decorate
Once the deck has been cleaned, repaired and re-stained, decorating the deck is the final touch.
Make it match. When combining furniture from different sets, throw matching pillows over the chairs and benches to help the furniture match.
Provide shade. Shaded areas make decks more comfortable to lounge in. Provide areas of shade with large potted plants and patio umbrellas.
Ensure privacy. Install a lattice wall covered in vining plants to provide privacy.
Consult With a Real Estate Professional
Speak with a real estate agent when making changes to the deck and other parts of a home. An agent can help make decisions on which parts of a home need to be upgraded, repaired and re-decorated before putting it on the market.