Hardwood Flooring Pays Off: Check Out These Solid Investments
Posted by David Rainey and Sallie McBrien on Thursday, January 14, 2021 at 9:40 AM
By David Rainey and Sallie McBrien / January 14, 2021
Comment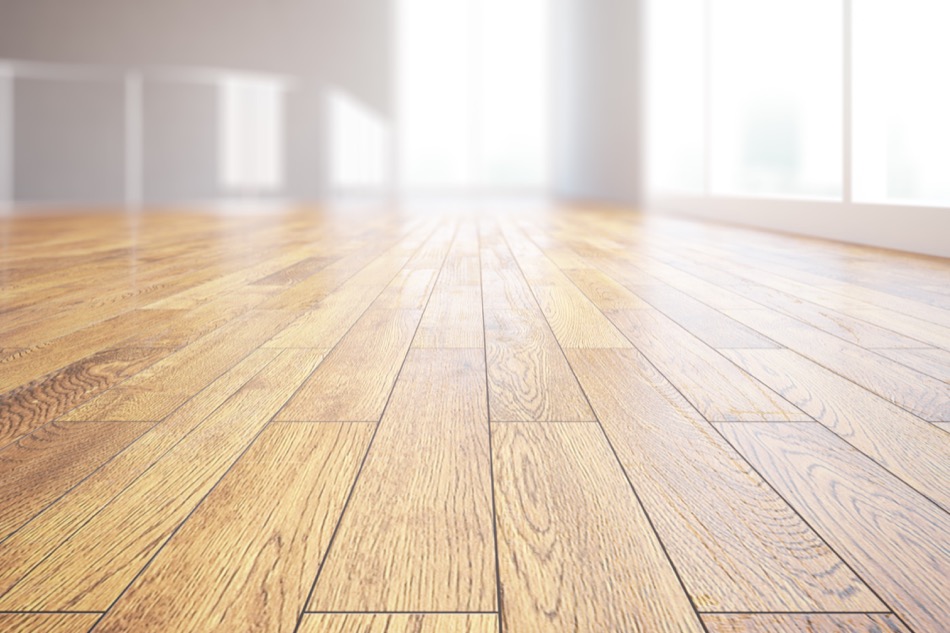 Many homeowners invest in natural and engineered hardwood flooring because of the beauty, resilience, and high return on investment (ROI) this improvement provides. As a good option for just about any room in the home, hardwood flooring installation can streamline and harmonize architectural design. There are options ranging from traditional hardwoods, exotic woods, plank styles, reclaimed options, and some rather unique patterns available in certain species. Let's cut into the wonderful hardwood flooring options that retain their value over time.
Environmentally Friendly Wood Flooring
There are plenty of soft and hardwood flooring options considered sustainable, with bamboo being an up-and-comer in popularity due to affordability, availability, and its fast regrowth. Another popular option is reclaimed pine, which is often sourced from historical buildings. Those looking for a classic touch opt for eco-friendly reclaimed pine and other natural woods because they are an excellent choice for most rooms in the house, whether they boast a contemporary or traditional style.
Wood Plank Flooring
Narrow planks have long been fashionable, but today, more homeowners are choosing wide wood plank flooring. Available in most types of woods, planks can be painted, stained, distressed, and much more. Douglas fir is a popular choice that adds a sense of warmth to the home. Staining this type of wood flooring allows the lovely grain patterns to shine through.
Maple wood is another popular choice for wide plank flooring in homes because it brings a cozy feel and is exceptional for staining. It will last for years to come and can be laid subway-style with alternating planks to establish a one-of-a-kind visual effect. Distressing or bleaching wide planks is the ideal pick for those desiring greater contrast or to lighten the feel of a space.
Hardwood Flooring
Hardwood flooring offers a 70 to 80 percent return, making it a solid home investment that boosts home value as much as 3 percent. Versatile and very durable, home buyers tend to appreciate hardwood flooring options the most. They can be re-stained to various hues over the years after sanding to match updated decor, and a good polishing keeps them looking shiny and attractive.
Common hardwood flooring choices include:
Oak
Birch
Cherry
Walnut
Red oak
While red oak is the most popular selection for modern homeowners, in certain locations, exotic hardwoods are more in demand. However, wood is typically more costly than other flooring options, but most find the investment well worthwhile.
Exotic Hardwood Flooring
Exotic hardwoods are luxurious and exude a sense of elegance in the home, but they are the most expensive option amid this category. A popular exotic hardwood flooring choice is Brazilian cherry, which is prized for its visual appeal that presents an array of grain colors and patterns. Brazilian teak and walnut are the hardest of the exotic wood options. However, tigerwood has a showy and dramatic look that is gaining traction with high-end homeowners and those seeking a modern yet rustic appearance.
Limitless Possibilities Using Hardwood Flooring
There are numerous unique looks that can be achieved using hardwood flooring, including fascinating patterns, shapes, and by using mixed wood types or colors. Parquet, diamond, and bespoke patterns establish artwork on the floor that impresses guests and potential buyers. White oak puzzle piece patterns are highly unusual and very costly, but make a remarkable first impression. Another trend is using ebonized hardwoods to create an opaque, sleek, and commanding look.
Considering an Upgrade to Hardwood Flooring?
Be sure to reach out to a professional flooring installer to discuss the options that are best for your home and are within your budget, and reap the rewards whether you stay put for years or plan to sell through an experienced real estate agent.