Home Buying: Five Common Types of Home Loans
Posted by David Rainey and Sallie McBrien on Monday, August 1, 2016 at 8:05 PM
By David Rainey and Sallie McBrien / August 1, 2016
Comment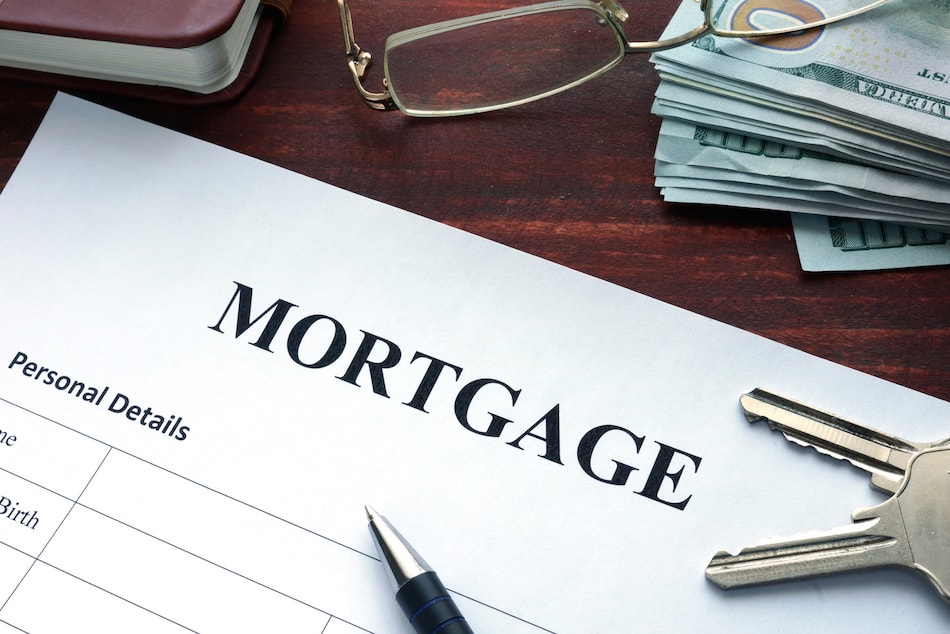 Thinking about buying a home? You have no doubt thought about how you will finance that home. And since you probably aren't in the habit of buying houses on a regular basis, or if you're a first time homebuyer, you probably aren't well-versed in the different types of home loans available to you.
Below we present the five most common home mortgage loan options and explain how they work.
Please note, we are not mortgage lenders. For mortgage advice specific to your needs, always consult with a licensed mortgage professional.
The Five Most Common Types of Home Loans
FHA Loan
Federal Housing Administration (FHA) loans are extremely popular and generally offer more favorable terms than their counterparts. An FHA loan will in many cases offer down payments as low as 3.5% of the purchase price, lower closing costs and can be easier to qualify for, which makes them perfect for first time homebuyers, seniors and others who qualify. Generally, FHA loans are offered as 15- or 30-year loans.
Competing with other buyers? Offers with FHA financing can be challenging. Discuss offer strategies with your agent well in advance.
The Federal Housing Administration is part of HUD and they insure all FHA loans, which allows the lenders to offer you better options. They also allow any discount points to be paid by the seller or the buyer; however, if you put less than 20% down, the lender will charge you a mortgage insurance premium that has to be paid up-front at your closing.
Additionally, you will also have to pay an annual mortgage insurance premium which can be paid out monthly. This insurance will have to be paid as part of your monthly mortgage payments. If this is something you don't want to pay, then you should opt for a different type of loan or be prepared to put down at least 20% of the price of the home.
Conventional Loan
A conventional loan is one that is not insured by the federal government, unlike an FHA loan, and can have either a fixed or adjustable interest rate. A conventional loan can be obtained with as little as a 5% down payment. However, if you put less than 20% down, you will be required to pay private mortgage insurance (PMI), which is collected to protect the lender in the event you default on your loan.
PMI can be paid up-front or can be capitalized onto the loan. You will have to pay the PMI until you have reached a loan-to-value (LTV) ratio of 80%, which is 20% equity in your home, at which point the PMI is no longer required. If you don't want to pay the PMI, then you will need to put 20% or more down on your home.
Another option to avoid paying the PMI premium is to consider a second mortgage, known as a piggyback mortgage, which is in addition to your first mortgage. Generally, most conventional loans offer terms that range anywhere from 10 to 30 years.
Second Mortgage Loan
A second mortgage or piggyback mortgage is an additional mortgage loan taken out on the same property and can be offered by the seller or a commercial lender.
A second mortgage can be used for a variety of reasons, such as: covering part of the down payment to avoid paying PMI premiums, financing home improvements or consolidating debts. However, a second mortgage will generally be carried at a higher interest rate than the first mortgage. The terms for a second mortgage can be anywhere from one year up to 20 years.
Veterans Administration Loan
A Veterans Administration (VA) loan is available to all qualified veterans of the Armed Services, Reserves, National Guard members or their surviving spouses (as long as they haven't remarried).
A VA loan can be obtained with no down payment as long as the sales price doesn't exceed the appraised value of the home. Additionally, a VA loan does not have a PMI requirement, the closing costs can be paid by the seller and, in some cases, assistance might be available to you if you at some point have a hard time making your payments.
Owner Assisted Loan
An owner assisted loan is just what it says it is. The owner of the home could opt to carry the first, second, third or fourth loans on that home for you. The way this works is that the owner will loan the equity they have in that home back to you as a mortgage. This is often called a "take-back" and the terms and interest rate for this type of loan are determined by the owner of that home.
Other Loan Options You Should Be Aware Of
Loan options may vary between lenders, and even different regions. It's advisable to shop for options which suit your needs.
Adjustable Rate Mortgage (ARM): An ARM is a loan that starts with a low interest rate and will generally increase over time. These are good for people who don't plan on staying in their home for more than three to five years.
Renovation Loan: This is a loan that will give a buyer money to repair, renovate or remodel their new home.
Balloon Loan: This type of loan offers lower monthly payments and interest rates than fixed-rate loans do. What that means is that you will make lower payments initially then pay a one-time payment, or balloon payment, at the end of the term. Additionally, these loans are not considered "qualified mortgages." There are risks with this type of loan; therefore, you should consider this option carefully.
Buydown Loan: This option simply means the seller, builder or a third-party puts money into an escrow account that subsidizes your loan for the first few years. The benefit of using a buydown loan is that you will receive a lower interest rate for a period of one to five years. However, your mortgage payments will increase once the buydown period expires.
Non-Conforming Loan: This type of loan helps buyers who don't conform to the typical FHA, VA and Conventional mortgage guidelines. There are loan products available which are designed to meet specific financial situations, such as: bankruptcy, previous late mortgage payments, self-employment and excessive credit issues, etc.
Whatever your home mortgage loan needs, there are many options to consider.
#hw