Start Your Home Buying Experience with a Wish List
Posted by Sallie McBrien on Tuesday, February 4, 2020 at 8:15 AM
By Sallie McBrien / February 4, 2020
Comment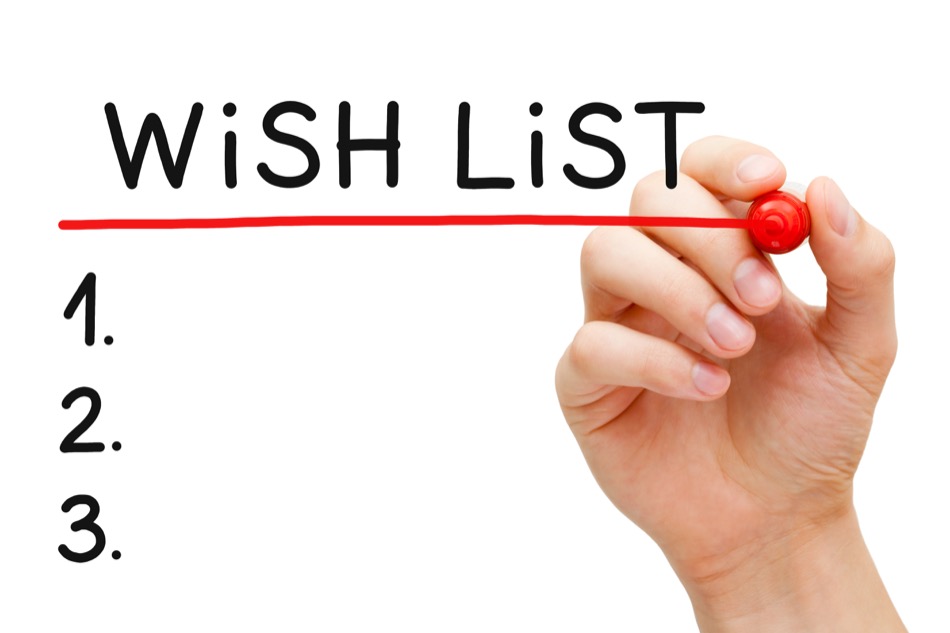 Will you be buying a Cameron Station home soon? Do you know what kind of home you want to buy? Do you know how many bedrooms you need, how large the home should be, and what additional features would benefit you? If not, then you need to make a home buying wish list. A wish list helps you establish priorities, choose which homes to look at, and keep your home-buying experience on track.
Know Your Goals
Before a home buyer can start making a list of must-haves, they must first know their goals. For young couples buying a home together, this usually involves a conversation about whether to have children and pets, and if so, how many. Older couples may discuss whether they plan to live in their home throughout retirement, or sell after retiring to downsize into a smaller home. Single home buyers must know where they want to work, and whether they need space for hobbies, pets, or a future partner and family.
Know What You Love
Making a wish list gets easier for home buyers who have spent some time touring homes in person. This gives home buyers a sense for what sizes feel comfortable and what features makes each home special. When touring these homes, it helps home buyers to start making lists and taking notes. The more homes they see, the more refined their preferences become.
Distinguish Between Must-Haves and Nice-to-Haves
Most people must make compromises when buying a home. Some desired features may make a home too expensive, while others may be too difficult to find in the area where they want to buy. Having a list of must-haves and a list of nice-to-haves can help home buyers stay on track when buying a home.
The must-haves are those features that either must come with the house, or must be added on later. Home buyers should look for their home based on these features. Nice-to-haves can help a buyer choose one home over the other, if a tough decision must be made.
Reach Out to an Experienced Real Estate Professional
If you're going to be purchasing a home in the coming year, reach out to an experienced real estate professional. Your real estate professional can help you identify neighborhoods that are likely to have the features you want, and they can help you view homes that are on your list. Working with a real estate professional makes the home-buying experience more enjoyable and easier.